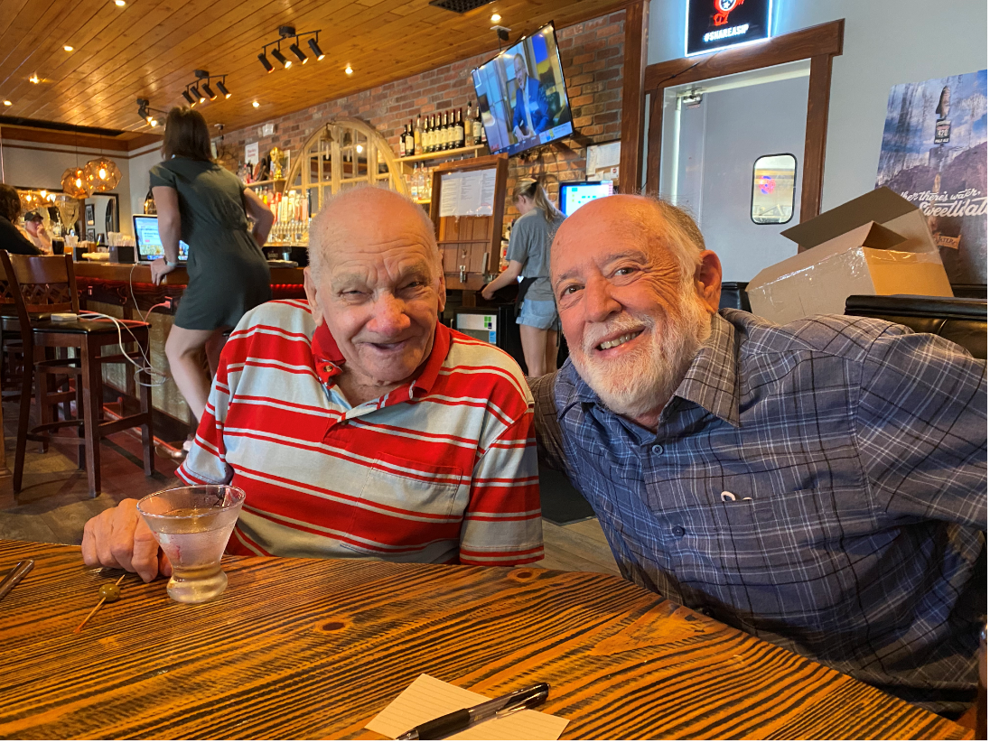 John D' Antonio, a resident of Big Canoe for over 12 years who lived on Fallen Deer, has recently moved to assisted living before he had a chance to say a proper good-bye and thank all of his many friends.     
A WWII Navy veteran, John was highly active in Big Canoe even in his 80s and 90s!  In addition to completing the Big Canoe Leadership course in 2018, he volunteered at Good Samaritan in Jasper and later at Good Shephard in Dawsonville and played doubles tennis and golf with the Aces. 
John was "old school" and coordinated many a dress-up Thursday Happy Hour at the Sconti Clubhouse or Home Restaurant for his many neighbors and friends in the pre-COVID days.  When asked what advice he would like to share with his friends he replied "don't get old"!  
To those of us that really got to know John, he was an unforgettable character.  If you knew John, he would be "tickled pink" to hear from you by mail or phone (cell number 770 696-2837), or even drop by for a visit if in the Atlanta area.  His address and contact information are as follows: Benton House of Decatur, 2711 Lawrenceville Highway, Decatur, GA 30033.