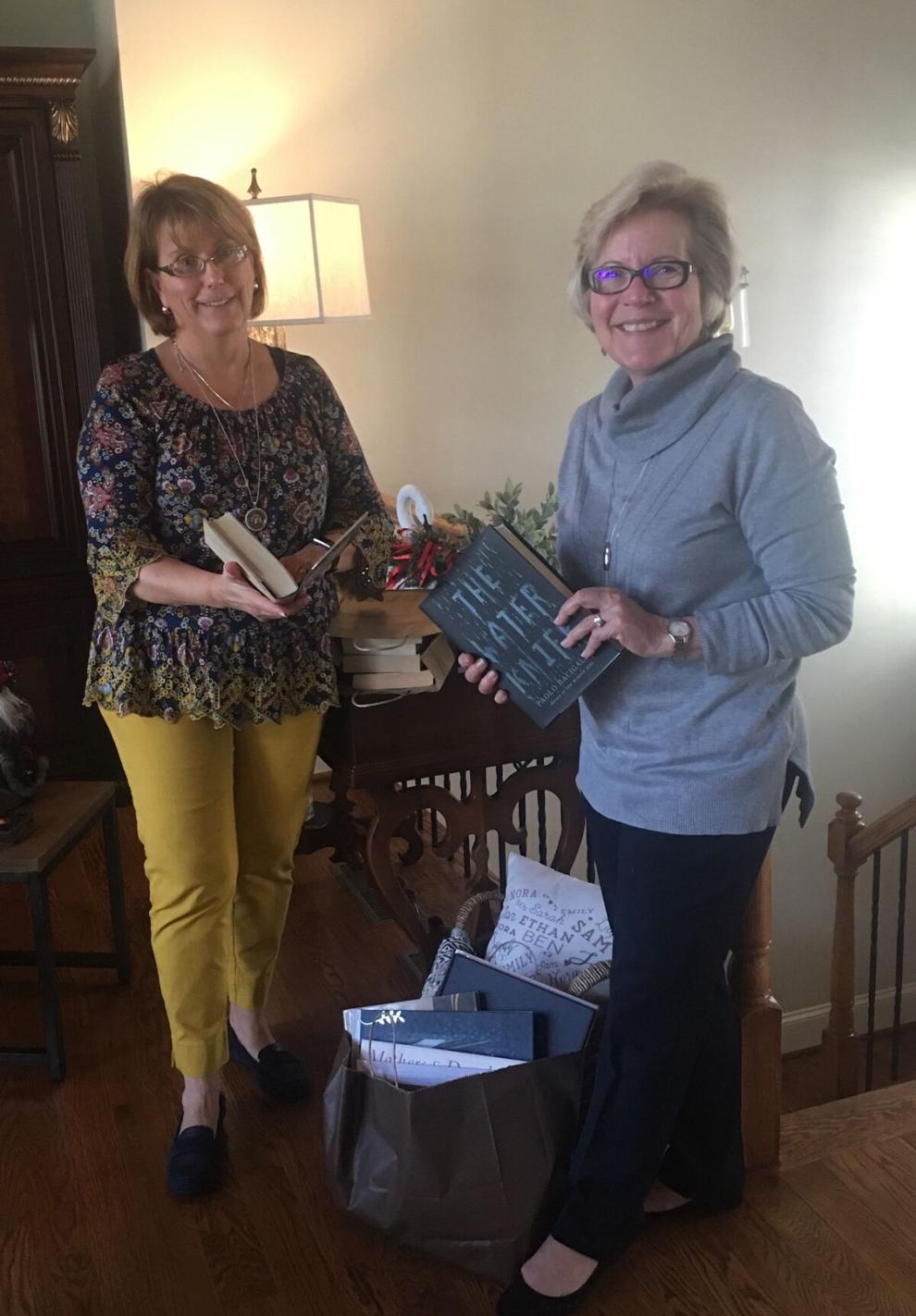 Big Canoe Chapel Women's Fellowship is pleased to announce a long-awaited season of interactive events and fundraisers. With COVID-19 vaccinations becoming more available—and masks still in place—membership is looking forward to upcoming get-togethers that encourage fun, faith and fellowship.
Books and More, April 8-10
Big Canoe Chapel, 9 a.m. to 3 p.m.
With a bit of something for everyone, Books and More offers several shopping activities.
- Ye Olde Book Nook: Browse thousands of books, including fiction, travel, coffee table, cookbooks, children's books, games, puzzles and more.
- Nearly New Boutique: Be transported to a high-end boutique experience filled with sure-to-please jewelry, handbags, scarves, shoes, belts and hats.
- Heavenly Bakeshop: Enjoy hot coffee from the new JAX Coffee Company in Jasper; indulge your sweet tooth, selecting from delicious single-serve homemade cookies, scones, muffins and squares.
- Cathy's Pottery Place: Cathy Smith, a longtime supporter of Women's Fellowship, has donated over 150 pieces of pottery to help with fundraising efforts. These beautiful pieces are from her personal collection. Cathy and her husband, JC, ran the book sale for 16 years and are still helping to raise funds through this generous donation.
- Silent Auction: Pick from three elegant, themed gift baskets overflowing with unique items.
Prayer Blanket Workshop, April 15
McCormick Hall, Big Canoe Chapel, 1-3 p.m.
No sewing skills required! Helping hands are needed for this fun fellowship, creating items for a worthy charity. Bring your smile; all other materials provided.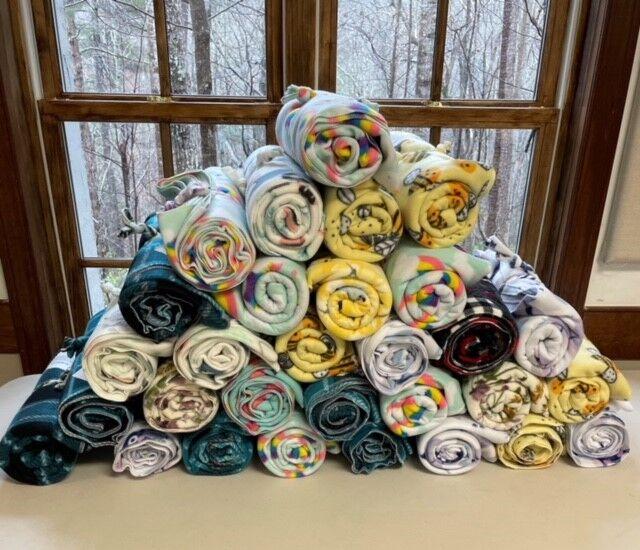 - Participants will enjoy crafting easy-to-assemble blankets for the North Georgia Pregnancy Center. Tasks include sewing on labels, finishing edges (serging), braiding ties, folding and rolling blankets.
- Open to all women of Big Canoe. No registration required.
- For more information, contact Devon Collins, 404-375-7544.
North Georgia Pregnancy Center began 30 years ago, evolving from a small office on Main Street to a much larger, newly renovated space. The public is invited to tour the new facility at 7 Caring Way, Jasper. According to its website, "The Pregnancy Center offers hope in your time of need … Our team is ready to meet you with free and confidential pregnancy testing, referrals for free ultrasounds, counseling, education and everyday essentials for your baby or child."
Zoom Bible Study
Bible Study began March 24 and runs for seven weeks, but it's not too late to join. Best-selling author Priscilla Shirer focuses on the life and teachings of the prophet Elijah. Contact Jeanette Crawford,  jcrawford40@gsu.edu, or visit www.lifeway.com/en/product-family/elijah-bible-study.html. The study book is available at the Lifeway site or on Amazon; it is not required but recommended. Support and instruction on how to use Zoom is available.
Mark your calendar
Check www.bcchapelwomen.org for full details for the following.
- May 19: "Fascinating Luncheon for Friends," Broyles Center, Big Canoe Chapel, 11 a.m. Ticket sales start April 5.
- June 3: "Come to the Turquoise TablePicnic," The Lodge at Old Mill, 11 a.m. to 1:30 p.m. 
- June 12: New Member Breakfast, Cousins Hall, Big Canoe Chapel, 9-10:30 a.m.
Thank you!
A 501(c)(3) organization, Women's Fellowship is grateful for the consistent support of individuals and companies in the Big Canoe area. As residents and guests enjoy our events, they also help make a difference in the lives of many women and children in North Georgia. Thanks to those who generously support these efforts.
Women's Fellowship also raises funds through its Sponsorship and Friends programs. Businesses and individuals select from donation levels; each level offers promotion for companies and recognition to contributors. For more information, contact Fran Farias, sponsor chair, WomensFellowship@bigcanoechapel.org.  
Become a member
Remember: Membership is open to all women in Big Canoe and the surrounding area and there are no dues. For more information, visit www.bcchapelwomen.org. Current and new members are encouraged to register electronically on the website, and "like" and join the fun on Facebook at Big Canoe Chapel Women's Fellowship. It is easy and quick. All members receive the monthly newsletter with information and photos.