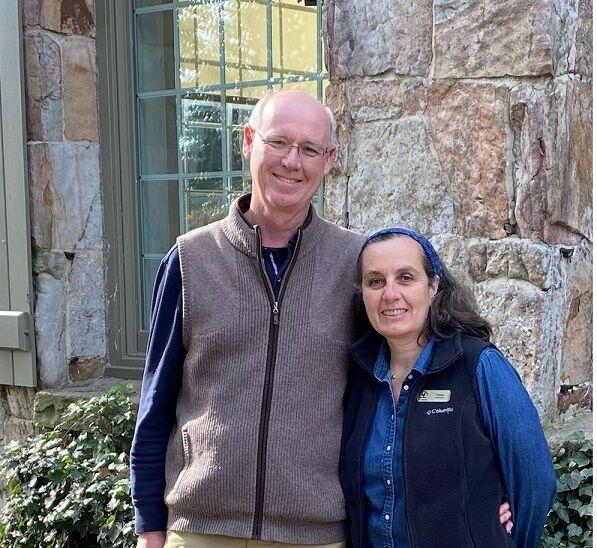 There is much optimism that 2021 will hold a fresh start for us all. There's no better place to kick off the New Year than at the top of Lookout Mountain, Georgia. Look out 2021, here we come.
Just a short two-hour drive from North Georgia, Lookout Mountain is a ridge that runs atop the northwest corner of Georgia, the northeast corner of Alabama, and along the southeastern Tennessee state line in Chattanooga. The area is rich with Native American and American Civil War history and a view at the summit of Lookout Mountain allows visibility of seven states at once: Tennessee, Kentucky, Virginia, South Carolina, North Carolina, Georgia, and Alabama.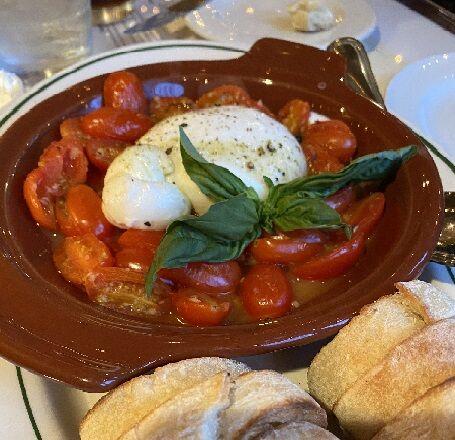 My husband and I stayed at the beautiful Chanticleer Inn Bed and Breakfast on Lookout Mountain, owned by Michael and Teresa Turner. Originally from Chile, the Turners bought the inn in 2018. There are 20 rooms situated on two acres at the top of the mountain. The inn has been awarded membership into the Select Registry signifying the successful completion of a rigorous inspection program. In addition to regular quality assurance, The Chanticleer Inn has adapted beautifully to the strict expectations that travelers have demanded due to Covid-19. 
"We have become socially anti-social," Michael laughs. "We have taken all unnecessary items from the rooms for sanitization purposes. The entrance to each room is private and check-in can be entirely contact-free. We have repeat customers because they know the steps we are taking and they feel comfortable, safe, and confident."
I can attest to the efforts, which were well communicated to guests. Our room had a cozy fireplace, plush linens, sanitized and wrapped coffee mugs, snacks, and breakfast was over the top with effort. Since the dining room is temporarily closed, breakfast is served in the rooms. We had beautifully constructed breakfast sandwiches with choice of breads, meats, cheese, eggs, avocado, tomato, etc. Our breakfast included yogurt with homemade granola, fruit, muffins baked fresh from scratch every morning, coffee and juice. Teresa was kind enough to give me the recipe for a gingerbread and cranberry cake she made while we were there. The taste took me to an old-world café ambiance with hints of winter, Christmas, and grandma's house. 
The Chanticleer Inn Bed and Breakfast is a family-owned business. Michael and Teresa have three sons who visit and pitch in to cook and maintain the property. "They are great cooks," said the Turners. "They grew up in the hospitality industry and serving others continues as part of our tradition. And it is a great place to visit." 
Lookout Mountain Attractions
Lookout Mountain offers some very unique attractions all nearby and easily drivable. Ruby Falls is the nation's tallest and deepest underground waterfall open to the public, 1,120 feet below the surface of Lookout Mountain. Rock City, within walking distance of Chanticleer Inn, is a "citadel of rocks" where the summit boasts visibility of seven states. Point Park, with hiking trails and a museum, is part of the Chickamauga and Chattanooga National Military Park and the site of the pivotal "Battle Above the Clouds" in 1863 that helped the Union troops gain control of Chattanooga. The park is about a five-minute walk from The Incline Railway, the world's steepest incline railway system which first began operating in 1887. The history is fascinating. The cars were originally made of wood and powered by huge coal-burning steam engines. 
Two worlds only 10 minutes apart
While being on top of Lookout Mountain feels worlds away, it's just a short ten-minute drive down the mountain to Chattanooga, full of spicy, decadent, comfort foods and places to shop. The Turners noted, "The location is exceptional. We have this beautiful natural setting of mountains and outdoor spaces and just 10 minutes away we have Chattanooga full of great restaurants." Yes, they do.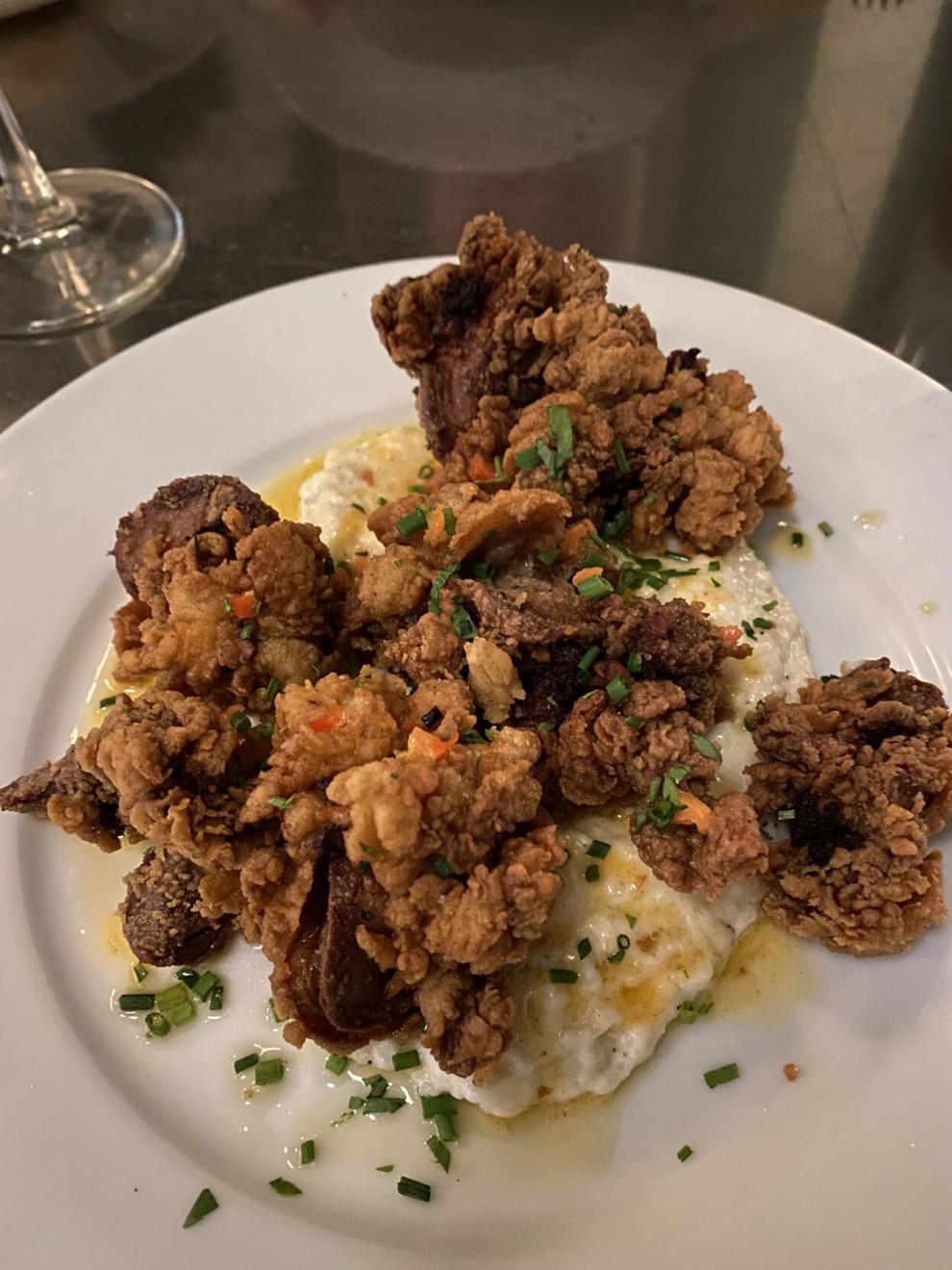 Exceptional places to dine in Chattanooga
The first night of our road trip we dined in Chattanooga at Public House, managed by Courtney Daniels. "We do traditional foods really well," she said. "I laugh and tell people the reason I started working here was to have access to the fried chicken on a regular basis. But it's true!" We tried all of it: pot roast and carrots with a touch of clove, crispy fried chicken with hot sauce and creamy mac-n-cheese that was a little bit toasty on top, seared scallops over butternut squash, and crunchy, rich fried chicken livers. Being from the south, I've had fried chicken livers before. These blew me away. Public House garners my "repeat customer" list. 
The next day we tried two "sister" restaurants in Chattanooga owned by Miquel Morales, The Feed Co. and 1885 Grill. The Feed Co., managed by Michael Erhardt, is housed in the old Feed Grain Company building which dates back to the early 1900's. The tracks out back are empty now, but in its heyday, the Chattanooga Choo Choo would haul grain from the back door. The food is simple American fare that is perfectly seasoned, traditional, and delicious!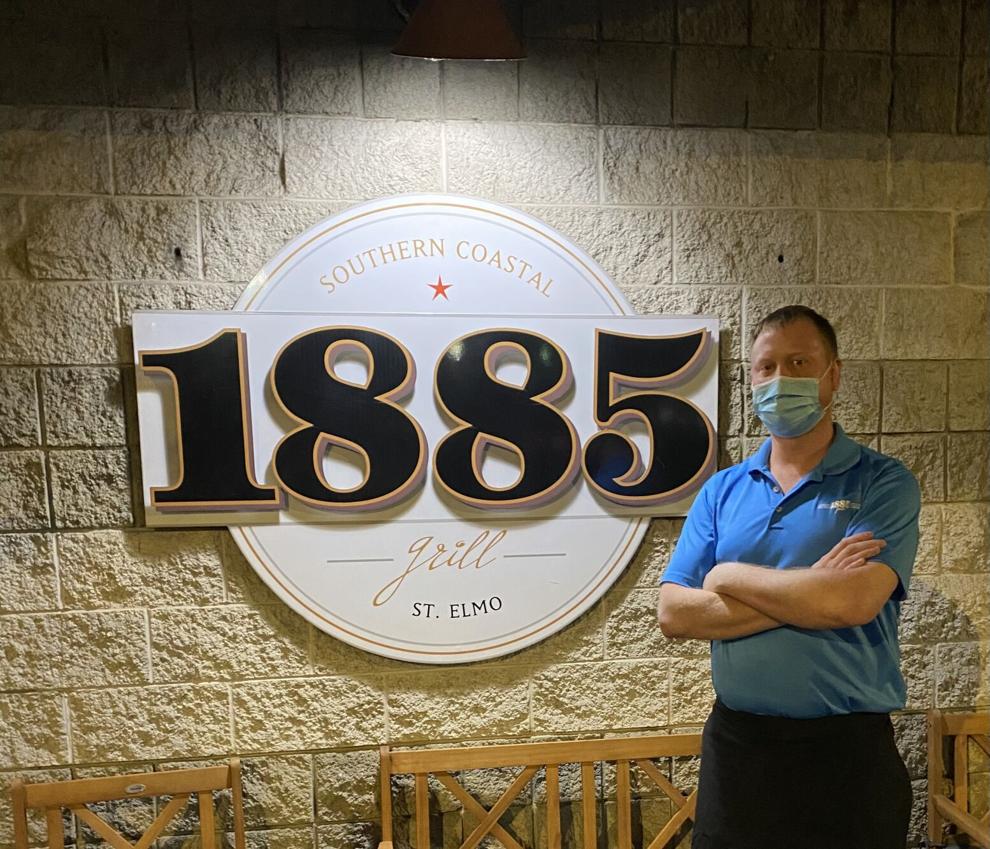 They have an in-house butcher so whether diners chose grandma's Sloppy Joe recipe or order a steak, they are getting great cuts of meat. By the way, guests can order their Sloppy Joe "extra sloppy". The Brussels sprouts are loaded with bacon, the greens have a touch of apple cider vinegar, and the golden beet salad is topped with moonshine raisins. I confirmed with the chef, the raisins have been soaked in moonshine. It was all fantastic.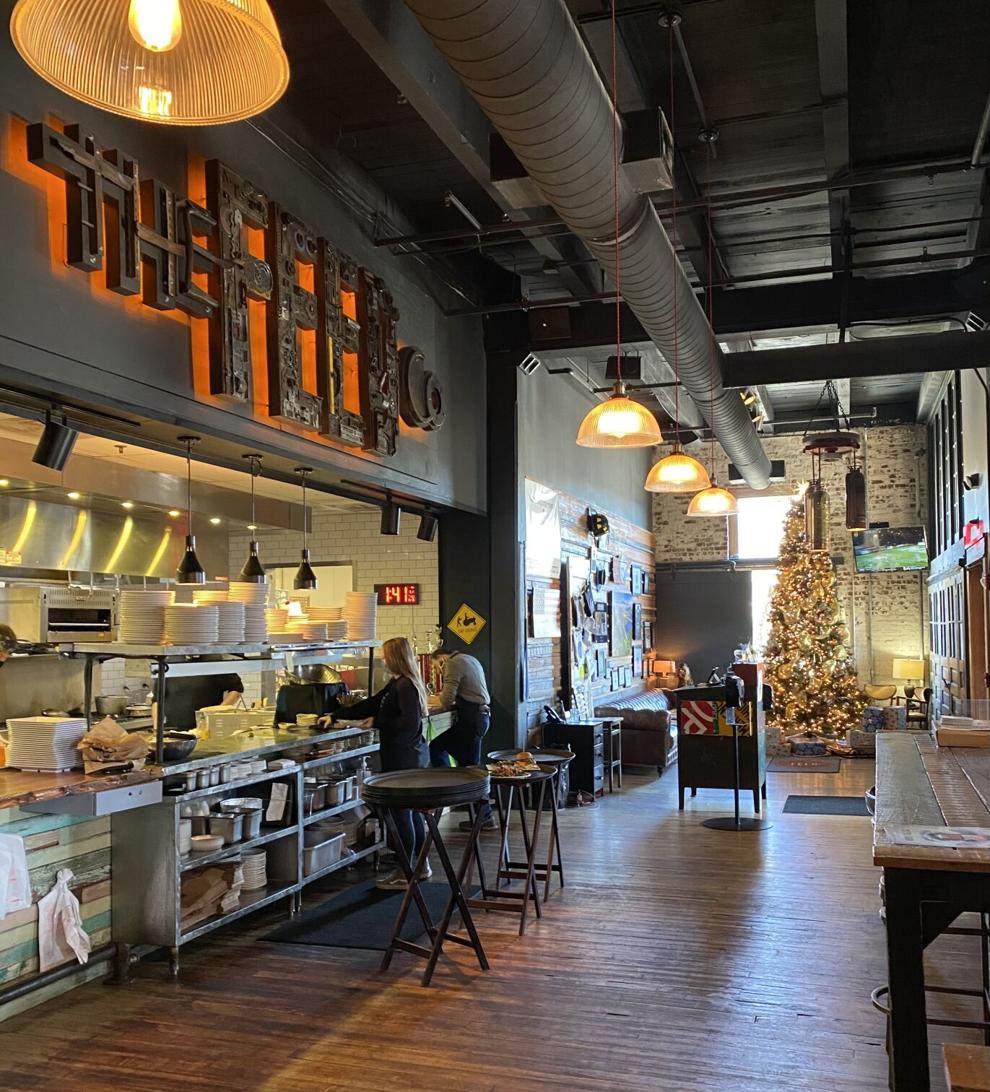 The 1885 Grill is managed by Michael "Chops" Fulghum (general manager) and James Demarest (house manager). They pride themselves on great food and great customer service. I can second that. The ambiance is incredibly comfortable yet classy. We sat for three hours eating and talking not realizing the time. 
"We serve items you would make when you have friends come over," said Fulghum. "We also want you to feel good whether you're coming here to celebrate getting the lawn mowed or your 30-year anniversary. Your burger is going to be fine quality and so is your steak."
Fulghum added, "We're a community here. We are blessed with repeat business because we have taken special precautions due to the coronavirus, and our customers appreciate that. We also know that folks are coming out less frequently, so when they do, they need that experience to be exceptional. That's what we work towards every single meal." 
By the way, a new 1885 Grill has just opened in Acworth, Ga. A special treat for us Georgians.  
Hidden gems off the beaten path in Rising Fawn, Ga.
About 20 minutes from Lookout Mountain is Rising Fawn, an exceptional place to visit. Along the ridge traveling from Lookout Mountain to Rising Fawn is Surf the Sky Flight Park. There is side-road parking near the launch pad. The height and the sheer drop-off took my breath. We were lucky the day we were there and watched two hang gliders suit up and jump – and then sail across the sky. It's also a great place to watch the sun set we were told. As we found out the night before, just about any vantage point along the ridge is a great place to watch the sun set. We felt like we had front-row tickets with nothing to block our view of that large, orange-red golden burst settling behind the darkening horizon.
Continue down the ridge to Rising Fawn and Cloudland Canyon State Park. The park is a 3,538-acre park that includes yurt and traditional camping options, hiking, waterfalls, and straddles a 1,000-foot-deep gorge. The views are beautiful and reminiscent of the western U.S. landscape. 
The best way to end this day of discovery is at Canyon Grill, owned and managed by Jessica Holland and her husband and executive chef, Johnny. The two of them have created a space and a menu that truly took us by surprise in this rugged landscape seemingly out of nowhere and worth every effort to get there.  
"We start from scratch every morning," Jessica said. "What you order is the same every time. We believe that quality and consistency are key." She added, "Our fish is shipped fresh overnight. Our menu changes based on what's coming in. We grow many of the vegetables and herbs we use."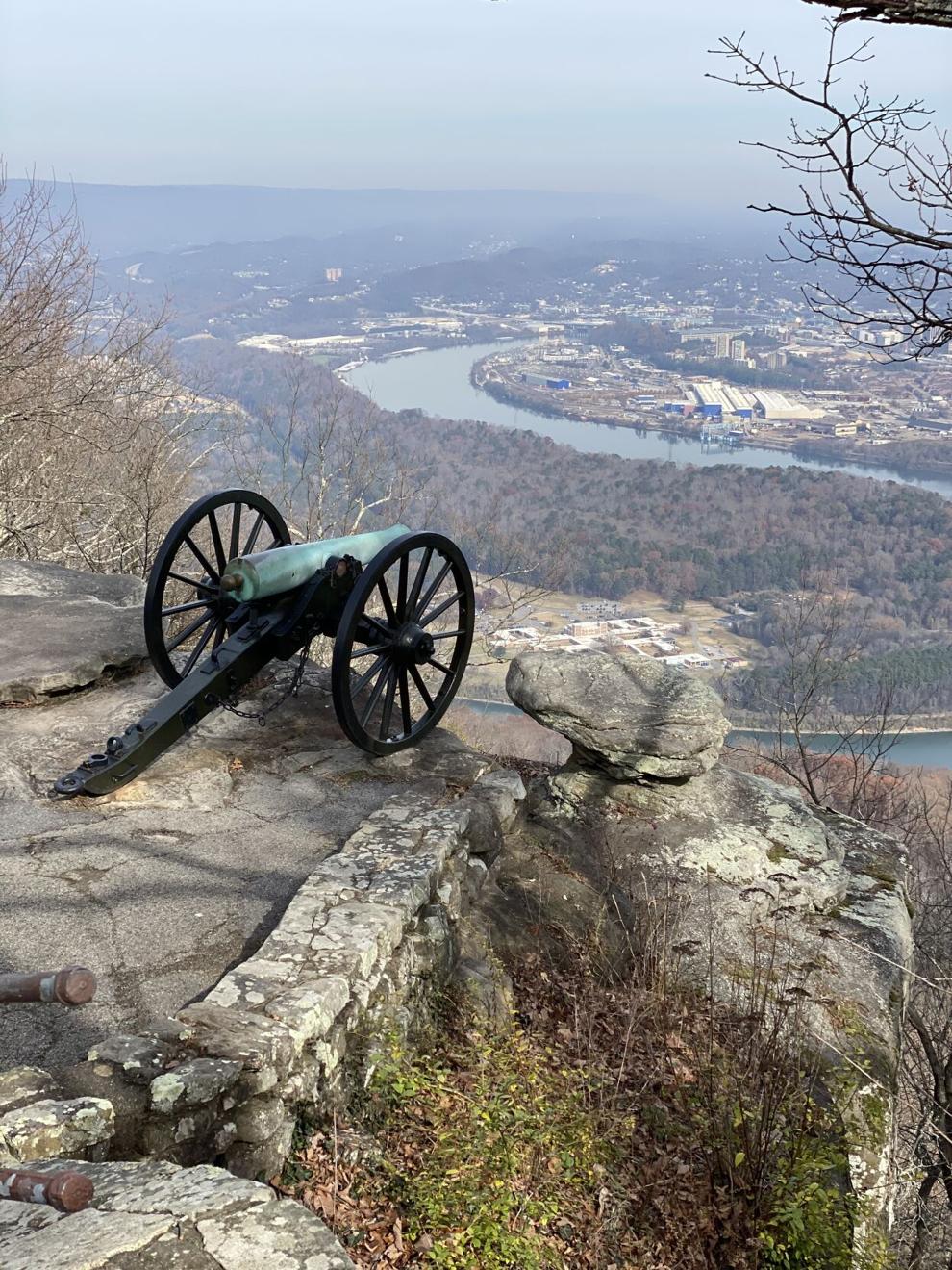 We had this remarkable Burrata and simmered tomato appetizer with fresh basil and crusty bread, slightly creamy and drizzled with basil oil. We tried the lightly breaded buttery soft Chicken Piccata and Crab Cakes, with lump crab inside and a little crunch on the outside, served over lemon butter and roasted red pepper sauce. Then the kicker was this moist melt-in-your-mouth fresh coconut cake sprinkled with crumbled heath mix and toasted coconut. Oh, my goodness. 
Put Lookout Mountain in the GPS for a remarkable visit full of history, expansive views, under-earth adventure, and repeat-customer cuisine.