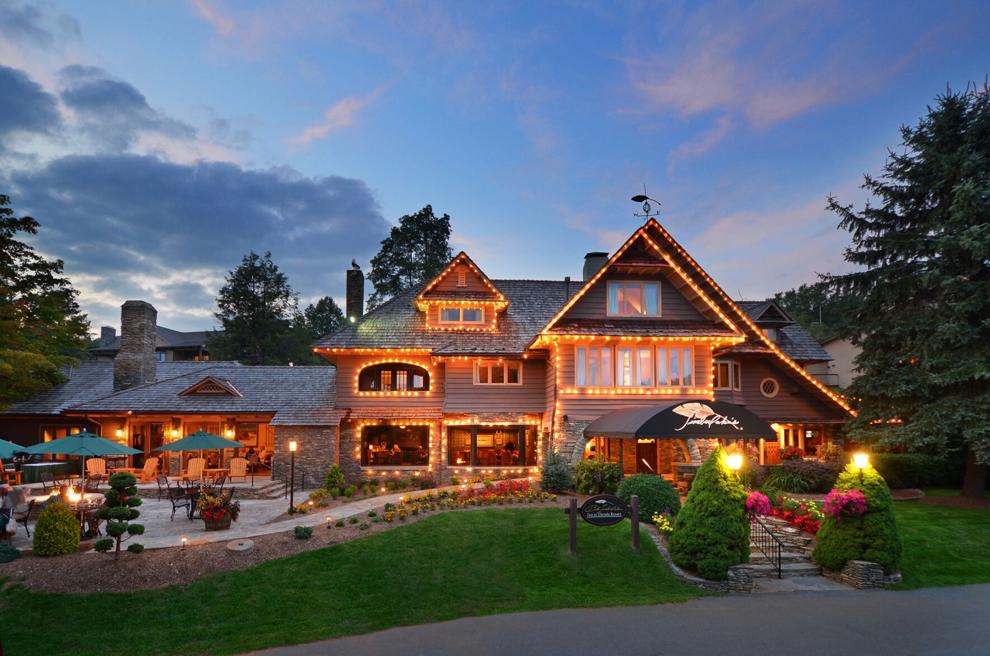 Ready for spring? I agree with PJ Wirchansky, manager of Chetola Resort, "I've found a secret something you're gonna love." There is no better time for fresh air, communing with nature, and trying some outdoor experiences you might not have considered in a while. 
Welcome to our February SideRoads—a Chetola Resort adventure with all-things-fly fishing, a sporting reserve experience to challenge your skills, fine dining, and a step back in time to Blowing Rock, North Carolina. All of this about 4.5 hours from North Georgia. 
The history of Chetola Resort is deep-rooted in natural beauty and therapeutic qualities. In Cherokee, "Chetola" means "Haven of Rest". In 1846, Lot Estes, Chetola's first owner purchased 100 acres for 5 cents per acre. The second owner, William Stringfellow, purchased the estate in 1892 at the bidding of his wife, who believed Stringfellow's debilitating tuberculosis would improve in the mountain air. She was right. They lived there for 27 years before selling the property in 1919. Through change in ownership and continued growth over the last 100 years, Chetola has become a leading resort with a spa, an Orvis-endorsed exceptional fly-fishing package for beginners to competitors, the Bob Timberlake Inn and Restaurant, a sporting reserve, lodging options to suit your needs, and more. They pride themselves on being a family-getaway-destination, so bring the kids and the grandkids anytime! And while we may be preparing for spring, if Mother Nature decides to share a burst of last minute snow, Chetola has a designated sledding hill and complimentary sleds if anyone wants to feel like a kid again. Sounds great doesn't it?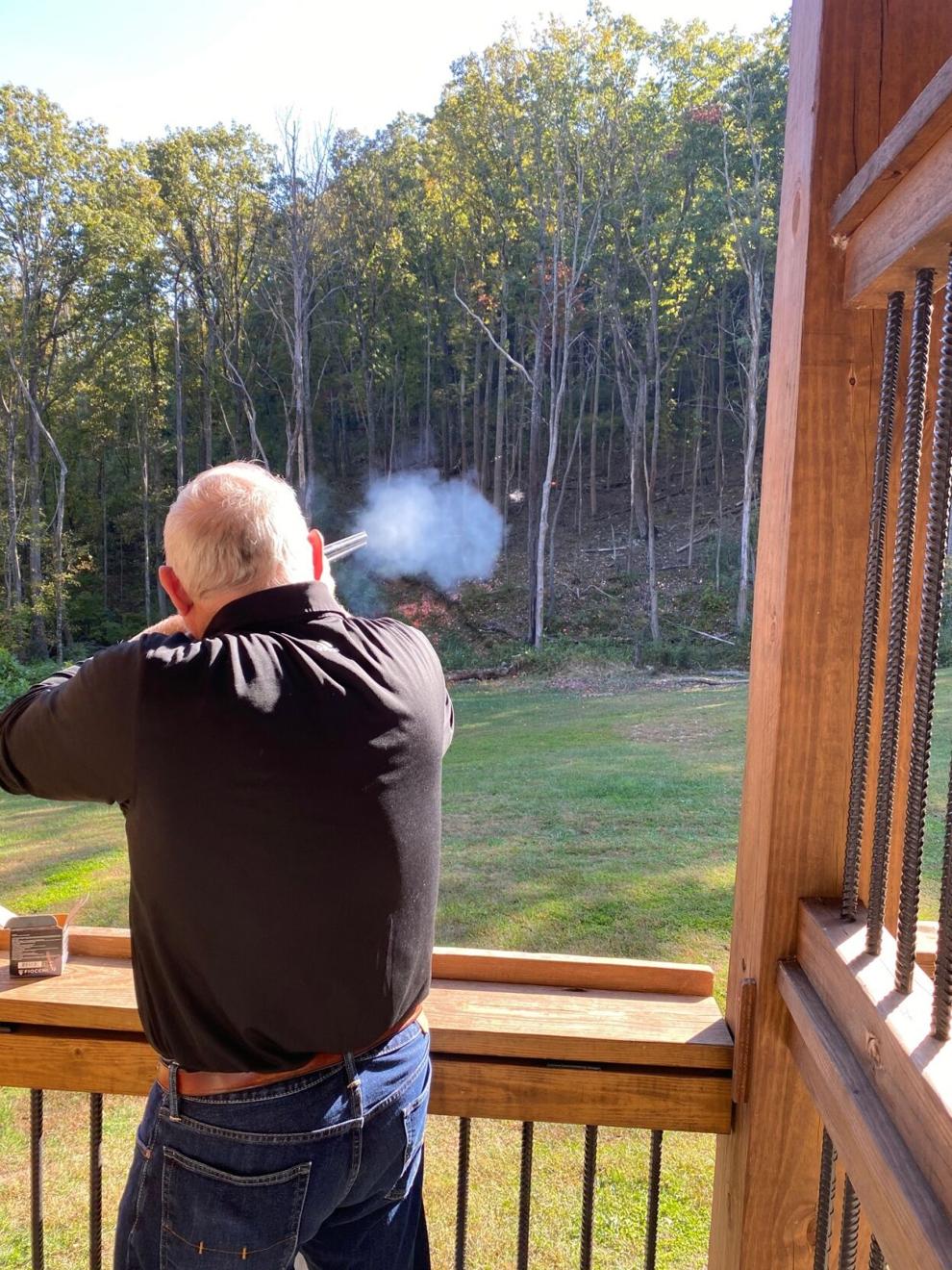 I met a man along the lake when I first arrived who told me, "We've been coming here for 30 years with our family. Hard to believe this safe place is so close to Blowing Rock, full of things to do and places to eat. It's a little slice of heaven." 
Keeping safe at Chetola
First things first though, Chetola is taking ample COVID-19 precautions. All guests should expect to be screened at the security gate, including having temperatures taken. The resort uses electro-static sprayers for sanitizing common areas and guest rooms (which are sealed until guests arrive). Masks and social distancing are required in shared spaces. In children's areas, only one family is allowed at a time. For the gym, there are limited hours, and only up to two people are allowed at a time (unless it is a family unit). They offer room service, carryout from the restaurant, and have reduced occupancy to 50% or less for dining in.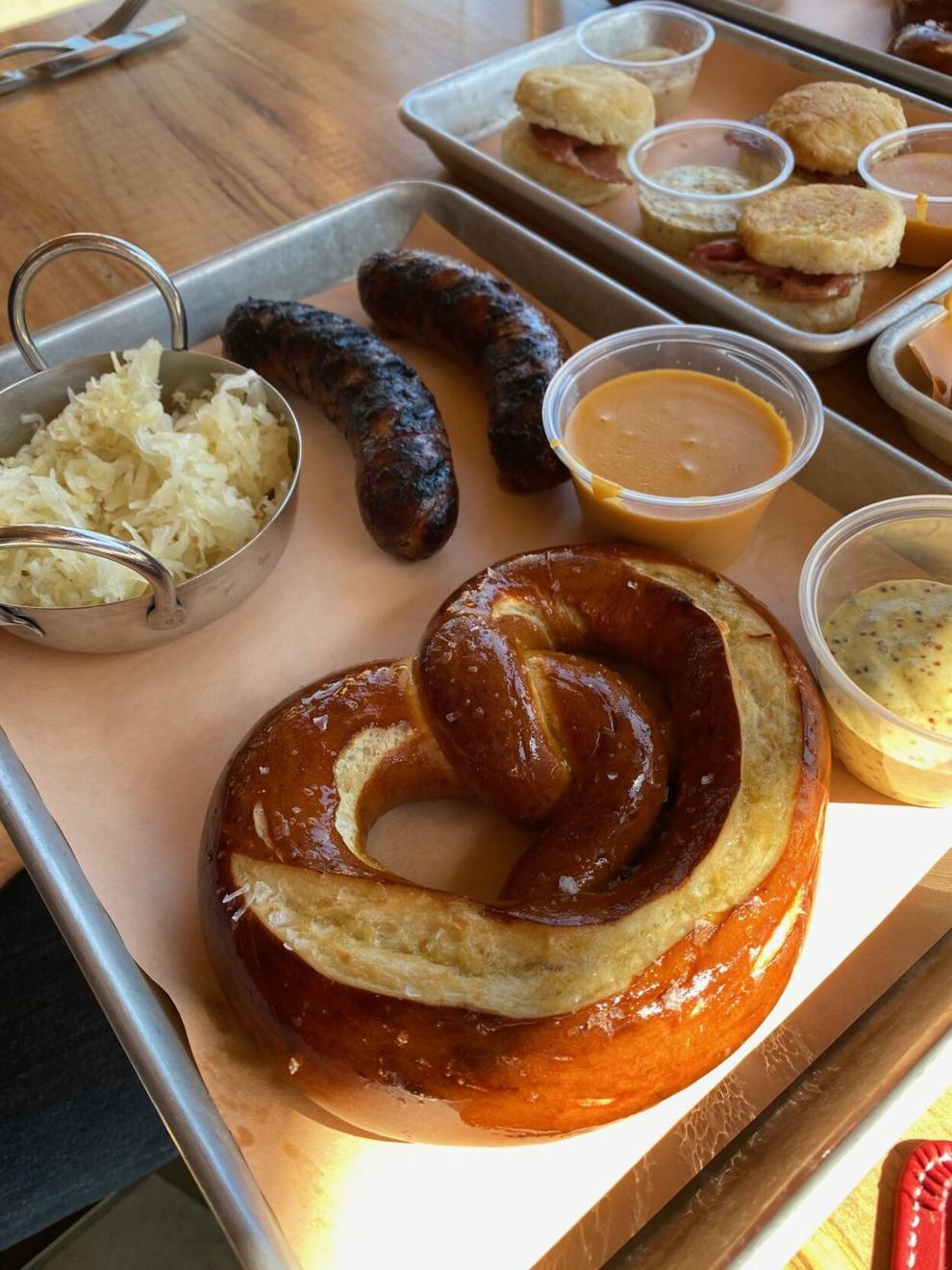 We started our visit on day one with relaxing massages at their spa. It was a great way to unwind after unpacking. For day two, however, my husband, Jeff, and I decided middle-aged people should try everything, right? So we headed off to the Chetola Sporting Reserve for some clay shooting (I blew up my very first clay but we shan't talk about the second one). After about 50 rounds, we headed over to the archery range. I hadn't shot an arrow since I was a kid and had a blast. I highly recommend getting out of your comfort zone for some new sensory experiences that will test your hand-eye coordination a bit.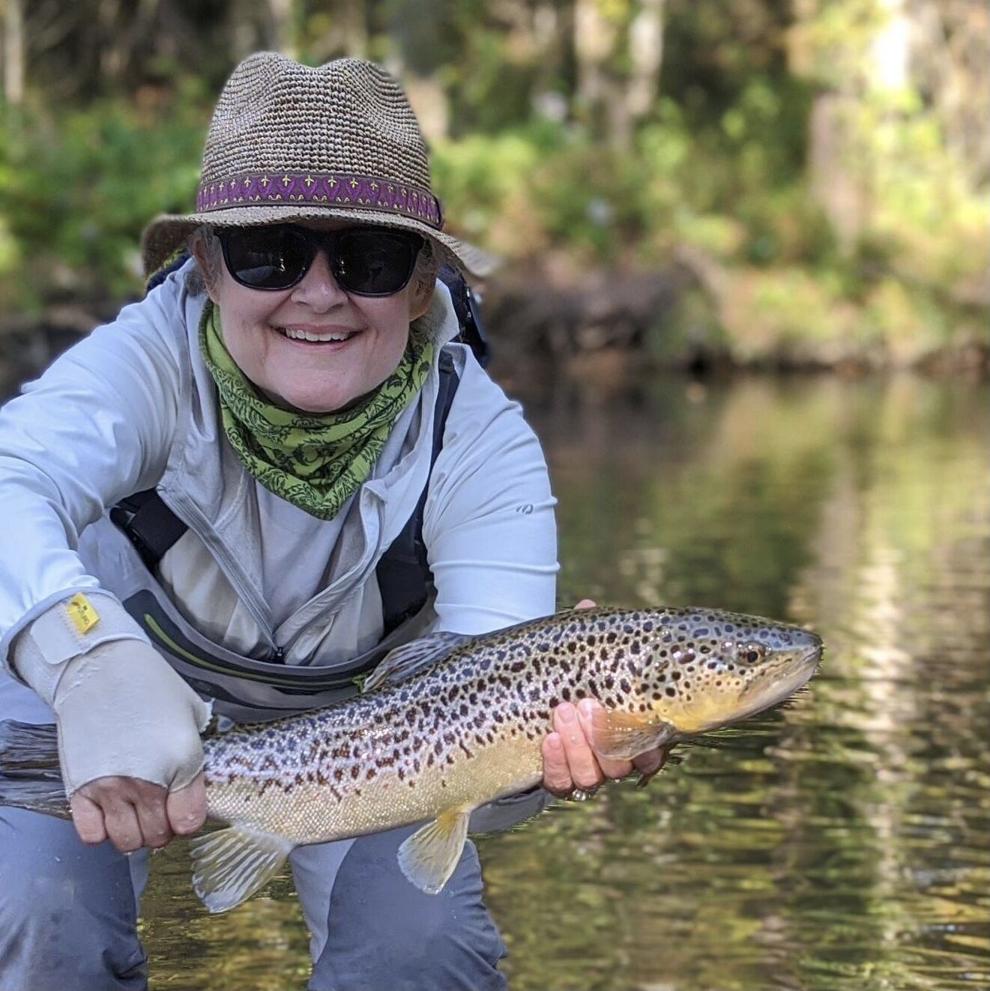 Fly fishing where the fish is king
Perhaps the most memorable part of our Chetola experience was the Orvis-endorsed fly-fishing excursion. We chose the half-day package, drove following our guide to a river bank set against the backdrop of a mountainside, suited up in our waders and boots, and learned how to cast with our wrist dancing. Our guide, Dustin Coffey, was phenomenal. "It's a cerebral game with the fish," he said. "Can you interpret nature's signals and respond fast enough? A fish gives you a couple of chances, then he's onto you and swims away. It's a challenge, you wrestle with defeat. But you keep coming back. Sometimes you win. Sometimes you lose." Clearly there is art and science to fly fishing. Coffey adds, "Gentle is accurate. Power creates sound that disturbs. You have to be respectful and remember the fish is king." 
After about two hours, I showed one of them who was queen. My sarcasm I'm sure will get me in trouble on my next fly fishing excursion. It was catch and release and let's just say I felt like the gorgeous large brown trout I caught somehow knew I needed a story. He's still king. 
Bob Timberlake talks about Chetola
I had the opportunity to ask Bob Timberlake, the legendary artist, about the resort. He endorses Chetola through his Bob Timberlake Bed and Breakfast Inn and Restaurant. "Oh, when I head there and hit the Blue Ridge Parkway my shoulders drop, I get at ease, I melt. It's like any place—if you find something you love, you have to tell someone about it. You have to share it! Joy has to come out. That's Chetola."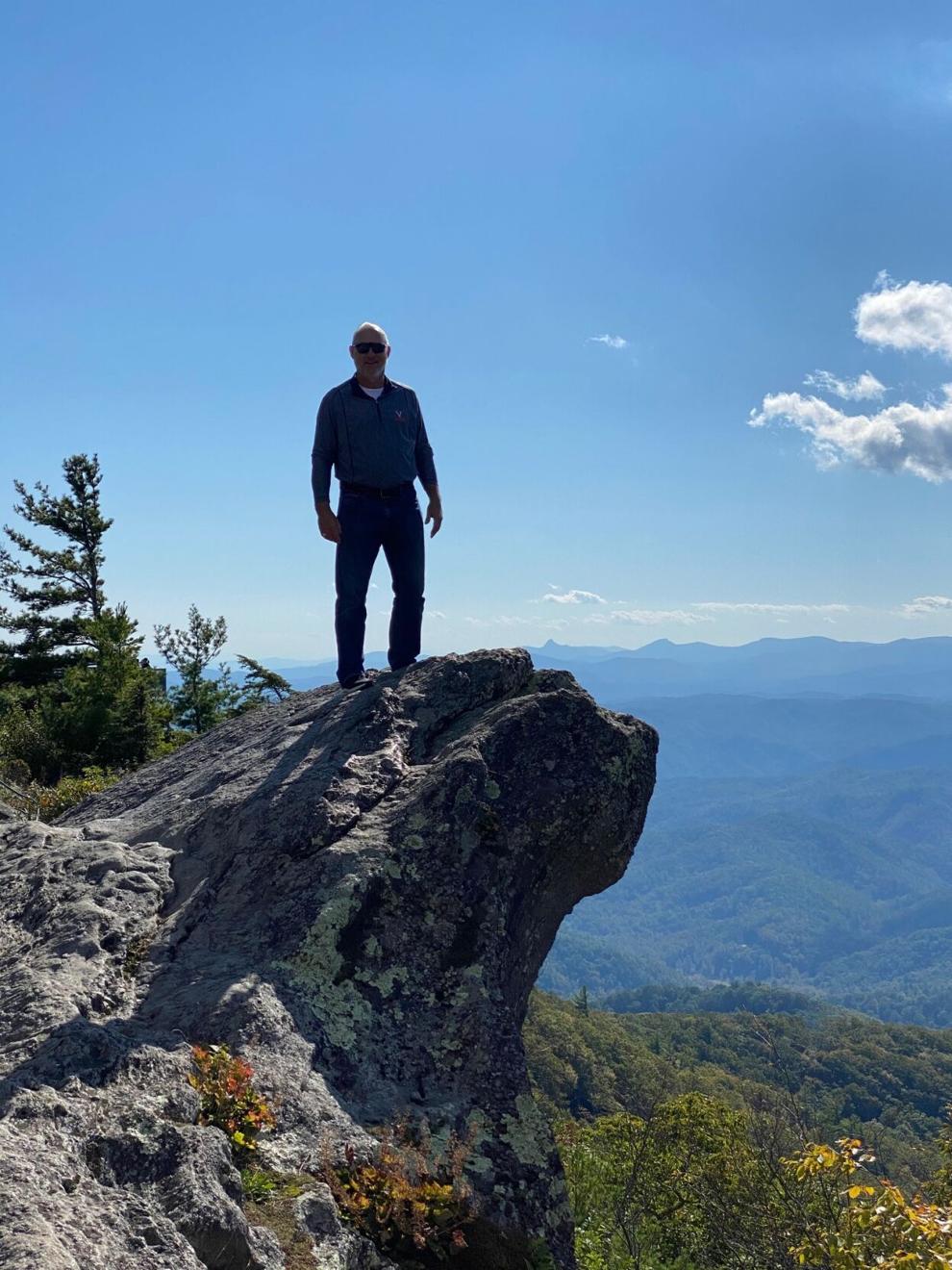 Blowing Rock awaits – close by
About a mile away, walk it or drive it, is downtown Blowing Rock, full of historical buildings, shops, restaurants, cafes, points of interest, delis, parks, boutiques, a candle maker, a doughnut maker, and a prayer tree. Here you'll also find Roca Bistro, where you can dine in, but they are currently specializing in take-out cuisine to meet the demand for staying safe. Order by phone or online, pull up in your car, they bring out hot piping food within minutes. We tried it and were back at Chetola within six minutes to eat a delicious meal at a picnic table on the patio, with live music. 
While Blowing Rock is a downtown, there is also the Blowing Rock, a destination. The legend of Blowing Rock dates beyond its 1933 establishment as "North Carolina's First Travel Attraction." The metamorphic rocks that jut out over cliffs are referred to by geologists as gneiss (pronounced "nice"). When the Blue Ridge was forming, pressure in the earth's crust produced the aesthetic features seen today, estimated to be 1,055 million years old. According to legend, the doomed love of the Chickasaw Chieftain's daughter and a young Cherokee hunter left the Blowing Rock in a permanent state of grief. After the fall of the young hunter, a strange wind began to blow upwards from the rock and still does to this day. Blowing Rock is deemed the only place in the world where snow falls upside down. 
Expanding territory and adventure
When it's time to expand the adventure, expand the territory to include Boone, Banner Elk, and High Country (see Sideroads, December 2020, for more on the area), all within about a 20 mile radius. 
I'll highlight two exceptional sister restaurants in Boone. First, there is Booneshine Brewing Company, a destination brewery co-owned and managed by Tim Herdklotz. "Welcome to Booneshine," Tim exclaimed as we met him near the beer garden. Tim is as dedicated to the town of Boone as he is his venue and his community. "The people of Boone are explorers, craftsmen, and entrepreneurs. We thrive on celebrating life in the High Country. Whether it's mountain biking, mountain hiking, catching your first rainbow trout, or carving the slopes, Boone shines!" 
Booneshine sits in an industrial park but poised for celebrating and relaxing. Herdklotz works with as many local suppliers as possible. It's been a brewery since 2015, with the restaurant opening in 2019, followed by the beer garden and now food truck. Business is good. We were there for our tasting on a Thursday afternoon and the place was already booked.
There's plenty of outdoor seating, take-out options, and 50% dining-in capacity in order to place folks safely at a distance. Reservations are highly recommended and it's good to check out their website for updates. 
After a great introduction to Tim's history of craft beer, the art and science of brewing, and some fabulous tastings of his local ale, we were hooked. Which brings me to Stick Boy Bread Company. One of my favorite tastings on the entire trip was Booneshine's local grilled sausages and home-made pretzels from Stick Boy.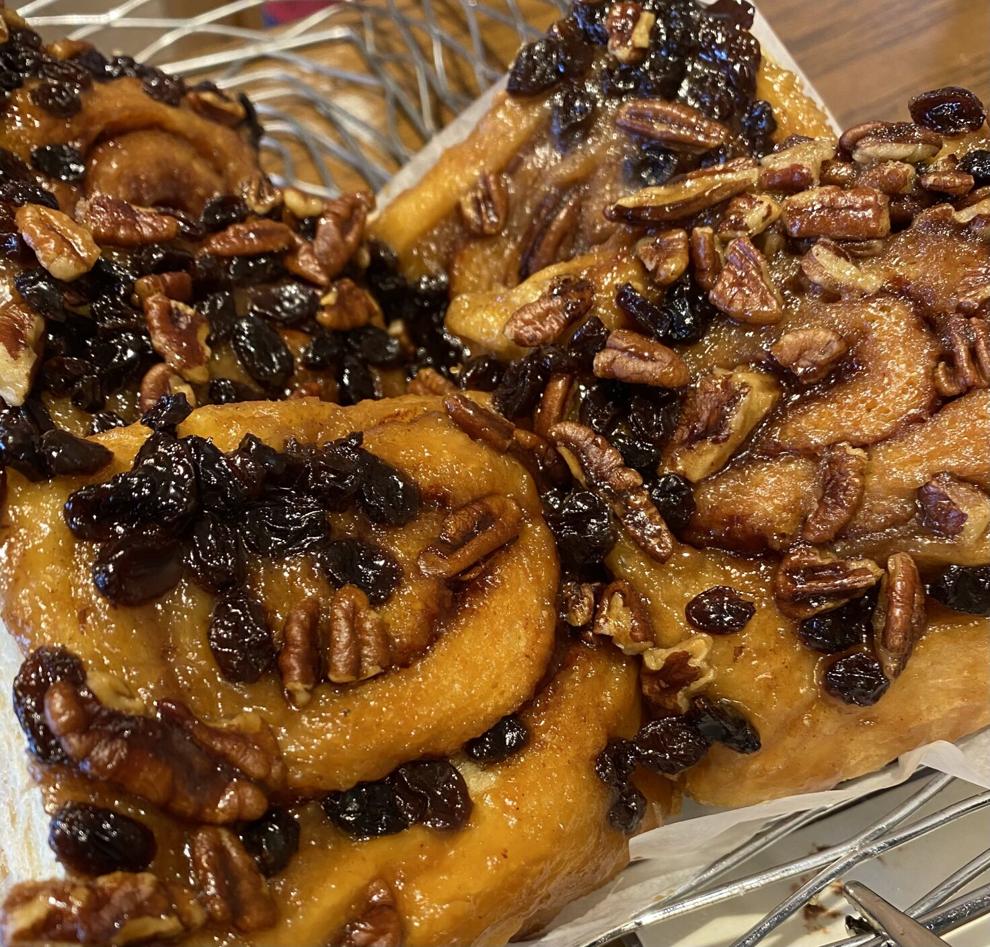 Tim's partner at Booneshine, Carson Coatney, also owns Stick Boy Kitchen, a bakery/deli in town offering fresh local ingredients every day. We met Lisa Pearce, the general manager. "We don't buy products," Lisa said. "We buy food and create our products from scratch. I buy food I'm comfortable feeding to my kids." We tried several wonderful dishes, all antibiotic and hormone-free, an all-natural espresso smoothie, and some hand cut fries with home-made ketchup. When Lisa said they make everything from scratch that includes the ketchup! Lisa adds, "To meet current demands, we have online ordering, curbside pick-up, outdoor seating, and safe distancing in any shared space." 
And this trip to High Country wouldn't be complete without a visit to the historical Moses H. Cone Memorial Park, on the Blue Ridge Parkway near Blowing Rock, which preserves the country estate of Moses Cone, a prosperous textile entrepreneur, conservationist and philanthropist of the Gilded Age. In 1901, Cone built Flat Top Manor, the gleaming white 20-room mansion in the grand Colonial Revival style. Twenty-five miles of carriage trails wind through the fields and forests of the 3,500-acre estate. The trails are available to horse drawn carriages, horseback riding, and hiking. We walked the trails and the wide open rustic spaces were gorgeous and invigorating. Breathing deeply was divine. 
Put Chetola Resort and the surrounding areas of Blowing Rock and Boone in the GPS. Look forward to spring, and try some outdoor experiences to wake up your senses!