Mountains know secrets we need to learn.
That it might take time, it might be hard,
but if you just hold on long enough,
you will find the strength to rise up.
                          Tyler Knott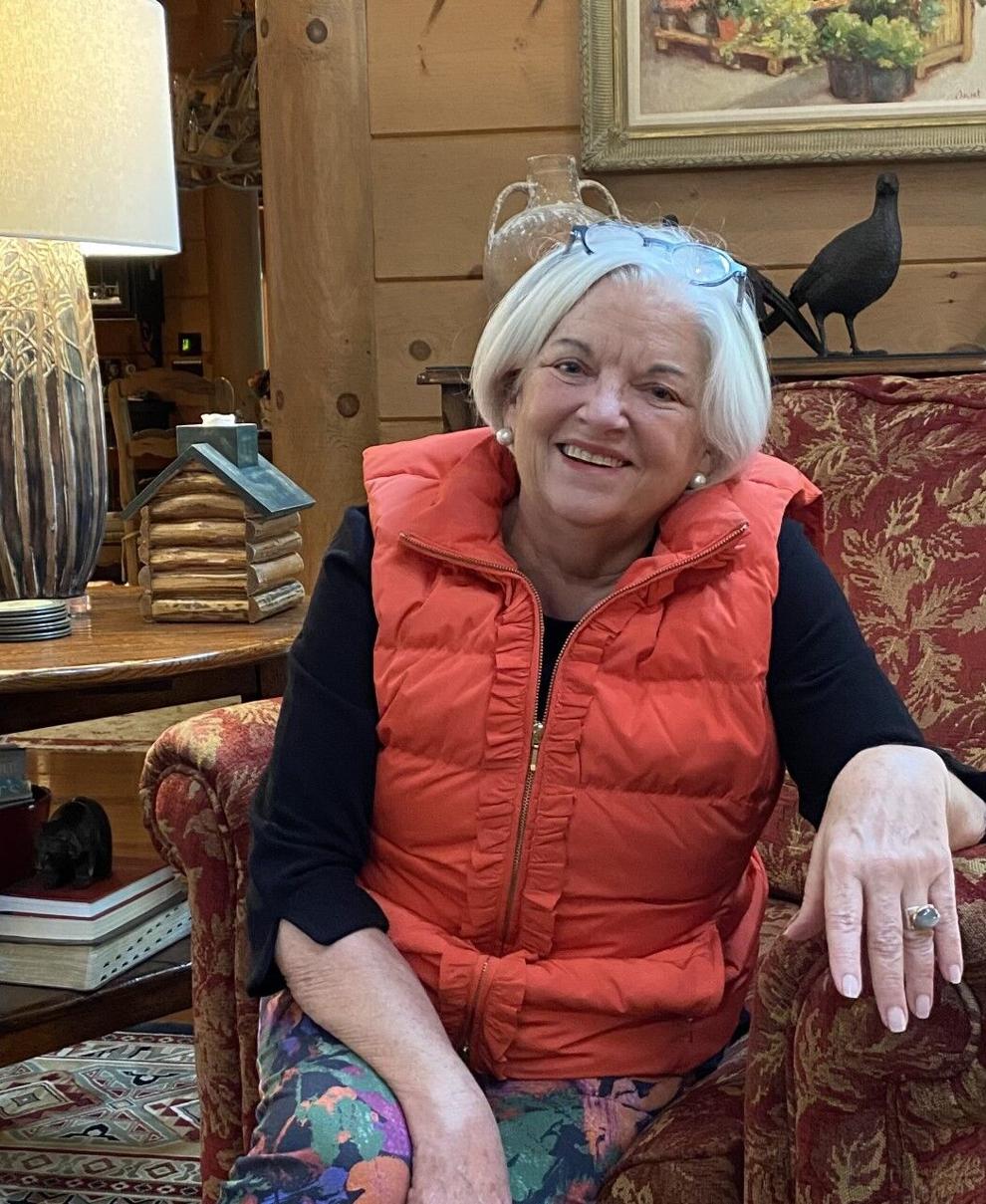 The welcome note and key hung securely on the porch—contactless check in. Upon entering the lodge, visually sweeping the beautiful interior and exhaling the day's anticipations, it was evident this place was appointed for peace and relaxation.
Inside, the heavy rustic furniture offered comfort. Outside, the unmistakable sounds of rambling water from the Elk River granted permission to stay awhile.
Welcome to our SideRoads getaway for December, a retreat to The Lodge at River Run Bed and Breakfast in Banner Elk, N. C., about four hours from North Georgia.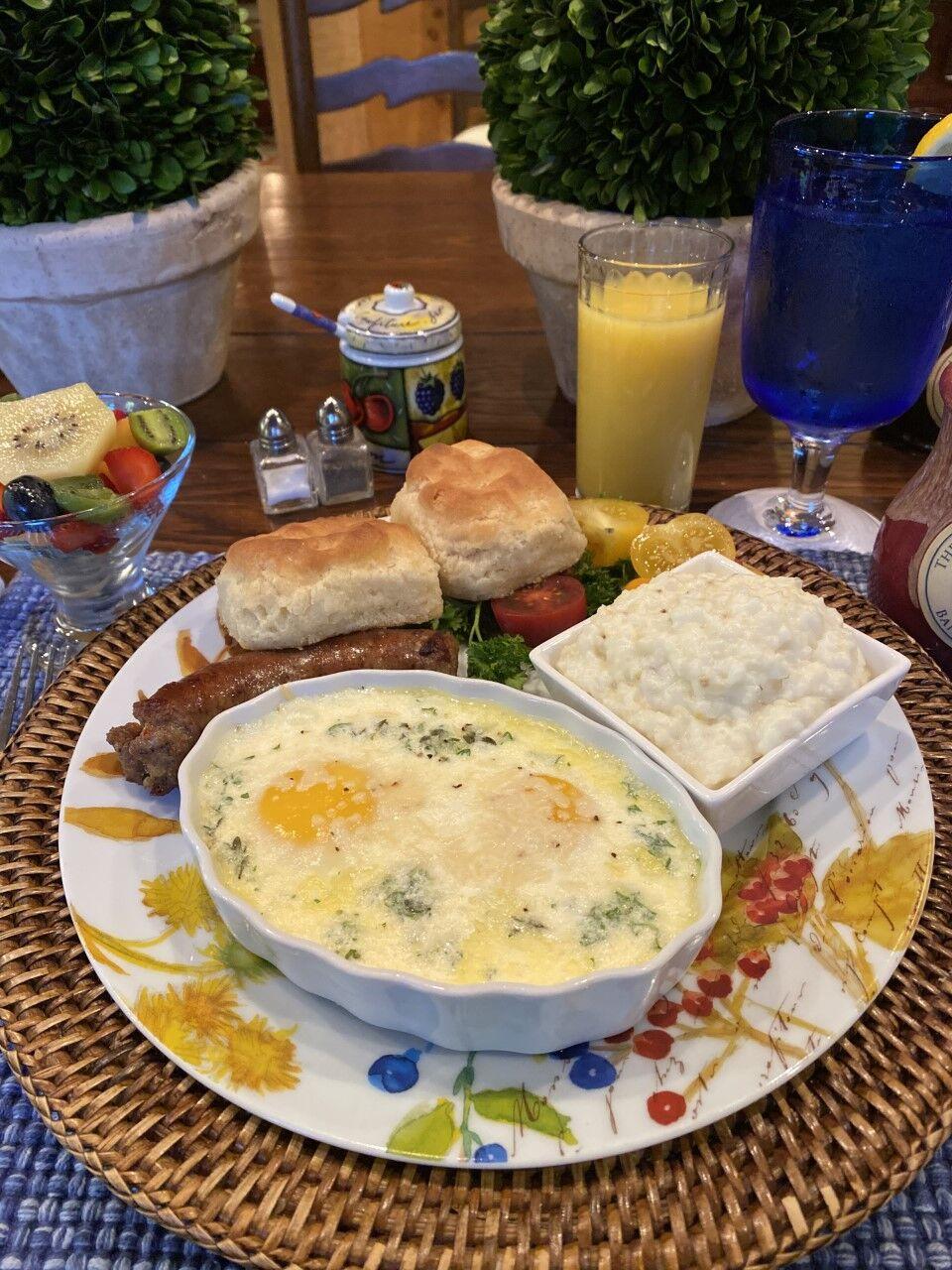 A place to come for peace
Banner Elk is a town in North Carolina's Blue Ridge Mountains at the center of High Country. It lies between Sugar Mountain and Beech Mountain ski resorts with Grandfather Mountain to the southeast and Boone and Blowing Rock to the northeast.
The winding road into Banner Elk passes through pastures with scattered boulders, views of mountains at every turn, and repeated introductions to Elk River.
The Lodge at River Run is managed by Bobbie Parks for owners Ray and Laura Ball. Parks' gift of hospitality is uncompromised. A guest who was there for his third visit explained why. "Just look around," he said, "It's beautiful. Why wouldn't anyone come back? And Bobbie - she takes care of everyone."
Parks was an interior designer and caterer prior to managing the bed and breakfast and took cooking classes with the world-renowned Chef Jacques Pepin. Every morning guests are treated to gourmet breakfasts that taste every bit as exceptional as they look.
"This is a place to come for peace," Parks said. "Neither Pets nor children under age 10 are allowed because we offer tranquility. Some visitors are here working through challenges and need a place to stop. Some are here for romantic stays. Some will pull up a chair and talk to me about anything. I welcome it all."
The serenity is unmatched. With the lodge hugging the river's edge, babbling waters can be heard from any bedroom window. "The interior and exterior fireplaces and the fire pit by the river are accessible at any time," Parks said. "As a bonus, guests can trout fish in the river all day long." Adding to the ambiance, there is gentle lighting on the river at night to highlight waterfalls, rocks, and river birch that patiently supervise the passage of time. 
Going to great lengths with COVID-19 protocol
To meet the highest standards of safety, Parks has employed the use of a commercial spray system and wand for state-of-the-art sanitation earning a rating of 100 from the health department. Beds are minimally dressed for superb cleaning and linens are pressed after laundering. Masks are required in shared areas and breakfast is served at individual tables. Guests get their own piping hot coffee pot every morning to ensure no other guests are sharing the same item. 
Heading out and up
While it is hard to leave the coziness of The Lodge at River Run, the beauty outdoors pulls guests onward. And I was no exception. Agreeing with John Muir, advocate for the National Parks, "The mountains are calling and I must go."
There are exceptional points of interest in High Country, including jaw-dropping Grandfather Mountain. At 5,964 feet, it is one of the highest peaks in the Blue Ridge and home to some of the oldest rock formations in the world, 1.1 billion years old to be exact.
Grandfather Mountain State Park has trails for any level hiker (ladders on boulders for advanced skills), but the Mile-High Swinging Bridge, at the top of Grandfather Mountain, is accessible to anyone. It is one mile above sea level with stunning views. When the wind blows, it "sings" in the same way as a harmonica, and I heard it for about 90 seconds the day I visited.
Historians speculate Grandfather Mountain got its name because of the rock formations, estimated to originally be as high as the Alps in Switzerland prior to "settling." But also, from other vistas facing the mountain, one can see a facial profile with forehead, nose and chin. Seeing this profile inspires a feeling that Grandfather Mountain has been on watch for a very long time. 
Fun facts about Grandfather Mountain
Remember when Forrest Gump (from the 1994 film "Forrest Gump") ran across America? A portion of his trek, played by Tom Hanks, was filmed on the road up to Grandfather Mountain. Commercials have been filmed with speeding cars on the mountain's hair pin curves, and Daniel Boone, one of America's first folk heroes, was a frontiersman who hunted these forests in the 1760s long before there were any trails. As for attire, take a coat. The lowest recorded temperature was minus 32 in 1985 and the highest was 83 in 1983.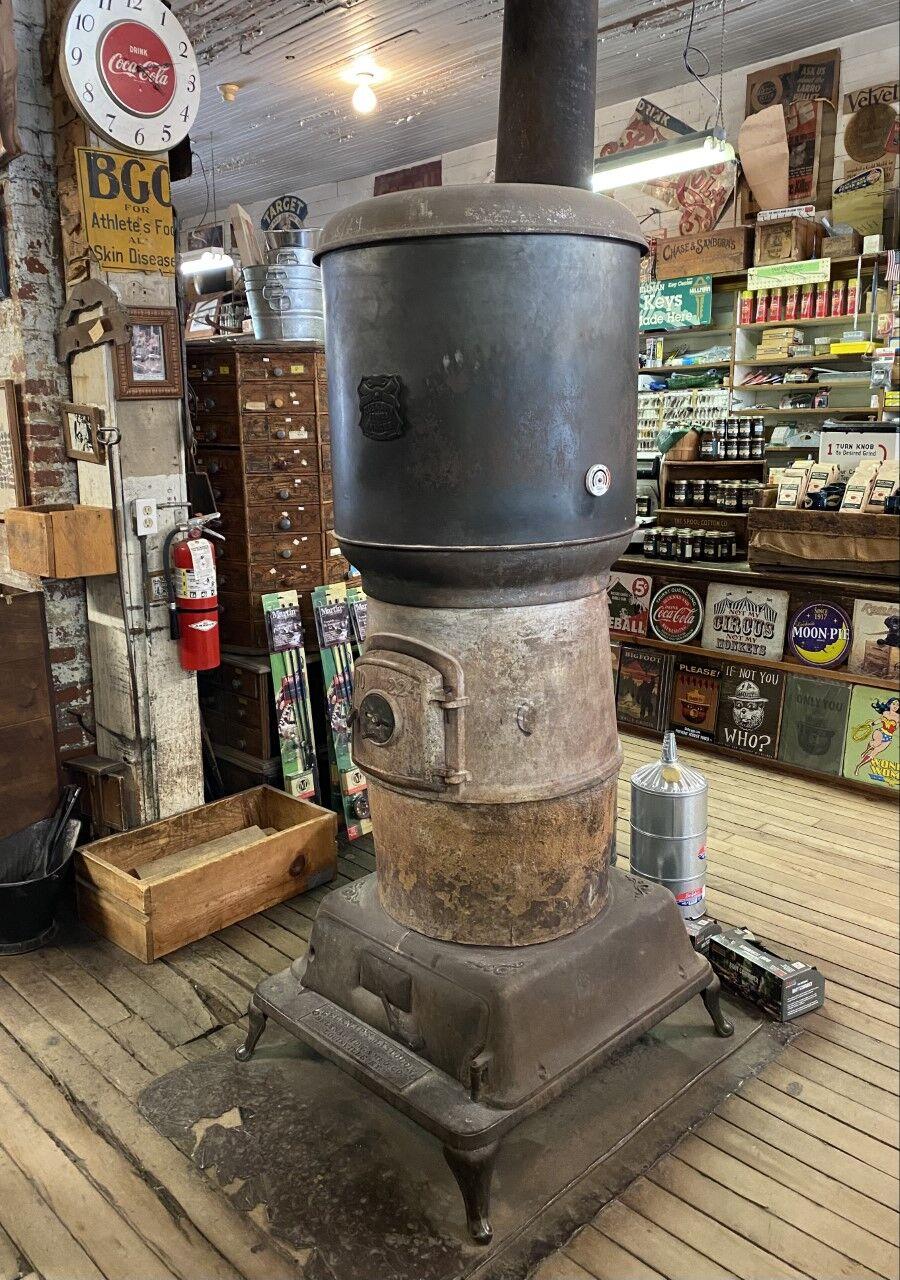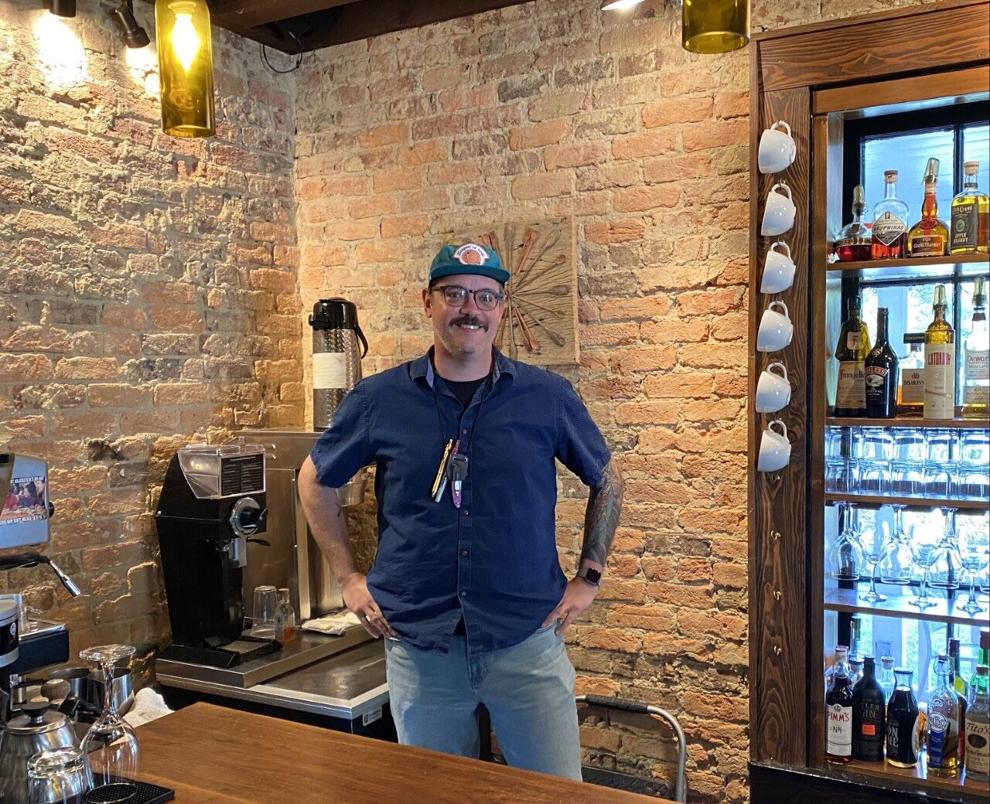 Head Over Yonder to Valle Crucis
Valle Crucis is a great little historic area nearby. Check out the Original Mast General Store. Charles Kuralt said about this place, "All general stores are satisfying to visit, but one of them, the Mast store, is a destination." Built in 1883, it's full of authentic fixtures and made-in-America unique finds. The original giant pot belly stove still stands in the center of the wooden-planked floor, waiting for its call to action.
Head across the street to Over Yonder, an Appalachian kitchen famous for okra. "Even people who don't like okra come here for okra. It's common to sell out each day," said chef and owner Andy Long. He's been cooking since age 15 with a Louisiana influence. "I learned how to make gumbo and fry catfish as if my life depended on it. We do things the hard way, the stupid way," Long said, "but it makes a difference." I sampled their creamy smoked trout dip with fresh homemade bread, the Pot likker Gumbo, and their buttery spiked Hot Apple Wedge Cider.
"This place belongs to all of us," Andy said. And loyal? Last year for their fifth anniversary, every staff member got an okra tattoo. "Our mission is to give guests a taste of mountain life through cuisine, service, and setting. I welcome the opportunity to feed you." While there, grab a T-shirt that says, "I know where Over Yonder is!"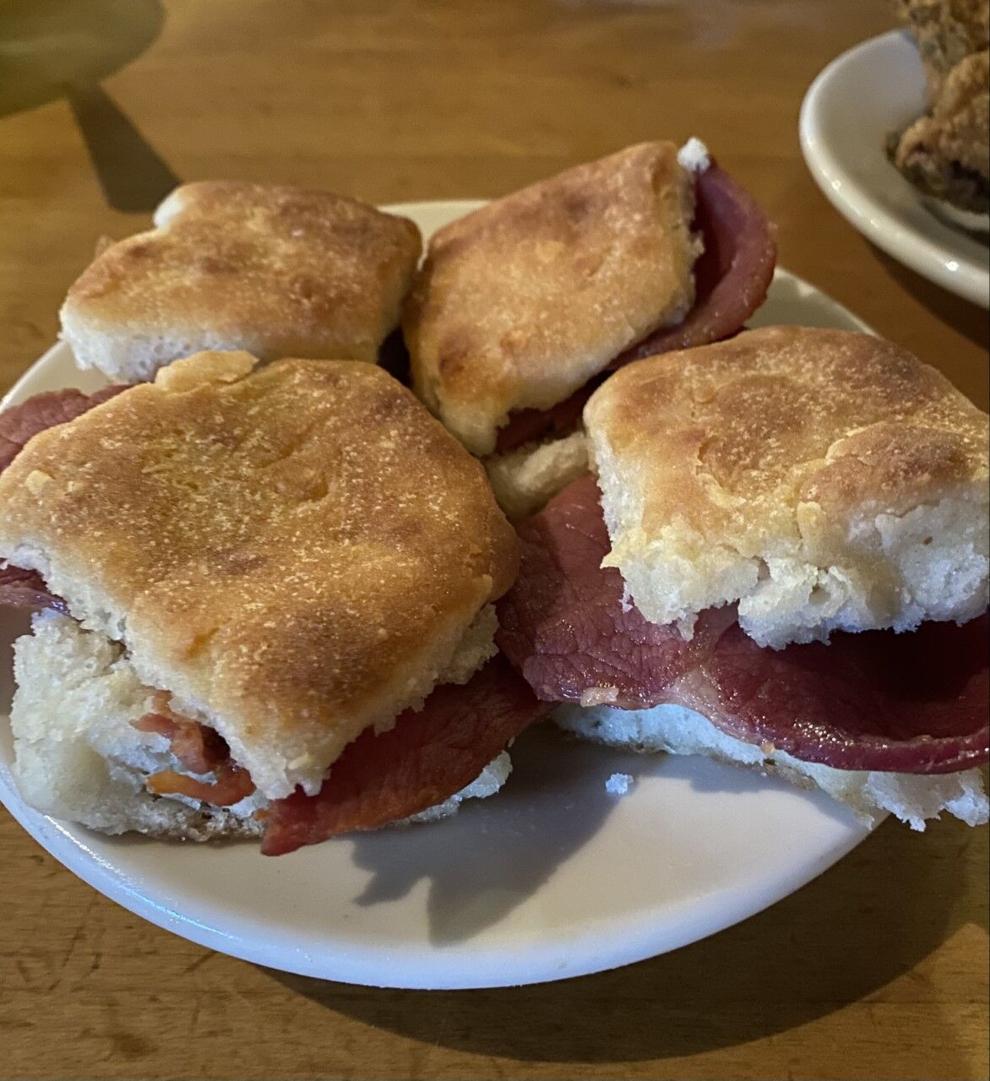 A taste of tradition
Any trip to High Country needs a taste of local tradition. The Dan'l Boone Inn, the oldest sit-down restaurant in neighboring Boone, was originally built in 1923 as home and office for Dr. R.K. Bingham. It later served as Boone's first hospital. It eventually became a rooming house for Appalachian State Teachers College and in 1959, the Whitaker family opened the Dan'l Boone Inn as a family style restaurant.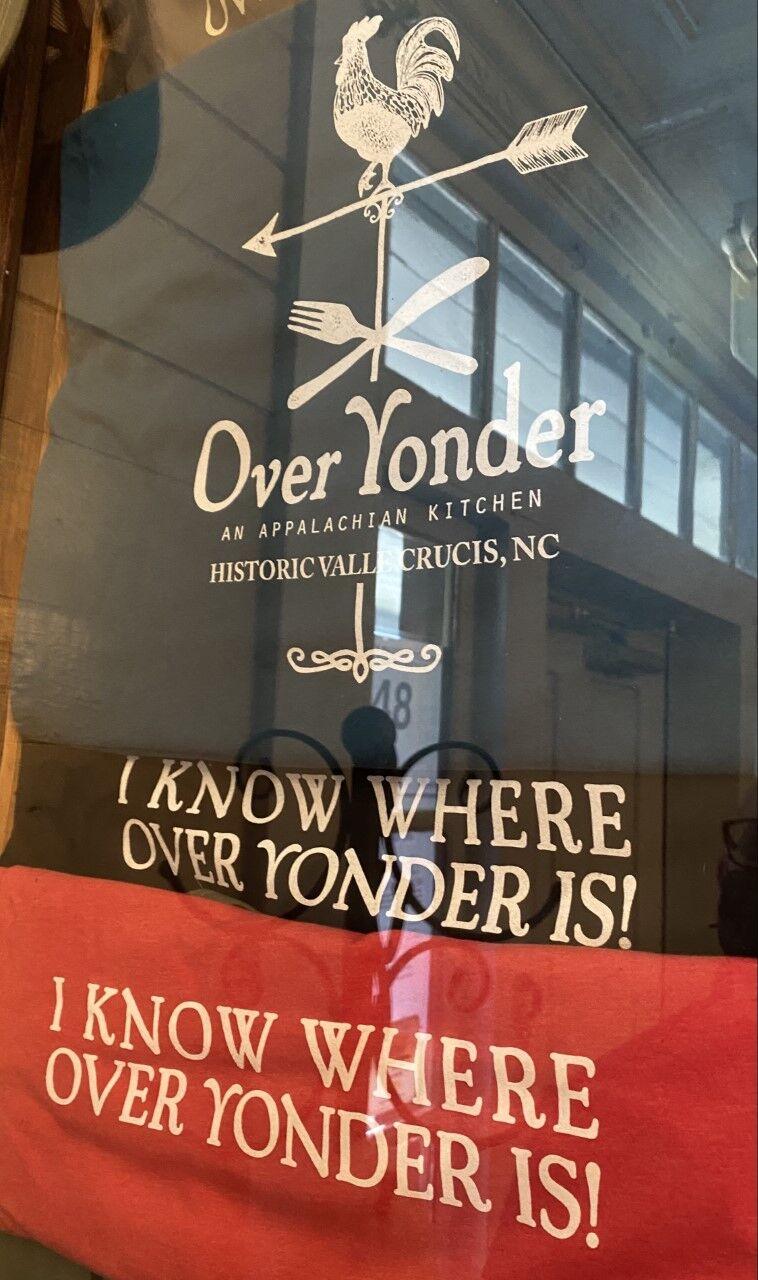 Jeff Shellman, manager and owner, began his career at Dan'l Boone Inn in 1989 as a dishwasher while a sophomore in college. He became general manager when he was 26 years old. "We want people to feel at home," Shellman said. "Families come here as part of their tradition. Especially now, people need comfort." The restaurant is especially popular during the holidays. "It's not unusual," he said, "to see 50 cars in the parking lot with Christmas trees tied on top!"
The daily menu includes all those things someone might find at a family reunion. My favorites were the locally sourced made-from-scratch salty country ham biscuits and the sweet stewed apples, cut fresh daily.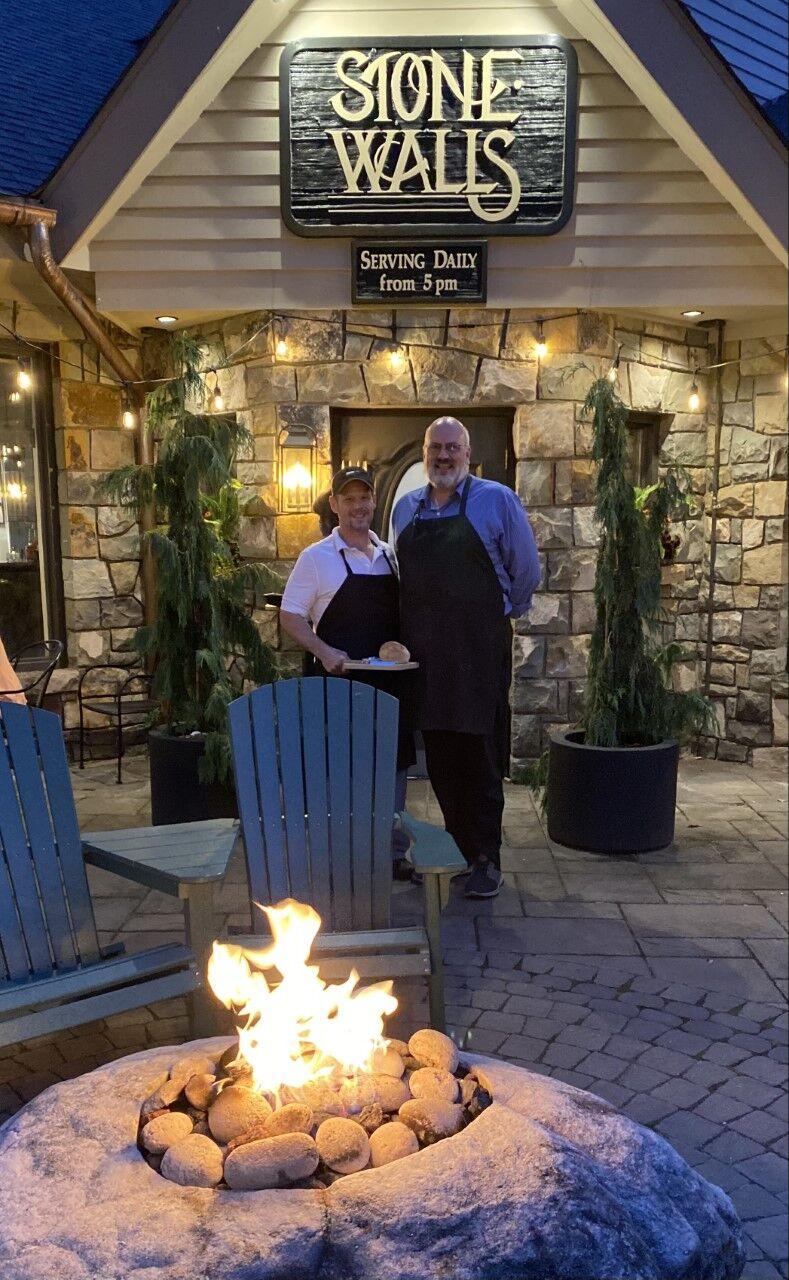 Close down an evening in style
Make sure to reserve an evening for Stonewalls. Scott Garland and Tim Heschke are co-owners with Garland welcoming guests at the door and Heschke in the kitchen cooking up culinary specials. The two make a spectacular duo in satisfying appetites and ambiance.
"Take our 28-day bourbon dry-aged ribeye, for example," said Garland. "Every seven days it is bourbon-misted. It's one of our most requested entrees." I tried their signature deep-fried deviled egg, the tender and buttery halibut, and the house specialty prime rib. The meal was excellent and a relaxing way to unwind an adventurous day.
Garland's passion for his restaurant spills into his community. "I grew up poor with a single mother," said Garland. "It was the generosity of this community and the culinary program at my high school that gave me opportunities. I came to this restaurant to eat in 1986 before my prom, and came back in 2016 and bought it."
Garland continues to develop the culinary arts program in his community and partners with the YMCA, the Humane Society, and Girl Scouts. "We buy 40 cases of Girl Scout cookies every year to make our own ice cream." For dessert, I tried a trio of decadent flavors and questioned why Garland hadn't turned this into a national brand of ice cream. Or at least deliver it to North Georgia, please?
It's time to put Banner Elk in the GPS and wrap up 2020 with serenity from the river and strength from the mountains.
"Get to know Banner Elk, N.C. " - Handy Links