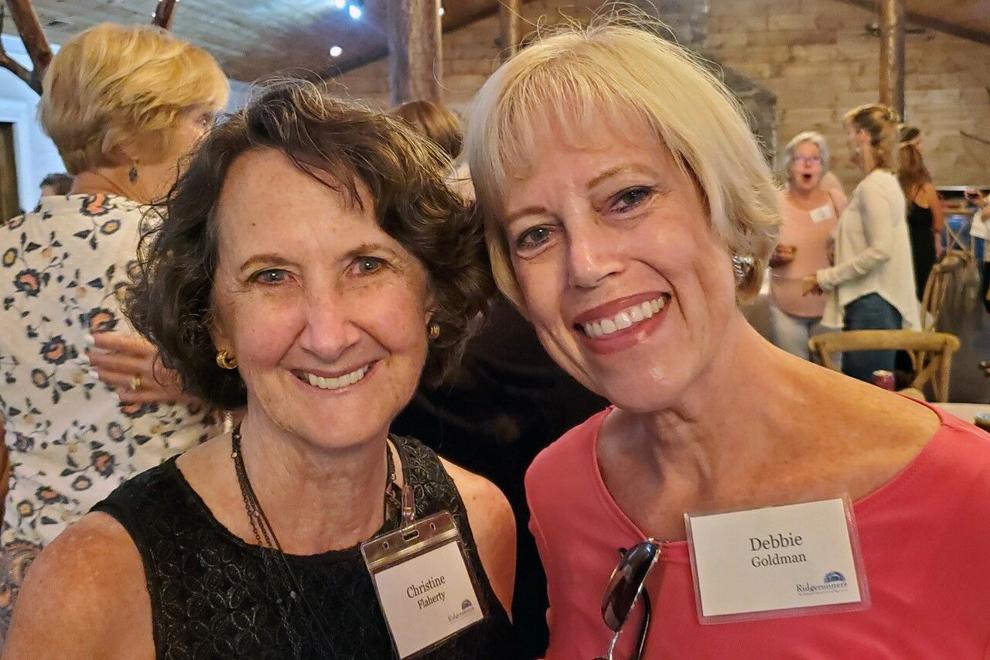 No, it's not a running group! Ridgerunners, the women's social club of Big Canoe, has been in operation since 1979, pulling together women 21 and older in fun, interactive ways. This year's board kicked off 2021 with a survey to members, and those responses are now guiding the group's planning and activities. New this year are a giant potluck, an interactive cooking class for one of the monthly meetings with both a day and evening option, and new ways to meet neighbors.
Ridgerunners gleefully pulled off their masks at the year's opening picnic, "Mangle the Mask." That will definitely change as COVID-19 progresses, but, for one glorious afternoon, women laughed, hugged and ate delicious potluck food brought by approximately 100 members. The kickoff event set the tone for the remainder of the fall, with plans for diverse topics, interactive games and good, old-fashioned conversation.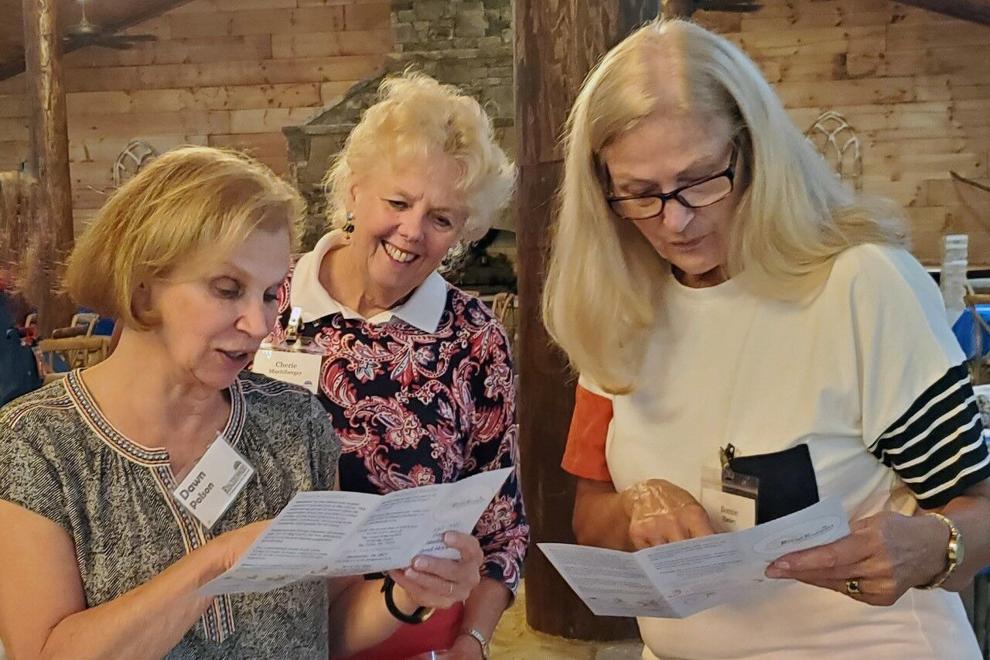 A new website, www.bigcanoerr.com, and Facebook page offer enhanced communication within Ridgerunners. In addition, emails sent directly to members' email addresses now offer a way to sign up for events quickly and easily; tickets are charged directly to the lot number. All meetings include an optional "Stay for Lunch" afterward, with reservations due one week before the meeting. All meetings are in The Clubhouse At Lake Sconti, unless otherwise noted.
Oct. 12: 'Who Let the Dogs Out?  (And Cats Too!)'
Our furry friends are everywhere in Big Canoe. Seeing a deer, a raccoon or a bear sends a thrill of wonder at the place we get to call home. Just as thrilling is the warm and wonderful ability to provide a loving home to a dog or cat in need. Big Canoe Animal Rescue (BCAR) serves as the animal kingdom "matchmaker" for the community. The Oct. 12 meeting features Jane Galvin as she shares the history of BCAR, including some special heartwarming success stories of dog and cat adoptions as they found their forever homes.
Nov. 8, 6 p.m./Nov. 9, 10:30 a.m.:
'What the French Know about Preparing Desserts that We Don't'
Julia Child has nothing on Big Canoe! The owners at C'est La Vie Restaurant in the Foothills Shopping Center will provide a hands-on dessert preparation followed by a Q&A. The recipe will be provided. An optional meal will be offered for those who would like to stay after the cooking demonstration. By popular request, Ridgerunners has planned this meeting in two different time slots so members can select the one that best suits their schedule. Reservations will be required; members should watch for an email with information in October. Prospective members can find information on the website or on the Facebook page.
Dec. 14: 'Christmas with Ridgerunners'
The popular Christmas lunch is always a sellout as members come together to celebrate the holidays and their many friendships within the group. This winter celebration includes a delicious meal and beautiful holiday decorations. Watch your email or visit the website for more information.
Ridgerunners hosts book clubs, bridge groups, outings, seasonal events and all sorts of formal and informal get-togethers. Membership is $18 per year, charged to your lot. Visit www.bigcanoerr.com for membership forms and full information. Join us on Facebook at the private group, Big Canoe Ridgerunners.