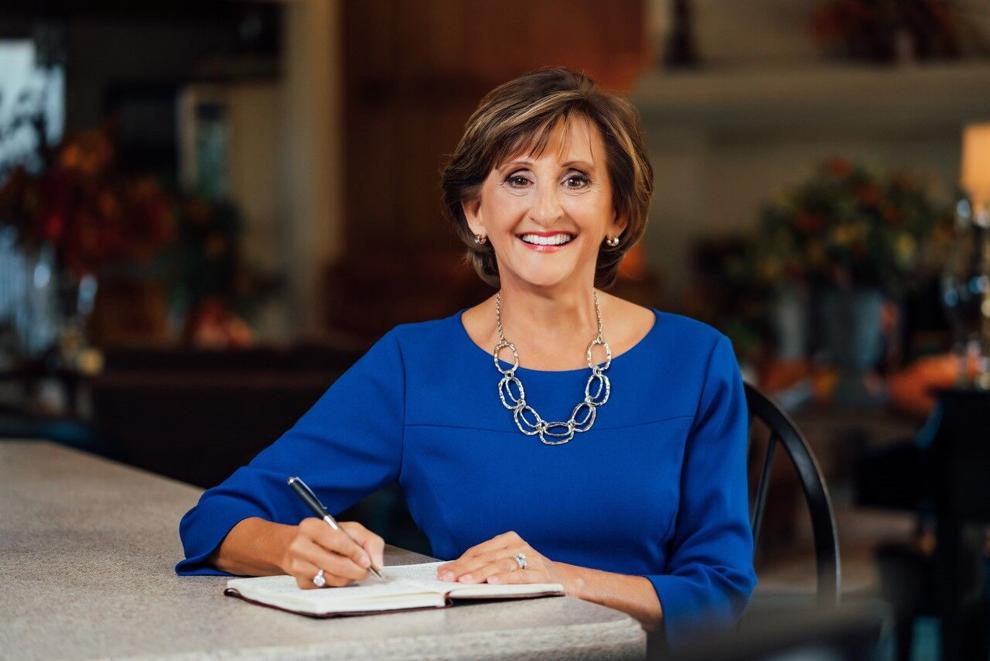 As 2021 heads into its fourth quarter, there are still plenty of opportunities to participate in interactive events with Big Canoe Chapel Women's Fellowship.
'Fall Retreat: A Legacy of Serving'
Don't miss Big Canoe Chapel Women's Fellowship's "Fall Retreat: A Legacy of Serving," Thursday, Nov. 4, 10 a.m. to 1:30 p.m. at the chapel. Trudy Cathy White, only daughter of Jeannette and S. Truett Cathy, the founder of Chick-fil-A, Inc., will be the featured speaker. A developer and encourager at heart, Trudy is an inspirational speaker and the author of three books.
For the retreat, Trudy will focus on her newest book, "A Quiet Strength," in which she shares inspirational stories about her mother, Jeannette, and her profound impact on their family, their Christian faith and the family business.
In addition to lunch, Women's Fellowship is proud to showcase three of its selected charities: the PruittHealth Nursing Home in Jasper, the Christmas Blessings Program sponsored by Big Canoe Chapel, and the Weekend SNACK Program. Representatives from these fine organizations will be at the retreat to share their stories. A fun breakout session after lunch includes making Thanksgiving Day decorations for the residents at PruittHealth Nursing Home.
The retreat cost is $25 and includes a delicious Chick-fil-A lunch box. Online registration is Oct. 4 to Oct. 15,or until capacity is reached. Register now at www.bcchapelwomen.org. This event is open to all women; you do not have to be a member of the chapel or Women's Fellowship to attend. Once on the webpage, why not go ahead and join Women's Fellowship? There are no dues and women gain access to all sorts of interactive and meaningful activities throughout the year. Please direct questions about the retreat to Pam Hopper, WomensFellowship@bigcanoechapel.org.
Nominations complete for 2022 Board of Officers
The Nominating Committee has completed the slate of officers for the 2022 Women's Fellowship Board. In addition, the 2021 Board of Officers has updated the bylaws to better reflect the purpose and direction of the Women's Fellowship. General membership will have the opportunity to comment and vote on this slate of officers and bylaws' updates during October. Members are asked to look for a special email blast in early October regarding these updates. Direct questions to Susan Eanes at WomensFellowship@bigcanoechapel.org.
Outreach opportunity: Women2Women
A new ministry started this year, Women2Women, is based on the simple premise that sometimes life can be rough, and it is during these times that everyone needs a friend. This ministry is reaching out to women in the Big Canoe community who are in need. Examples might include a widow or someone who is homebound, new to the community, or recovering from a recent surgery. These ladies will enjoy a visit and a little gift bag, form friendships and connect to one another. For more information, to volunteer or to pass on a name of someone in need, please contact Virginia Nickerson at WomensFellowship@bigcanoechapel.org.
Gingerbread house workshop
This holiday workshop has been postponed until 2022.
Christmas luncheon
Join us for a musical Christmas program in the Big Canoe Chapel sanctuary followed by a three-course meal catered by The Carriage House, Jasper. This annual favorite is scheduled for Dec. 9, 11 a.m. to 1 p.m.
Back by popular demand, volunteer teams of two hostesses will decorate each dining table with their own Christmas china, linens, glassware and décor items. To participate, sign up with a friend at the fall retreat on Nov. 4 to decorate a table.
Other attendees can come at 10:30 a.m. to view and take pictures of the table and room decorations in Cousins Hall. The musical program begins at 11 a.m. in the chapel sanctuary. For questions, contact Betina Shearer,  WomensFellowship@bigcanoechapel.org.
Ticket price is $40 each, with sales running Nov. 1 through Nov. 29, or until capacity is reached. The delicious menu includes grilled pears with honey, candied pecans and blueberries; sliced pork loin and gravy, roasted red potatoes, sautéed seasonal vegetables, rolls and butter, and a delicious caramel cake for dessert. There will also be a vegetarian option, selectable at time of ticket purchase.
Open to all women, Big Canoe Chapel Women's Fellowship is a welcoming community-wide organization whose activities enrich members' lives and create a legacy of caring and giving in the North Georgia area.