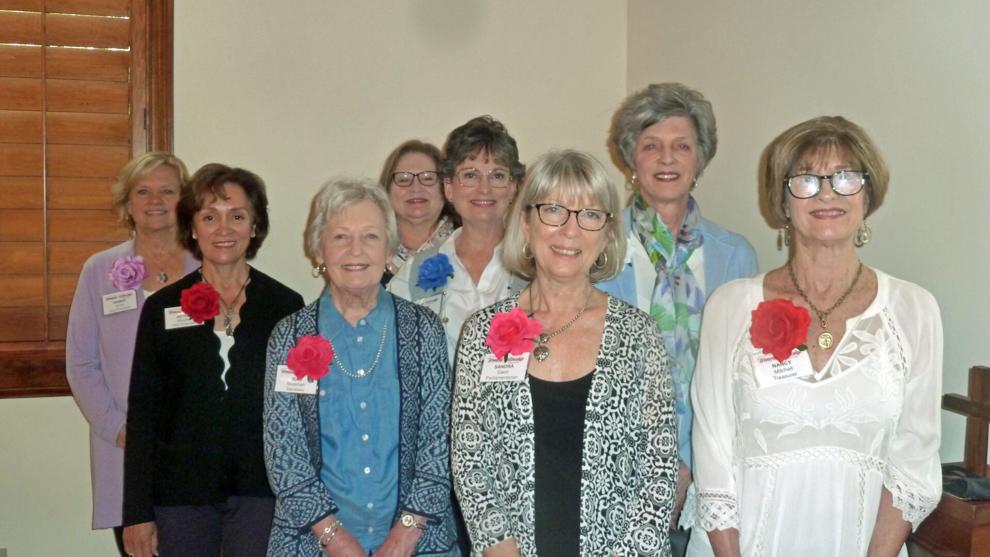 'Fascinating' Luncheon with Friends, May 19
This "friend-raising event" kicks off at 11 a.m., May 19, at the Big Canoe Chapel Broyles Center. This fun luncheon features a scrumptious meal and a fabulous live auction. Eighty women will be able to enjoy seeing each other in wild and outrageous fascinator hats, well-known adornments in British high society. This event is the second fundraiser for the year, supporting local charities that benefit women and families in North Georgia. Special thanks to Judy Lacey and her committee for creating a memorable event.
Calling all women: New Member Breakfast, June 12
If you found yourself isolated and bored during the pandemic restrictions, sign up now for the Women's Fellowship New Member Breakfast, Saturday, June 12, 9-10:30 a.m., in Big Canoe Chapel Cousins Hall. You will be treated to a complimentary, delicious breakfast along with a brief presentation to learn more about the Women's Fellowship.
Betina Shearer, vice president of membership, is looking forward to greeting women new to the area. "Women's Fellowship is an excellent way to meet new people and get involved—as much or as little as you want. We have women of all ages and all backgrounds joining together to socialize, support events for local charities, and just enjoy each other's friendship. The year 2020 was long for everyone, and I'm looking forward to getting out more myself. Of course, we will continue to follow COVID safety precautions at all our events."
Susan Eanes, president, shared her enthusiasm about the renewed organization. "This event is specifically intended for anyone who joined in 2019, 2020 or 2021, or would like to join now. A special invitation is extended to area women to meet our board and understand who we are and what we do. We welcome both residents of Big Canoe and the surrounding areas. We have a whole year of events planned."
Reservations for the breakfast begin May 1 and end June 4. Childcare is available. Space is limited, so please go to the Women's Fellowship website to reserve a seat and childcare, if needed. The menu includes crust-less quiche, fresh fruit salad, mini cinnamon rolls and coffee. Please contact Liz Donovan-Davis at 404-245-4769 with questions.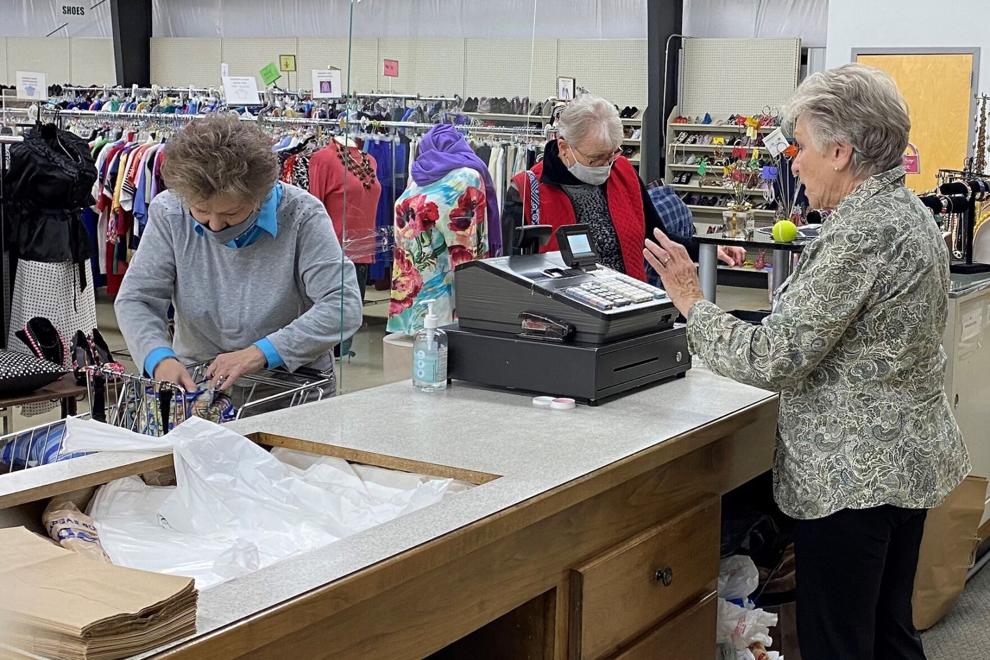 Outreach Programs
Women's Fellowship has a strong and active outreach program providing opportunities to volunteer in the community. One such opportunity is with Jasper's Community Thrift Store, 110 Samaritan Drive, with the mission to "serve members of our community who find themselves in need of essential goods and basic life-enhancing services." Big Canoe Chapel Women's Fellowship organizes volunteers to work as cashiers and front-end clerks on the third Friday of each month. This is an amazing service opportunity for those who enjoy interacting with lots of folks, helping people spot bargains or working in a place with a sweet spirit and purpose of giving back to the community. No experience is necessary. Women's Fellowship is currently forming a list of those who might like to be trained and/or fill in as a frequently needed substitute. If interested, please call Sue Ceravolo, 770-855-7721.
Another popular outreach program provides much-needed support for the residents of PruittHealth Nursing Home in Jasper, especially important now due to COVID-19. With great joy, Women's Fellowship was able to work with the nursing home over the Easter holidays. The group provided Peter Cottontail with specially prepared treats to distribute to the nursing home residents. Easter eggs filled with traditional treats and candies brought some cheer to the residents during Easter season. Women's Fellowship also supports holiday functions there over the course of the year.
Looking ahead
      Prayer Blanket Workshop #2: July 15, Big Canoe Chapel, 1-3 p.m. No sewing skills necessary. Benefits moms-to-be at the North Georgia Pregnancy Center, Jasper.
       Festival at the Terraces, Aug. 14. Many fabulous vendors, food and music.
       Beading Workshop, Sept. 9. Includes lunch at Big Canoe Chapel, 10 a.m. to 2 p.m.
       Upscale Sports Resale Market, Sept. 17-18 Note:Please save your gently used sporting equipment, apparel and accessories to donate to this fun, worthwhile event. More details to come.
Big Canoe Chapel Women's Fellowship is open to all women in Big Canoe and the surrounding area. For more information on events and all the fellowship has to offer, visit www.bcchapelwomen.org or check the new Facebook page: Big Canoe Chapel Women's Fellowship. Please "like" the page and join the fun. To receive the monthly newsletters, follow the steps on the website to become a member. It is easy and there are no membership fees.