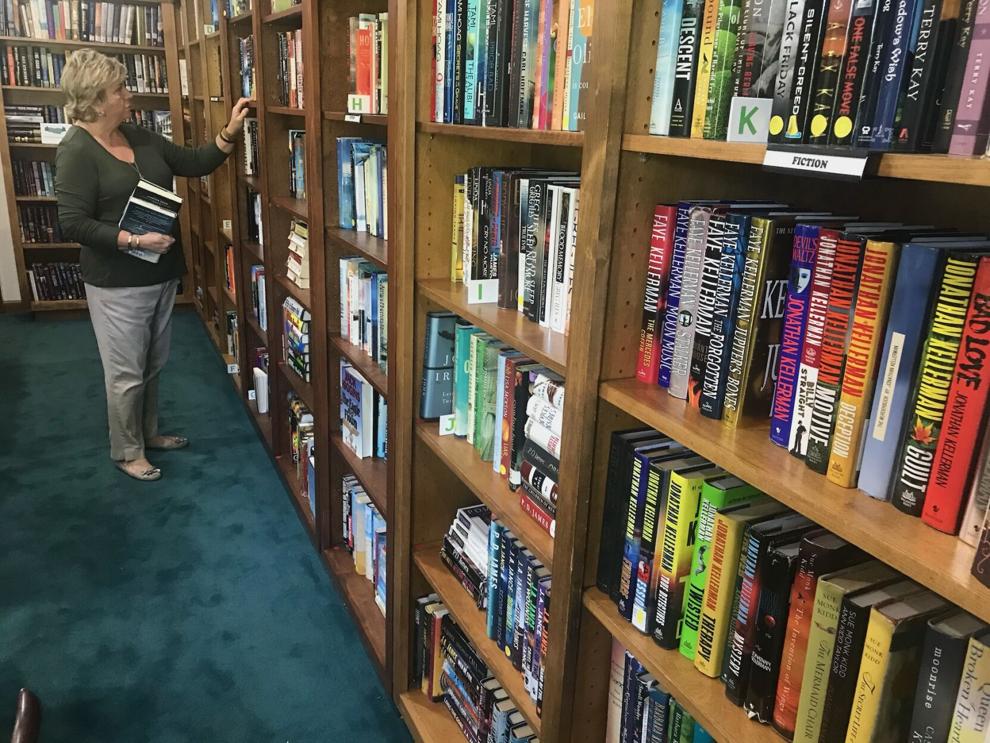 The Big Canoe Chapel Library might be the best kept secret in Big Canoe. The library is open to all homeowners in Big Canoe and operates on a self-serve basis. Patrons may park in the small lower parking lot near the postal facility and enter through the downstairs doors. The library is on that level, just past the stairs on the right and across the hall (Room 107).
The library has an extensive collection of fiction by popular authors, current bestsellers, biographies, historical books, inspirational and titles on Christian living, Bible study materials, Christian fiction, classics, books on CD, DVDs and much more.
In addition to a large-print collection, audio and DVD options are also available. Parents and grandparents visiting the library for the first time are also pleasantly surprised to find an extensive collection of children's books, DVDs and movies. 
The honor system prevails in checking out materials from the collection. Books may be checked out for 21 days, movies and audio books for seven days. The checkout box is in the front room with instructions posted beside the box. Simply sign the card that is in the pocket of the book or DVD, add the date and your telephone number, and place the card in the box. Returns are to be placed in the cabinet in the hall beside the library door.
Check out the great selection of books, DVDs and movies; there is something for everyone. Be a hero the next time your grandkids visit.