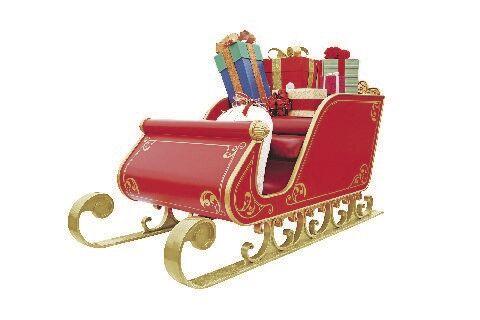 We have often heard the expression "It takes a village," and there is no more wonderful village than the community of the people who live in Big Canoe. The chapel's Christmas Blessings program will once again place gifts under the Christmas tree for approximately 75 foster children in Dawson and Pickens counties and to 35 needy families in Pickens. This is only possible through the generosity of our residents.
For more than two decades, over 1,300 shoppers have played Santa to 3,000-plus children in Pickens and Dawson counties, helping more than 1,000 families. Five hundred of us have been Santa's reindeer pulling sleighs full of Bibles, toys, gift cards, blankets and more.
Last year's pandemic brought a lot of changes but hasn't dampened the Christmas spirit. Rather than individuals doing the shopping, the Christmas Blessings committee is requesting donations to help with the purchase of Walmart gift cards for each child and items for the goodie bags.
It does take a village. The Big Canoe Chapel provides illustrated Bibles so children can know the Christmas story, along with a Kroger gift card so they can enjoy Christmas dinner. The Blanket Ministry gives each mother a blanket made with love for her family. Talented ladies are knitting gloves for each child, ensuring warm fingers through the winter months. 
Donations can be made online at www.bigcanoechapel.org/give or by check made payable to the chapel and designated for Christmas Blessings. Anyone wanting to help or with questions can call Maureen Page, 706-268-3839.
We are grateful we live in this caring, loving, giving community. That is our Christmas blessing. Thank you for giving those in need in Dawson and Pickens counties a joyful, blessed Christmas.