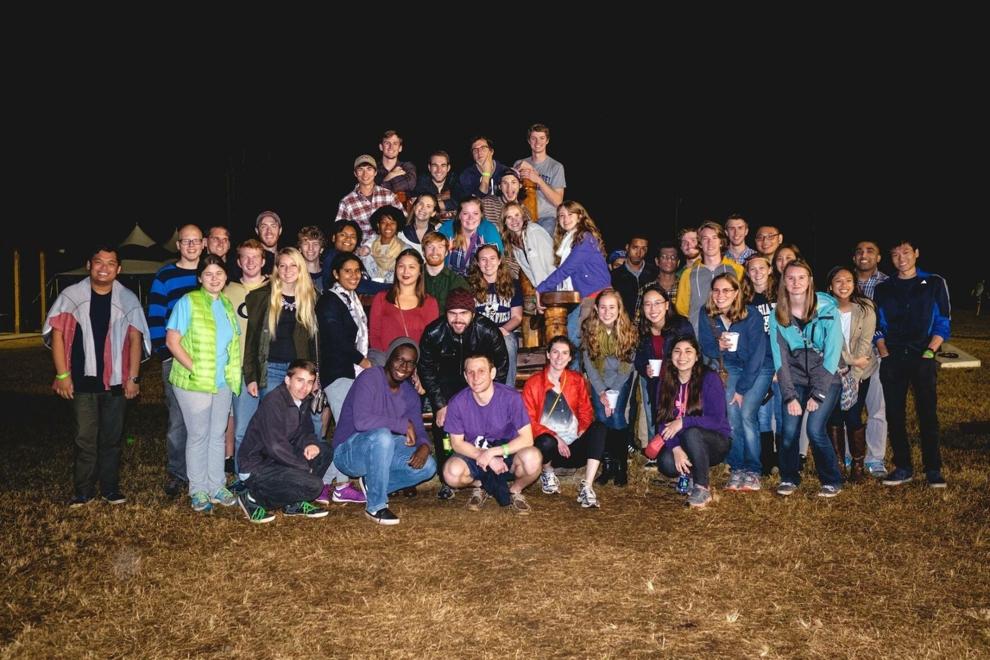 What happens when a Georgia Tech nuclear engineer graduate first encounters Christianity?
Meet Brett McClain, who is supported by Big Canoe Chapel's Mission Committee and who is serving as a missionary to college students in Scotland. His journey from Georgia Tech to the University of Edinburgh is one of twists and turns.
It started about two weeks after beginning college classes. Tricked by a friend into attending a meeting at a campus ministry called Christian Campus Fellowship (CCF), Brett later explained, "I realized at that meeting something ignited in my heart I knew not existed. Until that time, I thought Christianity was foolish. CCF showed me who God is and once God took my heart, He never let go."
Upon graduation, Brett's new career at a nuclear plant was put on temporary hold. "I had the degree, I had the  job, but I felt the call to give back to the fellowship that had given me so much." This seemed like a great idea, but first he needed a summer job. Enter Big Canoe Chapel.
The chapel had been searching for someone to hire as Children and Youth Director and needed help in the interim. Brett, having a parent who lived in Big Canoe, was familiar with the chapel and jumped at the chance to fill in during the summer. He led Sunday School classes, planned events and helped with Vacation Bible School. He loved working with the kids in Big Canoe and carried an immense passion for middle school- through college-age kids. What he did not realize was how working that summer would change the trajectory of his life.
After a movie night, Brett and a friend talked about their respective futures, and, as he shared his desire to spend time volunteering with a church group program, his friend said, "You love ministry, why not do it full time?" The rest is history; Brett worked for CCF for three years teaching students at Georgia Tech about Jesus. Clearly, he wanted to do college ministry the rest of his life and was eventually led to Scotland and a place where young people literally had neither care nor knowledge of Jesus. He accepted an offer with a small ministry at the University of Edinburgh and moved to Scotland in September 2020.
"I absolutely love working here," said Brett. "Ministry is incredibly difficult during the pandemic, but I wake each morning excited to go to work." At Edinburgh, Brett sees students struggling with loneliness and mental health issues. He spends much of his time and energy helping these people feel the healing power of God's love in their lives. It is a true gift to walk alongside future world changers. Brett hopes students will go on to influential jobs after college and his teaching and ministry about Jesus will influence their lives and careers for God's glory.
To learn more about Big Canoe Chapel's Mission Committee and the work it does, visit the chapel's website, www.bigcanoechapel.org. Join worship services in the chapel on Sundays, 9 a.m. and 10:30 a.m. or online at 10:30 a.m.