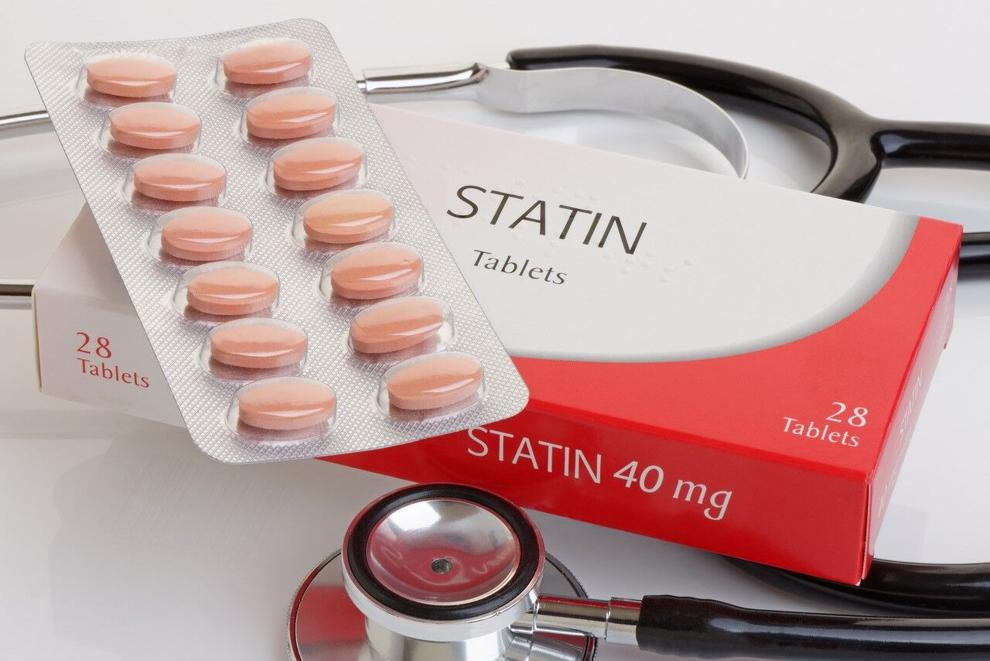 Last month I shared recent evidence that for "healthy" adults taking a baby aspirin daily may not be so healthy. In other words, the benefit of preventing a heart attack or stroke may not be greater than the risk of a gastrointestinal bleed. Lifestyle changes such as diet, watching our weight, exercise, etc., may have the same—or more—benefit without the risk.
The concept of benefit vs. risk of medications based on medical science is always on the minds of practitioners when writing a prescription. Last month, I stated it is probably more important to control your blood pressure and cholesterol than taking a baby aspirin. With blood pressure medication, the answer is definitively that the benefit outweighs the risk. This month we'll look at whether the benefit of lowering your cholesterol with medication—in "healthy" patients—is greater than the risk.
Darn statistics
I again focus on the relatively heart-healthy population vs. those with a history of heart attack, stroke, bypass, angioplasty, etc. The statin drugs include the brand names Crestor, Lipitor, Zocor, Livalo, etc., and their generic equivalents. No question: High-risk patients benefit greatly by an intensive lowering of their cholesterol.
If we measure mortality and incidence of non-fatal heart attack or stroke, would you believe 98% of those who are heart-healthy will not experience any benefit from taking a statin drug to lower cholesterol? The most recent study in 2021 as reported in the British Medical Journal analyzed 62 studies with over 120K patients for an average of nearly four years. These studies were all using statin drugs to lower cholesterol in patients without a history of cardiovascular disease.
The number-needed-to-treat (NNT) to prevent one non-fatal heart attack was determined to be 104; that is, 104 patients would need to be treated for one to benefit.
Similarly, the NNT to prevent a stroke was determined to be 154. There was no difference in mortality in treated vs. untreated patients. The United States Preventive Services Task Force calculated an even higher NNT for both non-fatal heart attack and stroke as reported in the Journal of the American Medical Association in 2016.
Risk of statins
Statin drugs are generally well-tolerated but are known to cause muscle aches and damage—especially if combined with certain other drugs, some usually minor and reversible changes in liver function, and an increase the incidence of developing Type 2 diabetes. In other words, like baby aspirin, these drugs do have some risk.
What is the number-needed-to-harm (NNH) for cholesterol-lowering statins in a population without heart disease? The NNH estimate varies with reported studies. Approximately 1 in 10 to 1 in 21 may suffer from some degree of muscle aches or damage. The NNH for causing Type 2 diabetes ranges from 1 in 50 to 1 in 204 patients. In patients with pre-existing diabetes (though heart disease healthy), some may experience a worsening of control of their blood sugar.
Contrast the benefit vs. risk ratio of going on the "Mediterranean diet" (Google for specifics) in our heart-healthy population with high cholesterol—equal or greater benefit with no risk, plus you save some money.
Post-logue
Let me clarify. With any medication—or vaccine—there is always benefit vs. risk. I am not advocating you stop taking your statin if you are heart-healthy. Perhaps you have a strong family history of heart disease, or your cholesterol numbers are in the stratosphere, or you are at high risk (>20%) for a future cardiovascular risk over the next 10 years based on your genetic and lifestyle risk factors.
I have been taking statin for 20-25 years and will continue to do so. Though the odds are low, are you or I the one of the 104 patients or so who will benefit by preventing a non-fatal heart attack on a statin? Who knows who will be harmed on a statin? In the future, artificial intelligence may help narrow down NNT and NNH by better determining who is most likely to benefit or be harmed by taking a statin.
If you are heart-healthy and experiencing side effects or are at risk of developing or worsening your diabetes, it may be worth a conversation with your cardiologist. If you must stay on a statin, perhaps invest in a pharmaceutical company. If you cannot beat them, join them!
Stay informed and stay healthy.
Dr. Anderson is a professor emeritus from Mercer University, a volunteer at Good Shepherd Clinic and a full-time resident of Big Canoe.