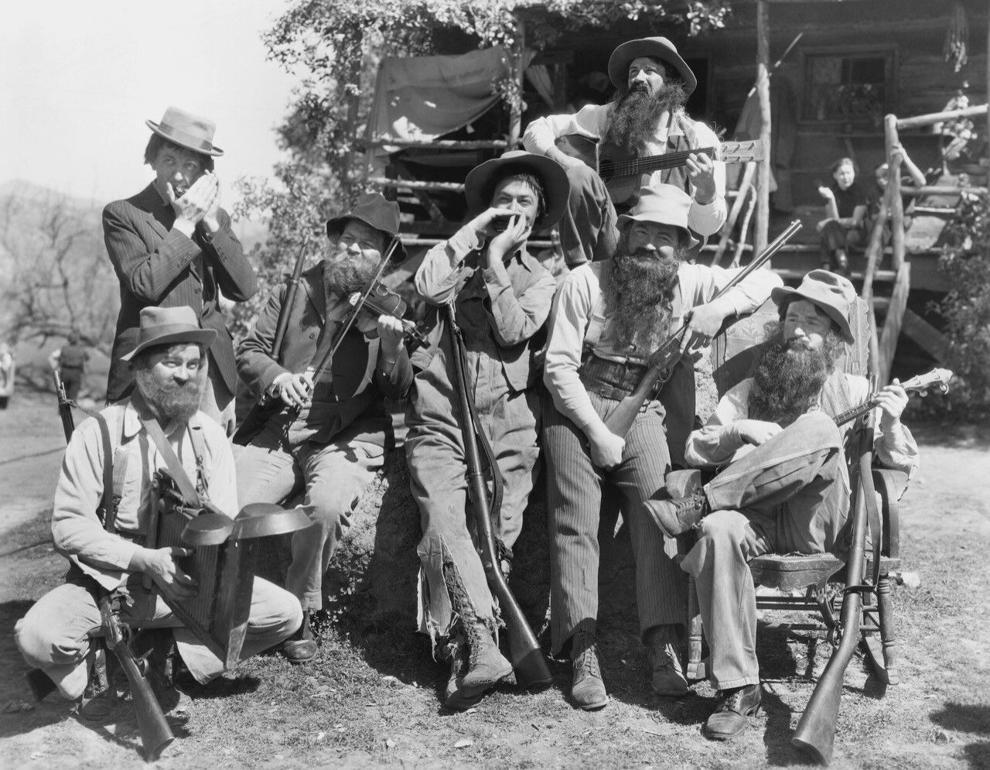 Well, not exactly. But country music does have its roots in North Georgia. Have you heard of Fiddlin' John Carson? Fiddlin' John was a farmer, railroad worker, moonshiner and part-time musician. He played his "hillbilly" music all around North Georgia in the first part of the 20th century at county fairs and other events. Just picture him at the Apple Festival in Ellijay or the Fiddler's Convention in Dahlonega.
Old Mr. Carson made the first-ever commercial recording of country music in 1923 in Atlanta for Okeh Records. The tunes he chose for recording were "The Little Old Log Cabin in the Lane" with "The Old Hen Cackled and the Rooster's Gonna Crow" on the flip side. The recording was an instant hit and opened the door for the development of commercial country music.
Fiddlin' John's masterpiece was played extensively on WSB, the first radio station in the South. Atlanta was the Nashville of its day and WSB's broadcasts reached as far as the Rocky Mountains. Fiddlin' John thus became popular nationwide and his first recording sold over 500,000 copies, a milestone for that era. This huge success proved that country music records could be commercially profitable and paved the way for future country music artists.
If you haven't heard of Fiddlin' John, how about Gid Tanner and the Skillet Lickers? Gid was a chicken farmer from Dacula, Georgia, who also played all over North Georgia. He and Fiddlin' John often competed in fiddler conventions—one or the other usually won. Gid and his band recorded "Hand Me Down My Walking Cane" in Atlanta in 1926. While not as popular as Fiddlin' John's recording, it nevertheless sold thousands of copies. Ultimately, the Skillet Lickers' repertoire became country music standards, still popular today. Among them are "Alabama Jubilee," "Shortening Bread," "Old Joe Clark," "John Henry" and "Cotton-Eyed Joe."
North Georgia has continued to feed the country music genre ever since Fiddlin' John and Gid left the scene. Brenda Lee (Atlanta), Whispering Bill Anderson (Atlanta) Travis Tritt (Marietta), Alan Jackson (Newnan), Zac Brown (Dahlonega) and Trisha Yearwood (Monticello) are just a few country music superstars from North Georgia. (Yeah, I know Tricia is from middle Georgia, but she is my favorite).
So, its not really a tall tale to say that country music was born in Big Canoe, or at least around Big Canoe. You can even hear an occasional country music song at the monthly Big Canoe Acoustic Showcase. (It will resume when COVID-19 restrictions and the weather cooperate). All our Big Canoe musicians have a little Fiddlin' John or Gid Tanner in their souls.
Anyone for a rousing rendition of "The Old Hen Cackled and the Rooster's Gonna Crow?"