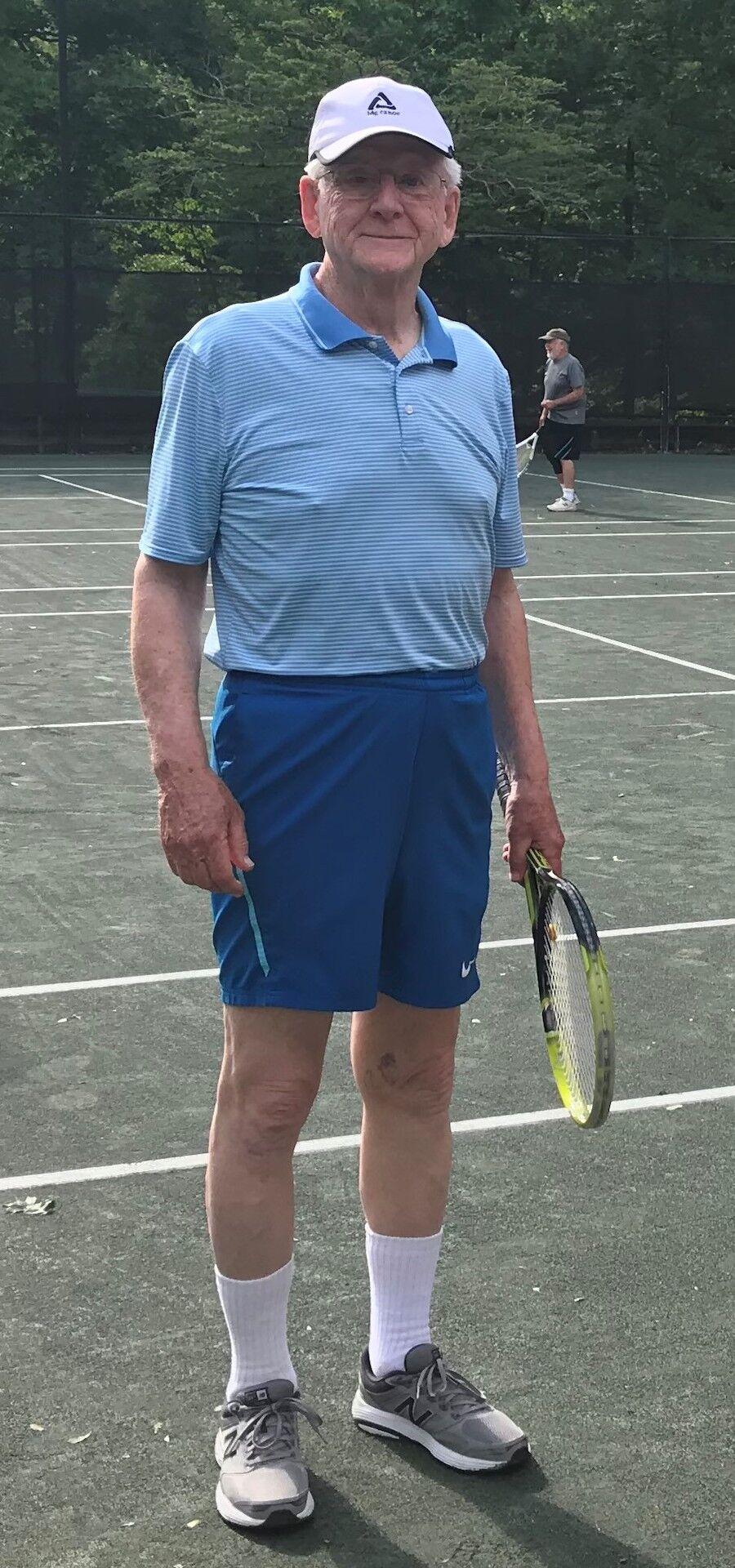 The Racquet Club highlights Swint Burkhalter as this month's MVP.
Swint plays in the Racquet Club Men's Round Robin every Monday, Wednesday and Saturday. He's been playing tennis for over 50 years and doesn't plan to stop any time soon. In October 2015, he won the club's Cystic Fibrosis Tournament.
Last Christmas, he brought each of the Racquet Club team members a scrumptious Dutch apple pie.
Swint is 86 years young. He's been married to his wife Mary Jane for 50 years. They have three children, two grandchildren and one great-grandson. The Burkhalters came to Big Canoe to get away from the hustle and bustle of Atlanta and to enjoy the peace and quiet that Big Canoe provides.
 Swint graduated from Georgia Tech on a Navy scholarship with a degree in industrial engineering. He went on to serve in the Navy for 10 years as a lieutenant. Swint was a member of Sigma Nu fraternity and the Beta Club in college.
When not playing tennis, he loves hunting on horseback and fishing.
Swint is evidence that tennis is a lifelong sport, and he encourages everyone to get out there and get playing.