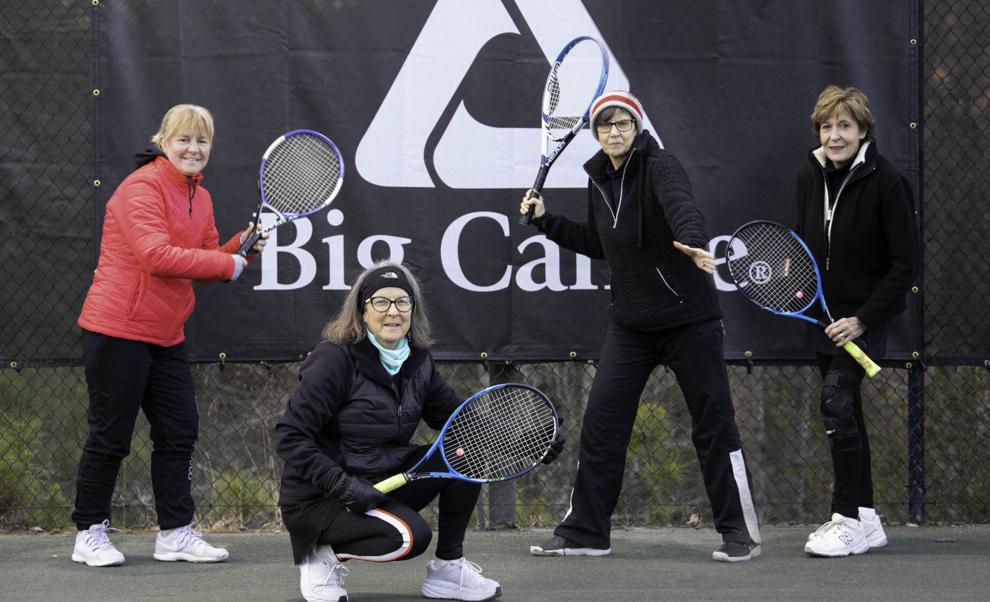 Ever wonder why there are cars lined up in the Racquet Club and Wellness Center parking lots before 6 a.m.?
There's a group of tennis players aptly called the Extreme Team that likes to get the day started early.
 There's no competition for reserving courts that early in the morning, so that's never a problem.
In the spring, summer and fall, it's magnificent to watch the sun come up and play in the quiet hours of the morning. In winter, the women are finished playing before others rally, so it's quiet on the indoor tennis courts as well.
This group of tennis-playing friends calls their early morning games "therapeutic tennis." The court is filled with laughter and, occasionally, great tennis.
COVID-19 has not slowed the women down; however, they want to play outdoors to be extra safe during these perilous times. They make the best of it, even in 33-degree temperatures. The four just bundle up and swing, maybe with their teeth chattering. When it's really cold, balls don't bounce as high and this phenomenon offers the group yet another excuse for mediocre play.
This fearsome foursome has a list of other crazy women who will sub when needed. If you're up and at it at 5 a.m., and are looking for something to do, come join the fun. Remember to bring a mug of coffee to keep those juices flowing.