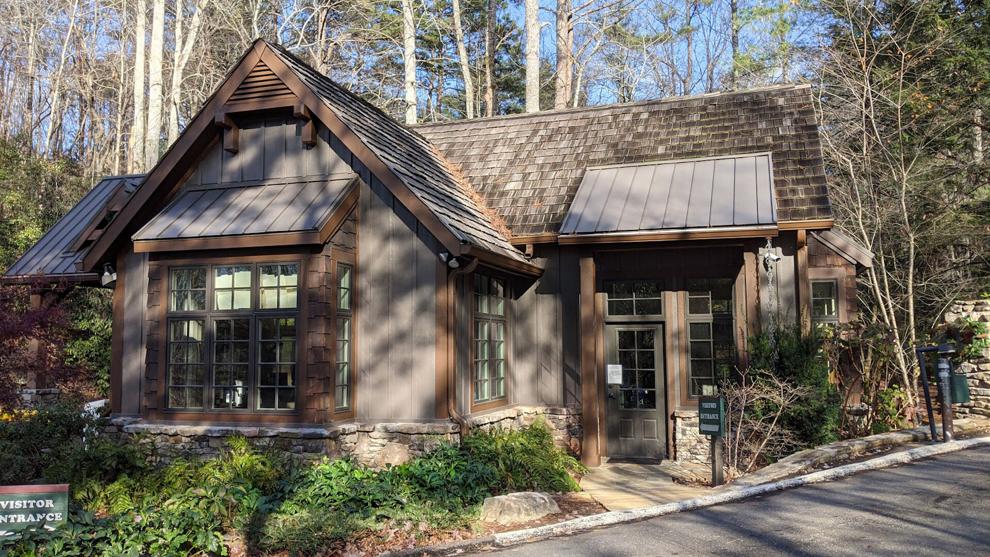 The Public Safety gate staff has not been immune to the COVID-19 pandemic. Several gate attendants succumbed to the virus while others had to be tested and quarantined. Consequently, there is a delay in manning (24/7) the North Gate until adequate personnel have been hired and properly trained.  
                                                       Authorizing guest entry
     A continuing serious issue at the two gates is the failure of property owners to authorize guests' entry prior to arrival.
The gate staff must deny entry when a guest's name is not logged in the dwellingLIVE system. Although property owners may call a guest's name in to Big Canoe Dispatch at 706-268-3376, it's more efficient and accurate for property owners to use their own computer or dwellingLIVE cell phone app to enter a guest's name along with the arrival date.
Property owners may register for dwellingLIVE by emailing maingate@bigcanoepoa.org. A printed guest pass will be assigned to a specific guest, specific vehicle, specific date and to a specific Big Canoe address. A valid driver's license is required for entry.
A printed guest pass is not transferable. It is illegal for a guest to use his assigned pass to allow another car to enter Big Canoe.  
                                                            Contractors and transponders
     If hiring a contractor, be mindful not all contractors have transponders. Contractors may purchase a transponder ($50) that expires annually on Dec. 31. Without a transponder, a contractor must be authorized for entry by the property owner and will receive a one-day printed pass.
Although a contractor may be hired by a property owner to work on a project for a lengthy period, the contractor without a transponder must obtain a printed pass daily.
Contractor hours are restricted Monday through Friday, 7 a.m. to 7 p.m., and Saturday, 7 a.m. to 4:30 p.m. Contractors are not permitted entry on Sundays.
                                                                        Expired transponder
     Property owners will receive an email generated automatically by dwellingLIVE when their transponder is within 30 days of expiration. Property owner transponders have a two-year expiration date to assist Public Safety in updating the dwellingLIVE database with accurate vehicle information.
When notified a transponder is near expiration, email your lot number and/or your 911 address with the transponder number (five digits) to maingate@bigcanoepoa.org. Please allow a few days to receive a reply from Public Safety.
                                                                        Trash gate access
     The trash gate to the dumpster area adjacent to POA Maintenance is scheduled for transponder reader and pass scanner installation. Currently, the trash gate activates when any vehicle approaching the gate is sensed electronically.
After installation of the transponder reader and pass scanner, only Big Canoe property owners, pass holders and tenants will have access to the trash facility. This is to prevent contractors from unauthorized trash dumping.
                                                            Updating permanent guest listings
     To add or delete permanent guests, property owners should email their guests' names along with their lot number and/or 911 address tomaingate@bigcanoepoa.org.
                                                                   Gate arms mechanical operation
     Please approach the entry and exit gates slowly. The transponder on a vehicle's windshield is a Radio Frequency Identification Device (RFID). When the RFID reader receives an electronic signal from the transponder, the gate arm movement becomes a mechanical operation that is much slower than the electronic read. Avoid the temptation to piggyback on the vehicle in front of you. The gate will close after each vehicle passes through the gate.
                                                                        Winter weather
     Be cognizant of winter weather advisories and alert your guests of possible hazardous road conditions inside Big Canoe.