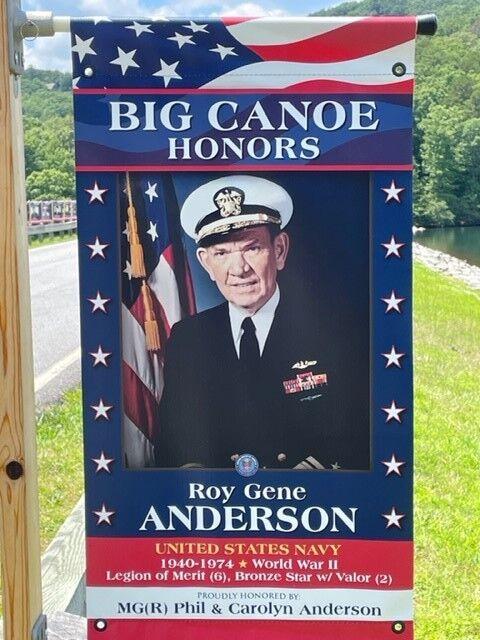 Born December 24, 1915 in Neosho, Missouri my father graduated from Neosho High School and attended Kansas State Teachers College, Pittsburg until he ran out of money due to hard economic times during the depression. He heard about the Naval Academy where they paid, fed and clothed you while attending school. Sounding too good to be true and not fully appreciating what he was about to enter into, he received an appointment to the Naval Academy in 1936 and was commissioned as an ensign June 6, 1940.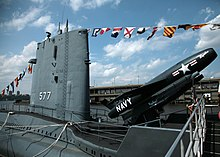 When Japan attacked the United States on December 7, 1941 Ensign Roy Gene "Andy" Anderson found himself on board the USS Minneapolis at sea for gunnery practice, fortunately about eight miles outside Pearl Harbor. Had the ship been at her Pearl Harbor Base that Sunday, there might not be a story for me to tell about my father, who went on to serve the Navy for 34 years. 
While on board the Minneapolis, my dad took part in the Battle of the Coral Sea from May 4-8, 1942 where he received "the Navy Commendation Medal with Combat 'V' for Heroic conduct…as Control Officer, Fifth Battery, while maintaining excellent fire discipline while under attack by Japanese high bombers and torpedo planes of which four were shot down…"
Detached from the USS Minneapolis in November 1942, Andy took some well-deserved leave to return home to marry my mother. Together they honeymooned while he trained at the Submarine School in New London, Connecticut, until March 1943 when my dad reported on board the submarine USS Flying Fish.  While attached to that vessel, he participated in four war patrols in the Pacific. He was later transferred to the submarine USS Kingfish in April 1944 and was aboard for four more war patrols, during which time he won two Bronze Star Medals with Combat "V."  The Kingfish sunk 10,000 tons of enemy shipping while Andy was on board.
After World War II in June, 1945, he reported to the Postgraduate School at Annapolis, and then continued instruction at the California Institute of Technology at Pasadena, which led to a Master's degree in aeronautical engineering. Subsequent duty was in Washington, D.C at the guided missile division of the Bureau of Ordinance; Executive Officer of the submarine USS Cusk; command of the submarine USS Carbonaro; and assignment in the Office of Chief of Naval Operations (CNO) in connection with submarine-launched guided missiles, notably the Regulus Project.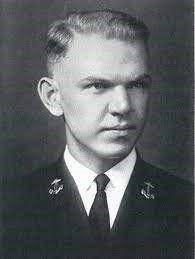 Regulusmissilesubmarines carried a nuclear capable Regulus cruise missile. Between 1955 and 1964, a total of five boats were used to undertake the first submarine-based nuclear deterrent patrols until 1964 when sufficient Polaris ballistic missile submarines became available.
In 1953, Andy became Commander of the guided missile division of submarines. Duty in the special Projects Office of CNO followed before he became chief of staff to the first Polaris submarine squadron. Later he served as NATO Nuclear Planning Officer in the Office of CNO.
The Polaris program, officially created in December 1956, was a three-year effort to develop an underwater-launched, solid-fuel missile system. The first functional Polaris missile was successfully launched from the USS George Washington on July 20, 1960. A few months later on November 15, 1960, the George Washington set to sea with its full complement of 16 armed Polaris missiles.
In 1964, my dad assumed command of the USS Taconic, an amphibious forces flag ship.  Shortly thereafter, he was selected for Rear Admiral and became Commander Amphibious Group Four. Later he served as Commander, Service Force, Atlantic Fleet before his final assignment as Commandant of the Fifth Naval District in Norfolk, Virginia where he retired in September, 1974.
Returning to his home town in Neosho, Missouri, he was a member and elder of the First Presbyterian Church. He was a member and president of the Neosho Rotary Club and was president of Phil Ratliff, Feed and Seed Inc. until his death in 1987.  In retrospect, his was a life well lived in service to the Navy and the nation.