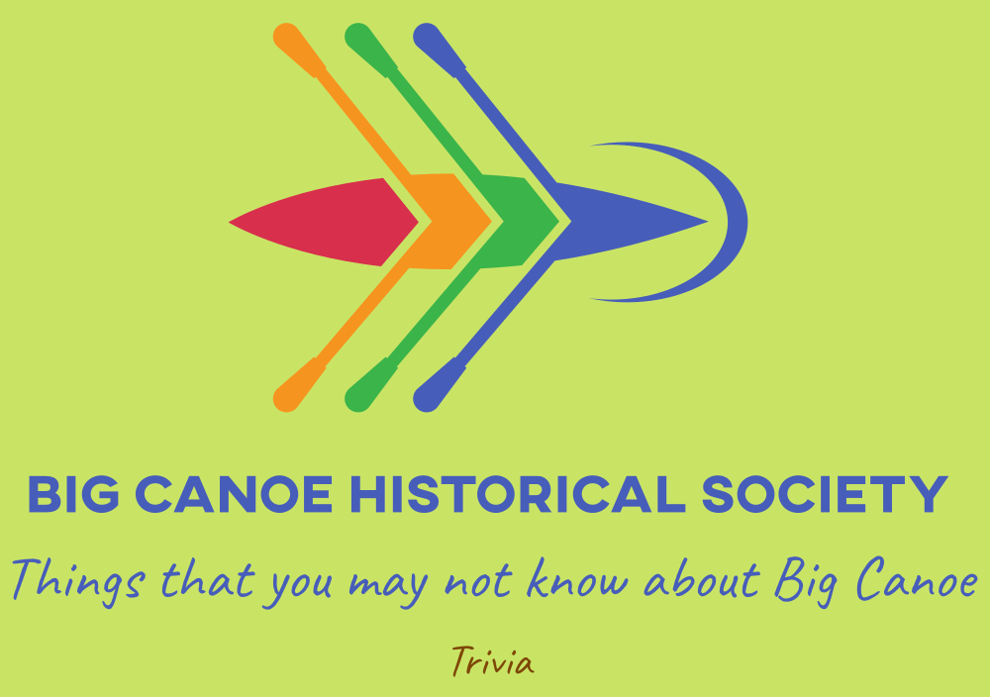 To be honest, I never would have created the Big Canoe Historical Society Facebook group if there had been any significant history written about Big Canoe. It concerned me that there was no organized effort in place to keep the history of our great community easily available and preserved. Charlene Terrell 's book, "Wolfscratch Wilderness," was an extraordinary account of the history preceding the Tom Cousins era, when he was developing Big Canoe. 
It's my goal to provide an online venue for easy access to Big Canoe's history while making sure that it's documented in a place where it can be accessed through an internet search by anyone who has an interest in learning about our community's history now and for all future Big Canoers. 
There were two main reasons why I started the Big Canoe History Society Facebook group: first, to develop resources to learn more about the development of Big Canoe; second—and more personal—it was also a distraction from what was taking place with the Covid-19 pandemic in 2020. 
The BCHS Facebook group allows for dialogues to take place whereas reading an article online or in print does not allow for immediate comments or conversations between people nor does a website unless you create a community forum. This Facebook group allows for people to engage with people positively and in the moment. 
Researching the online Atlanta Journal Constitution archives, historical newspapers, and both the Smoke Signals and the Pickens Progress archives has been extremely time consuming and a lot of work. Although extremely rewarding, it hasn't been an easy task documenting Big Canoe's history.
Without the BCHS group, Susan Lee Carter, a member, would not have been able to recommend that I meet Paul and Patsy Schmidt who are responsible for much of the early history that I have researched and who also led me to Kathleen Ingram and Toby Jones. I would not have known where to begin if it hadn't been for these wonderful people. 
The articles that I have written for Smoke Signals and Inside the Gates have allowed me to meet and have conversations with people that have helped me discover more about our history. The love for our community and its history have had a positive impact on many people in Big Canoe. 
I'm excited that Smoke Signals wants to document what I've learned about the early years of Big Canoe. It has always been my intent to share the events, trivia, and introduce the people who have had significant impact on our beautiful community. Smoke Signals will provide the permanent solution that I've been looking for with its online digital archives along with the print version. One of the most significant attributes of the internet is allowing people to search and find almost any information written in the world. 
Smoke Signals is an award-winning news source and will provide access to anyone interested in reading about Big Canoe's history. In addition to Smoke Signals, there is a Big Canoe Historical Society YouTube channel which will ensure that the videos will be available for generations to come. To subscribe, go to https://bit.ly/2QWp4Ms   Social media plays an important role too. Social media is here to stay and if utilized appropriately, it provides a great way to communicate with others who have similar interests. 
I'm not a history major nor have I ever had an interest in history before wanting to learn more about Big Canoe. My background in construction and mortgage lending encouraged me to be extremely detailed and inquisitive. Since I moved to Big Canoe in September 2016, I have been searching for ways to give back to the community and I think that I have found my purpose and calling. 
It's my hope that my articles and my posts give a few folks some joy while enlightening others. Stayed tuned for many interesting and not so well-known facts, trivia and information about:
Lake Petit, Disharoon & Lake Sconti
The mountain elevations & who lives on the highest points in BC
What took place before October 1972?
The Treetoppers-there's more to the story
The naming of the streets
Big Canoe record holders 
Do you know when and where the first lots were sold in Big Canoe? That's just a sample; there's much more to come. If you have any stories about history to share, please contact me at 678-761-9414 or email me at jmurphy36967@gmail.com
Thank you for your support!