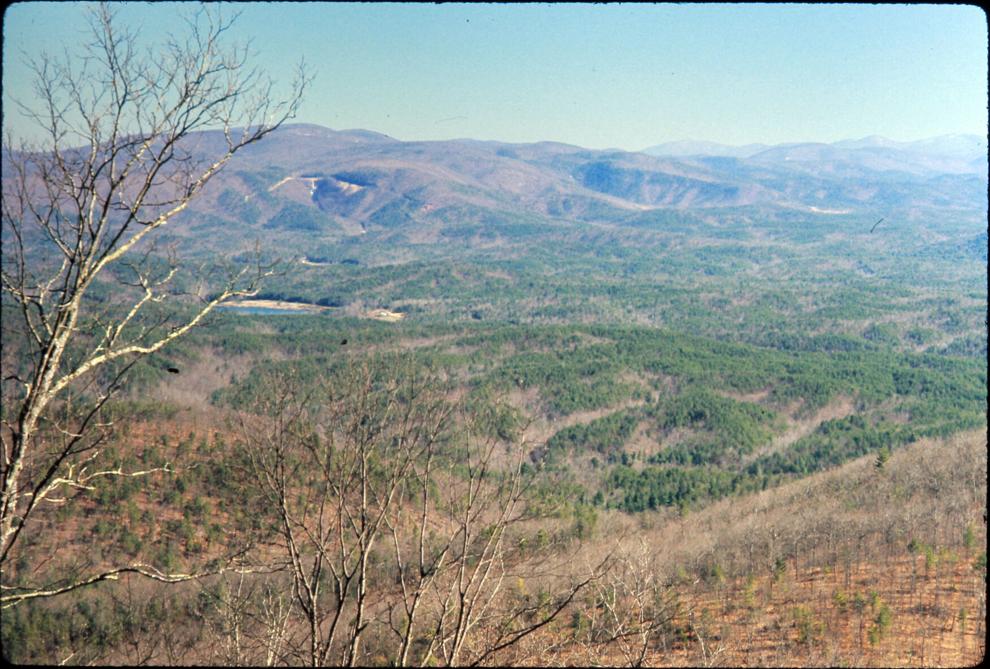 Big Canoe is located on the southwestern flank of Oglethorpe Mountain, which forms the southern terminus of the Blue Ridge Mountains. The Blue Ridge is one of the classic mountain ranges of the world. Its southern part is composed of some of the oldest exposed rock on this planet ranging from 550 million to a billion years old.
 There are seven mountains found inside the gates of Big Canoe. Several of them are named after the early pioneers who settled here: the Sanderlins, the McElroys, the Cox and Disharoon families. Toland Mountain was named after a visitor from the early settlement days found deceased on a steep slope and Wet Mountain, which I have found no data sourcing for its name.
Many folks visiting Big Canoe for the first time are awed by these beautiful mountains especially for those who have never lived near mountains. The questions that most people ask are, "What is the highest point and where is it located?"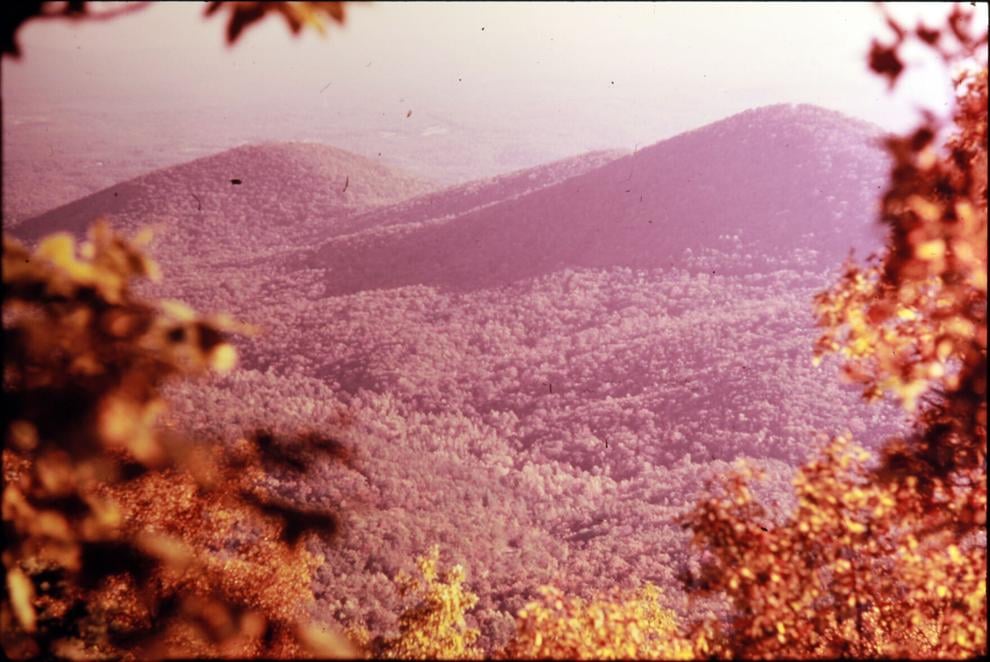 Thanks to Warren Culpepper, a long-time resident of Big Canoe who decided to explore and research the highest points on each mountain in 2020, the answers to those questions are below. Conducting his research with a USGS topo map, a Big Canoe map and then driving Big Canoe to visually verify the information, here's what he discovered—from tallest mountain, highest house, highest point down:
Sanderlin Mountain: 1296 Deer Run Ridge Extension, "Rocky Top," 3,080'
Wet Mountain: 738 Falcon Heights, "Waters Highest Ground," 2,540'
Toland Mountain: 2536 Ridgeview Drive (At the start of the Ridgeview Trail), 2,530'
Disharoon Mountain: 668 Ridgeview Drive, 2,378'
McElroy Mountain: 29 Wood Fern Knoll, "Majestic Mountains," 2,280'
Little McElroy Mountain (Audubon Ridge): 201 Summit Drive West, "Doxey," 2,200'
Cox Mountain: 1145 Cox Mountain Drive, "Hammill," 2,120' 
Other points of reference:
Oglethorpe Mountain, 3,288'
Deer Run Ridge water tank, 3,100'
Toland Mountain water tank, 2,420'
Potts Mountain (across Steve Tate Hwy), 2,020' 
Warren stated, "having had a home in Big Canoe for 28 years, I had driven by all of these homes from time to time. But until today, I had never done them all in one day. It was a beautiful clear day, and with all the leaves down, the views were spectacular. At the conclusion of my drive, I just shook my head and thought, 'Wow!'"
Since the elevations vary so much between the lower and upper ranges in Big Canoe, the seasons vary about two weeks. Thus, the flowering and leafing-out of trees and shrubs are two weeks later on the upper slopes and ridge tops, while fall coloration is earlier. Winter is about three weeks longer on Sanderlin than on Equestrian lots, while spring and summer correspondingly are shorter. (Information taken from, "The Natural History of Big Canoe" written by Dr. Robert Platt in 1974).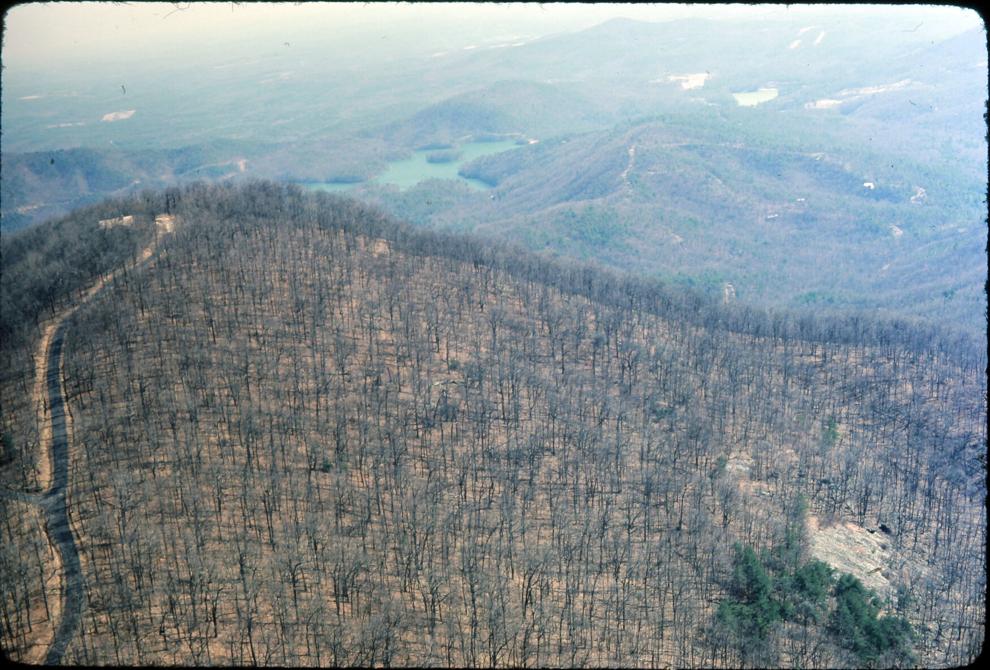 What was the first highest developed lot in the '70s?  Lee Rast shared that in 1976, his parents, Ed and Evelyn Rast owned the house located at 283 S. Sanderlin Mt. Road, which was the highest elevation at the time. His dad was friends with Tom Cousins when Cousins began the development of Big Canoe. According to Lee Rast, his dad told Cousins that he wanted the highest point in the development. Sanderlin Mountain was not laid out at that point. Cousins told Ed Rast that he could secure a hold on the apical lot when it became available, if he would purchase a lower lot, which he could then sell when the mountain opened.  He did just that.
Be sure to join the Big Canoe Historical Society on Facebook to view some great photos and learn more about the history of Big Canoe. If you have any photos or information to share, please contact Jan Murphy at 678-761-9414 or email her at jmurphy36867@gmail.com.