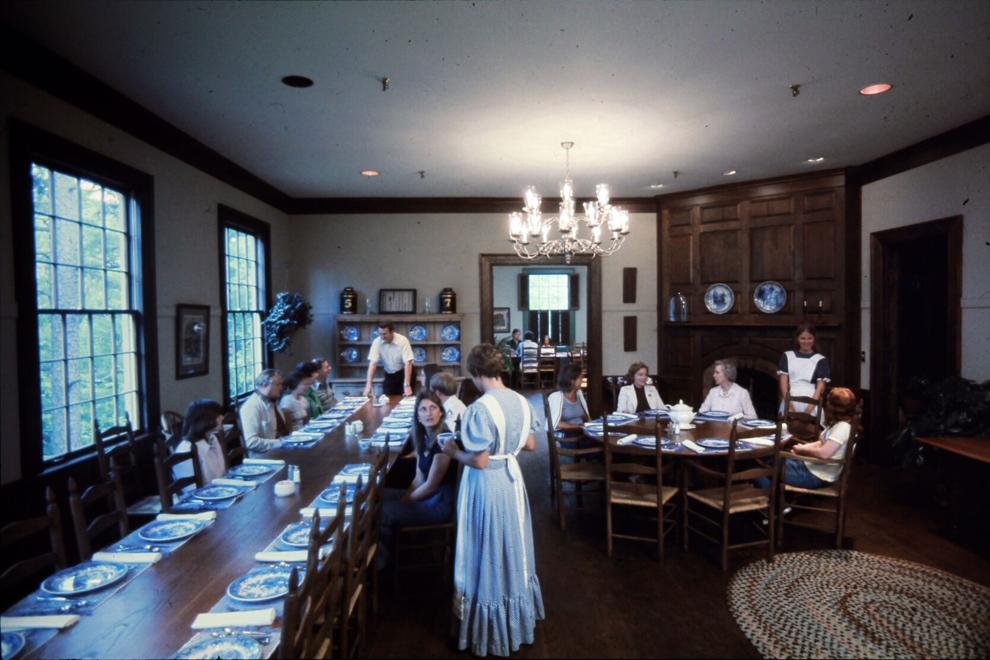 A little bit of everything was going on in Big Canoe in 1972. That was the year when it all began. There were construction workers, cranes, and trucks moving dirt and building one of the most unique communities in North Georgia.
When the developer, Tom Cousins envisioned his second home community, he wanted it to be an unforgettable place where people came for the weekends. For it to be the ideal weekend retreat, there had to be something to do. So swimming, golfing, tennis, trails, lodging, shopping, and good food were not only a necessity in this once isolated place in the North Georgia mountains, but it had to be the ultimate experience to bring people back.
It's hard to imagine but during 1972-73 and into 1974, there was an 110-acre lake and dam being built along with octagonal houses on stilts called Treetoppers, a condominium complex, a swim club with a beach and lake, an 18-hole golf course, a rock slide, tennis courts along with a general store and restaurant. Everything that visitors would need to entertain themselves for a long weekend.
Big Canoe was a remarkably busy place!
The first restaurant located at the top of the ridge in one of the Treetoppers on Buckskull Ridge was where Eunice Johnson's homemade cooking became a mainstay at Big Canoe. Soon the small Treetopper restaurant could not accommodate the crowds.
When the Village Station was built in 1973, a new restaurant was built among the chimneys left from the burned down home owned by the Tate family. It was only appropriate to call the new restaurant The Chimneys. The Chimneys opened for business in 1974.
In my conversations with Toby Jones, Kathleen Ingram, Paul, and Patsy Schmidt, they remember not only the scrumptious food but also on how it was served - family-style dining.  In traditional family-style dining, food is served on platters, and diners serve themselves (just like at home). It was a place where people could meet people and build new friendships. 
In Ingram's words, "Man was that some kinda good cooking those ladies did back in the day.  The fried chicken was just plain delicious, and the chocolate pupping/pie was to die for. Those were the days!"
After the first clubhouse was build in 1977, The Chimneys became a wedding and convention venue. The Chimneys has one of the most beautiful natural settings in North Georgia. Through the years, The Chimneys has been the place for many gatherings including celebrations as well as some 150 dancers showed up at The Chimneys for the big "Disco Party," in 2003.
To see more great images of the early days of Big Canoe, join the Facebook group, Big Canoe Historical Society. We are looking for folks to share their memories, their images, and any interesting trivia with the community. Please contact Jan Murphy at 678-761-9414 or email her at jmurphy@bigcanoeshistoricalsociety.com if you have information to share.
I want to thank Paul and Patsy Schmidt for sharing their Big Canoe experiences of the early days. Kathleen Ingram, the daughter of long-time resident Ken Rice has shared so many memories and experiences along with Toby Jones, a retired 42-year employee of Big Canoe. Without their contributions, I would not be able to write about the history of Big Canoe.