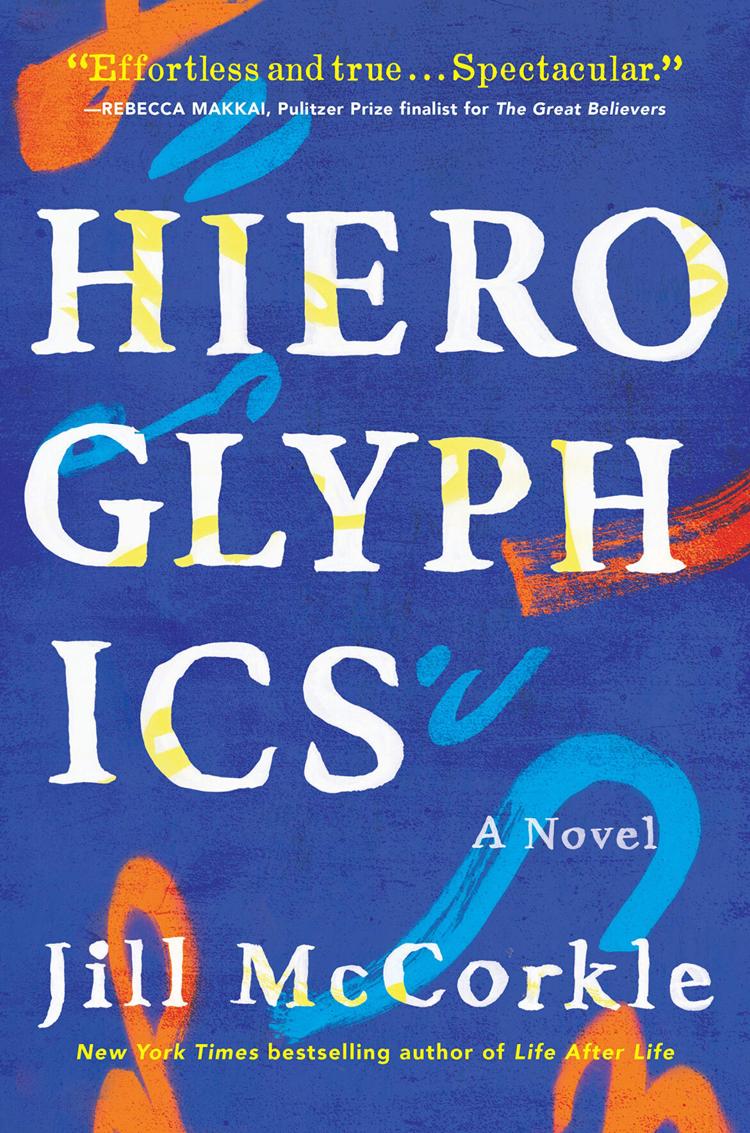 Jill McCorkle's new novel Hieroglyphics is on one level a quiet, modest story about a battered, durable, loving marriage. Lil and Frank Wishart have been together for years, their long marriage first cemented by the fact that each of them had already been deeply wounded by personal bereavement. "When they first met, they had both felt so alone with their grief," readers are told. "There wasn't an internet or therapy sessions about anything. A lot of people didn't even talk about anything emotional."
Even though plenty of people didn't talk about their emotions half a century ago, those feelings still press for examination, and as Hieroglyphics opens, Lil and Frank are finding themselves confronted by feelings, engulfed in memories as they pack up their home outside of Boston and move to retirement in North Carolina. Gradually, in chapters told from alternating points of view, readers learn all about the long and complicated past of Lil and Frank—and about their multi-faceted present, in which Frank's long archeological past is abutting against a present strewn with the reminders his wife is always leaving him. "Her ability to remember the present was completely eclipsed by the past—filled with the minutiae of the past," we're told, "while the present was a trail of notes that resembled a board game, which took them to lunch and then to dinner, to pay a bill, watch a movie, with spurts of television news or a call from one of their kids or the knock of a neighbor he likely did not care to see in between."
Frank's increasing interest in his childhood home stirs a great many of his long-buried memories, and that process is paralleled in the mind of Shelley, the woman currently living in that house and raising her young son. Shelley's own narrative interweaves with that of Frank and Lil, and these narratives mix with other stories from the previous two generations, and from Frank and Lil's daughter Becca, and McCorkle crafts from all these memories a deeply moving story.
The strength of the narrative is based squarely on McCorkle's skill at layering these reflections not only personally but chronologically; readers paying attention will feel like they're living through a kaleidoscope of memories, with the reliability of every section shifting with each point of view. Frank and Lil learn about their parents, the tragedies that strengthened their relationship, and their own pasts, and McCorkle does a virtuoso job of letting each recollection play off the rest.
"Sometimes I feel like my life is all laid out before me: dots connecting, patterns shaped and designed, words naming and classifying me," thinks Lil on moving day, and the whole tapestry of Hieroglyphics unfolds in a complex and confident web of such patterns. McCorkle has written a nuanced and heartbreaking meditation on memory itself; readers will be entranced from the first chapter.
Jeanette Draper is an aspiring novelist living in San Antonio.