NON-FICTION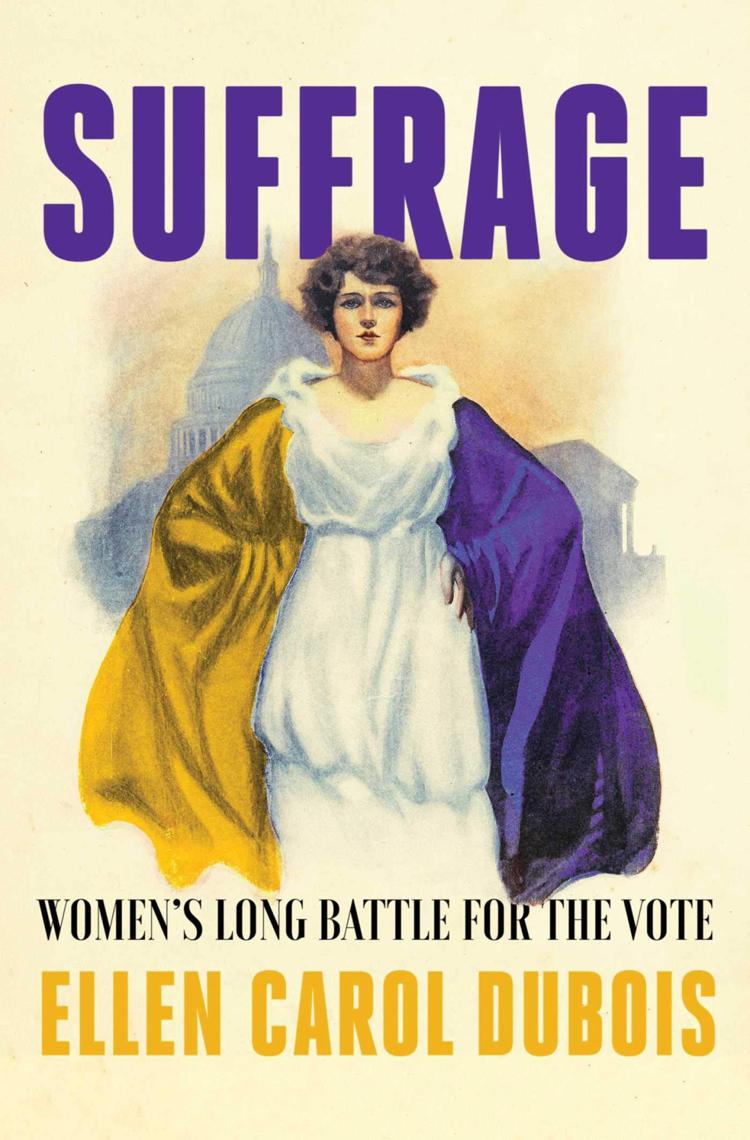 Women seeking the right to vote challenged the long recognized and time-honored place of men as master of the house and government. Of course, that statement is open to challenge, but it stands as an excellent explanation for the great resistance to Women's Suffrage. Although the 19th Amendment made women legally eligible to vote, the status of the Equal Rights Amendment to the U.S. Constitution only underscores that the struggle for equality is not over.
For a more nuanced study of the resistance and the personalities behind the struggle, Ellen Carol DuBois' Suffrage: Women's Long Battle for the Vote is the place to go. DuBois is a distinguished historian whose contributions to the literature include "Feminism and Suffrage: The Emergence of an Independent Women's Movement in America, 1848–1869" and "Harriot Stanton Blatch and the Winning of Woman Suffrage." From Simon & Schuster, 400 pages, February 2020.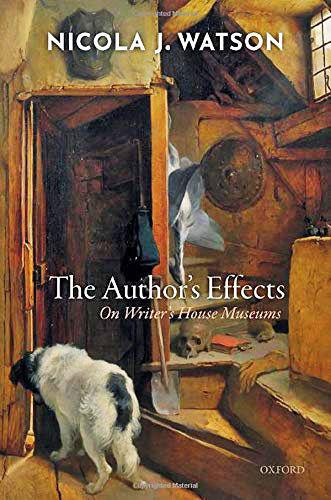 Museums are wonderful places for getting in touch with the past. It is not just an American thing; museums are popular worldwide. I love them, but I admit that if the world lasts long enough, it might be covered with the —unless cemeteries blanket it first. There are museums for every aspect of culture and sub-culture and the homes of famous writers rank high on the list.
The Author's Effects: On Writer's House Museums by Nicola J. Watson says that writers' bodies have been dug up, relocated, memorialized "as their local, national, or supranational status changed." The publisher claims Watson's book is the first book about such places, and I cannot dispute that. But for the curious about how and why those houses morphed into a cultural mainstay, Watson's book holds the promise of unlocking the history of the movement. And for those who cannot make personal visits, Watson digs into more than 100 writers' museums. From Oxford University Press, 352 pages, March 2020.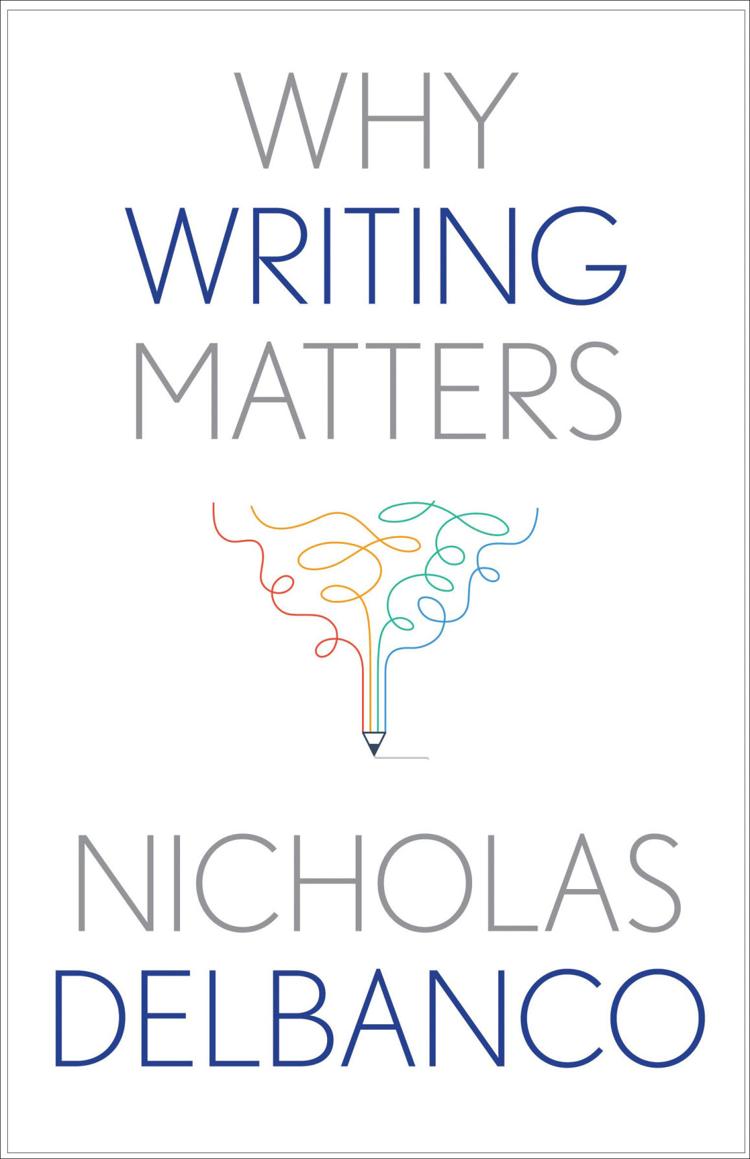 I think it is safe to say that if you are reading these words, you believe that books matter. Interesting word 'matter." It can be used in so many ways, but here it indicates that books are essential and are of consequence. Given that we cannot have books without writing the next book on this month's list is Why Writing Matters. The author, Nicholas Delbanco, is Professor Emeritus of English Language and Literature at the University of Michigan, is the author of 30 books of fiction and nonfiction. He obviously believes writing matters, but in this book, he relies on experience with such writers as James Baldwin, John Gardner, and John Updike to produce a group of thoughtful, analytical essays that mix memoir, literary history and analysis. From Yale University Press, 296 pages in March 2020.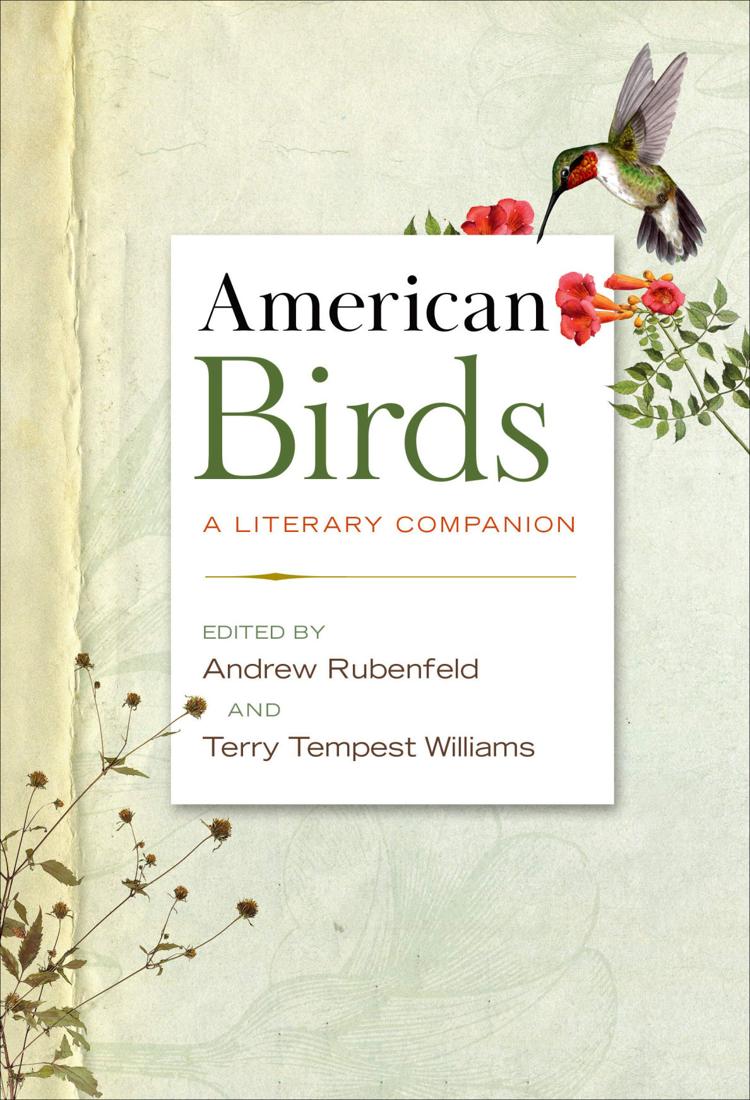 If you are a backyard birder, be sure you see David Akoubian's review of Birder of Berry Lane on these pages. Terry Tempest Williams and Andrew Rubenfeld take a very different tact about birds. They have collected bird-related writings from authors and explorers, poets, and conservationists. Contributions include observations from Lewis and Clark, Theodore Roosevelt, Robert Frost, and Louise Erdrich, and many others. A fantastic collection for bird lovers who also enjoy books about those feathered delights. From Library of America, 270 pages, March 2020.
FICTION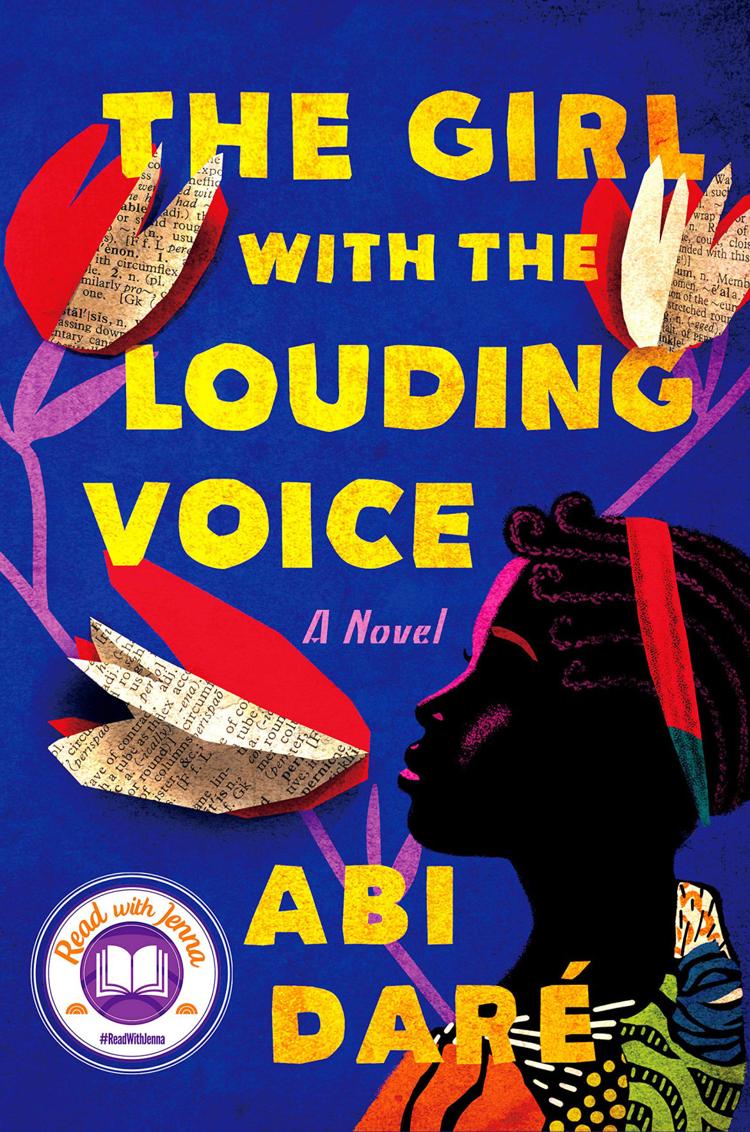 The Girl with the Louding Voice by Abe Daré. In Nigeria, 14-year-old Adunni dreams of getting an education and becoming a teacher. Instead, she is forced into marriage with an older man. In the wake of tragedy, she flees to Lagos, hoping to find her louding voice —she wants her own future— but becomes an indentured servant in an abusive household. The author reminds us that women still are treated as property and abused. But Adunni will not be silenced. She is determined to make her own future. The rhythm of Adunni's voice may be troublesome for a few pages. Abe Daré grew up in Lagos and writes with an authenticity of voice and story. From Dutton, 336 pages, February 2020.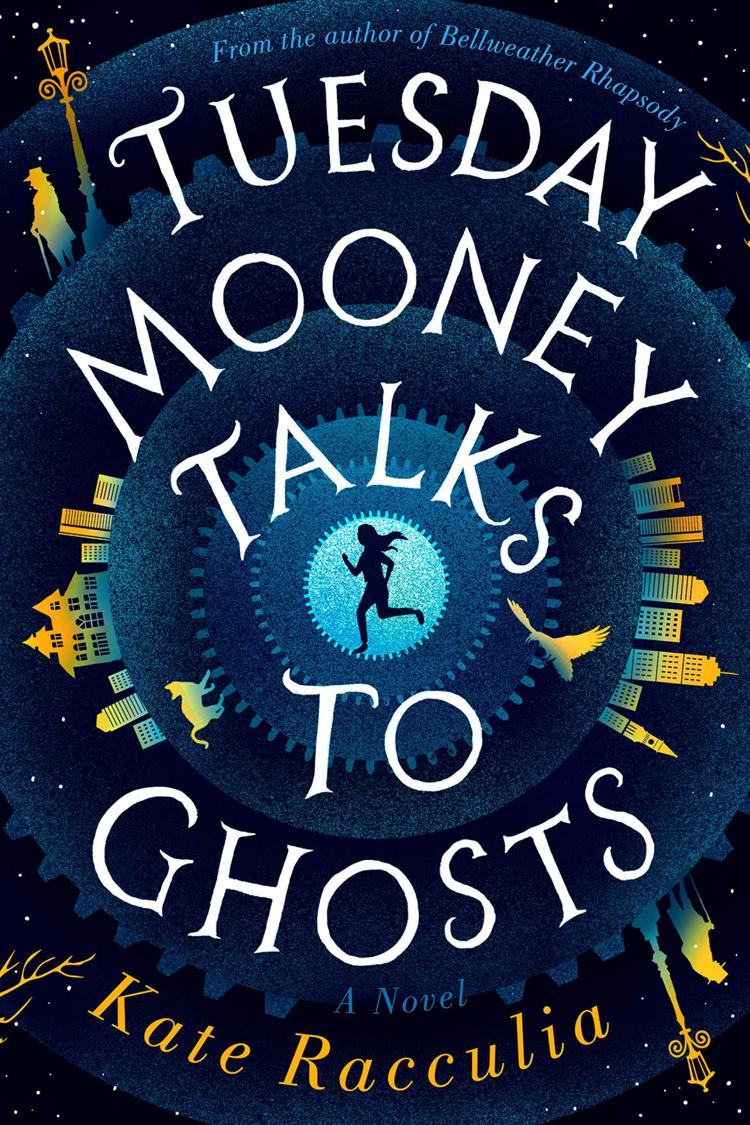 Can the macabre be fun? Well, obviously some people enjoy being frightened and others just plain like eerie settings. The heroine of Kate Racculia's Tuesday Mooney Talks to Ghosts is fascinated with the dark side. That could be a natural result of growing up in Salem, Massachusetts, where the witch lore fascinated her. Now living in Boston, she gets involved in an elaborate treasure hunt initiated by the death of macabre thinking billionaire Vincent Pryce. Yes, it is spelled Pryce and the allusion to the star of old horror movies is real. From Houghton Mifflin Harcourt, 368 pages, October 2019.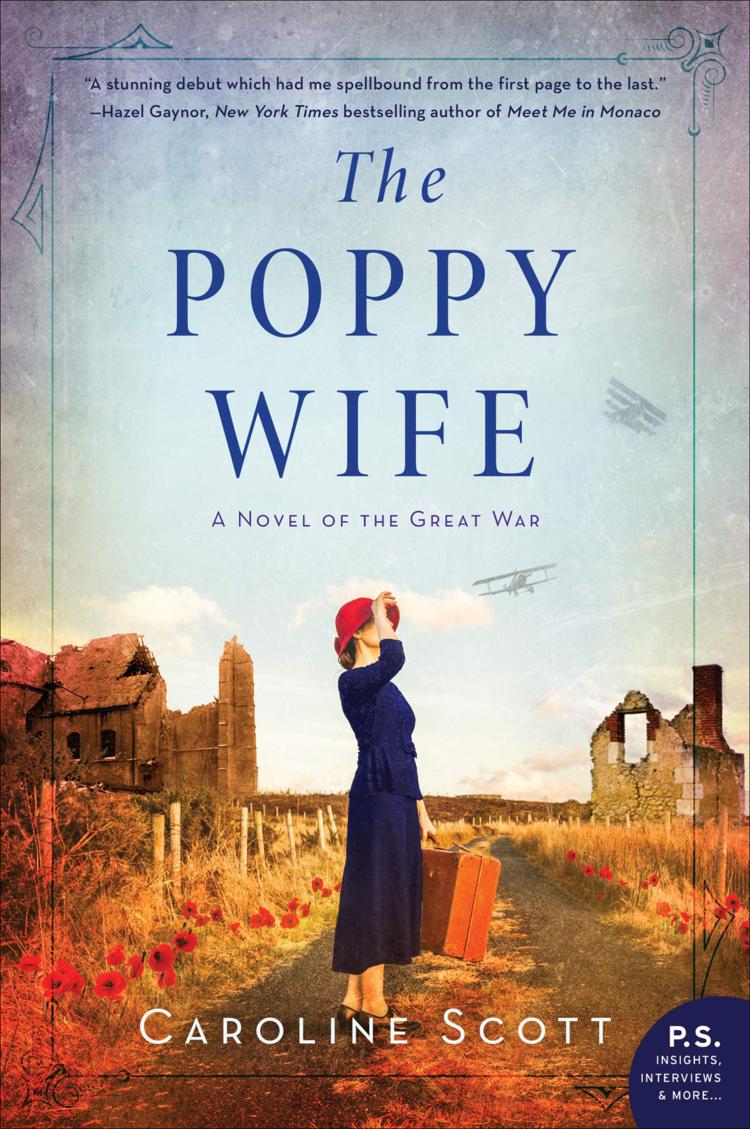 Historical fiction is always better when it is written by someone immersed in the subject matter. The horrors of World War I continue to provide subject matter for authors and readers alike. The number of lives lost in combat, though indescribably terrible, pales in comparison to the number of family members and civilians who died or suffered terribly from the death and destruction around them and the loss of loved ones.
The Poppy Wife by Caroline Scott concerns Edie, a British woman whose husband was among the 8,000 nameless men left on the battlefield of a Western Front conflict. That was in 1917. Four years later, she receives a photograph from her husband's younger brother, who returned to the Western Front to photograph the soldier's graves. Edie goes in search of her husband, and she and the husband's brother draw close to a resolution they are ill-equipped for the life-changing effect of what they find. From William Morrow, 448 pages, November 2019.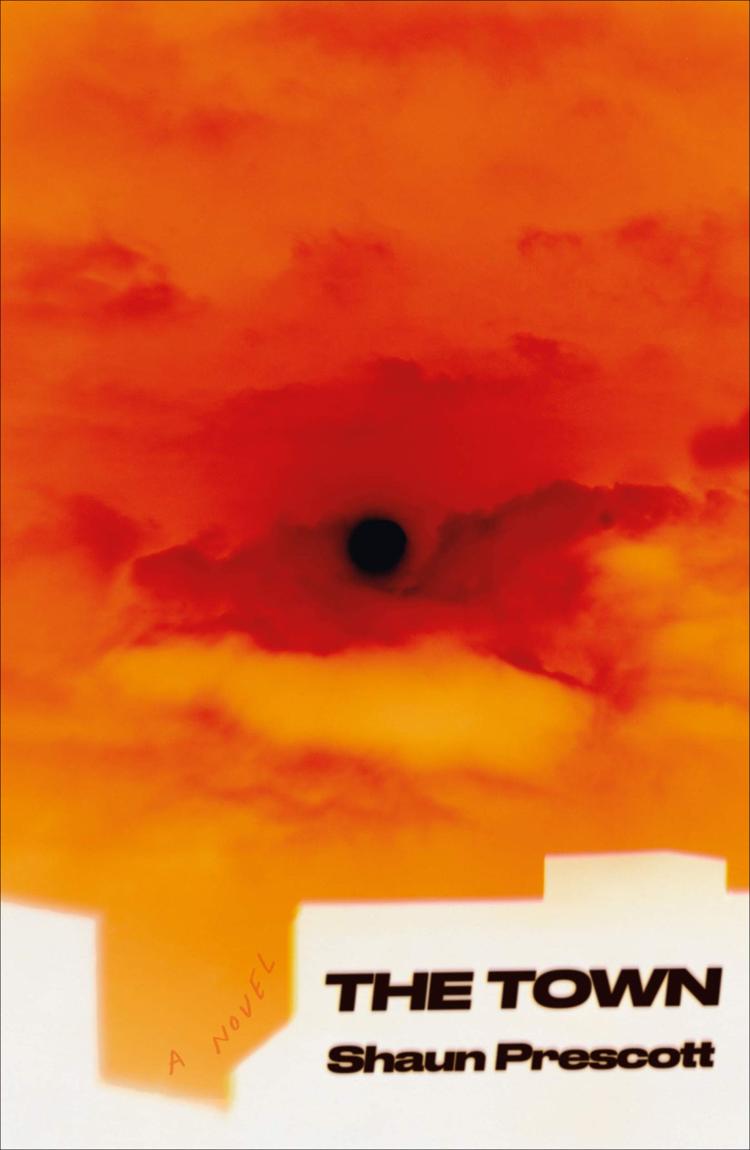 Australia, and the mythical remoteness of its towns and lands beyond its coasts continue to inspire creativeness. Although Shaun Prescott's eerie debut novel, The Town, was released down under in 2017, it is just now becoming known within our shores.
Like in America, small towns are losing their individuality, many are suffering from the economic shifts brought on by technology and global trade. Some are disappearing. In Prescott's' novel, a young writer arrives in a never named town somewhere in the Central West Region of New South Wales. He is there to write a book about the disappearing towns; places where the radio station plays music that no one listens to, fast food places have replaced local eateries, all the businesses are chains, and a bus drives an endless route with no passengers. He finds that the town is disappearing, literally. This thoughtful and nuanced literary work is From Farrar, Straus and Giroux, 256 pages, February 2010.