One of my favorite crime writers was Andrea Camilleri, who died in July of 2019 at age ninety-four. His Inspector Montalbano series, set in Sicily, was the subject of a previous column. Camilleri's books were full of wit, violence, and a deep knowledge of human nature. His death, and the prospect of no more Montalbano mysteries, saddened me
A saving grace of the pandemic is that I've had more time to discover other crime series, including two set in Italy. Antonio Manzini, who writes the Rocco Schiavone series, was Camilleri's student at the National Academy of Dramatic Arts in Rome. "Black Run" introduces Schiavone, who could be Montalbano's younger, more wayward brother. He has the same contempt for his superiors in the police force and tends to ignore the rules. But he goes too far when he almost kills a suspected rapist, resulting in a transfer from his beloved Rome to Aosta, a tiny village in the Italian Alps. Schiavone's also a womanizer, despite his devotion to his wife, Marina. Several chapters in, I almost stopped reading.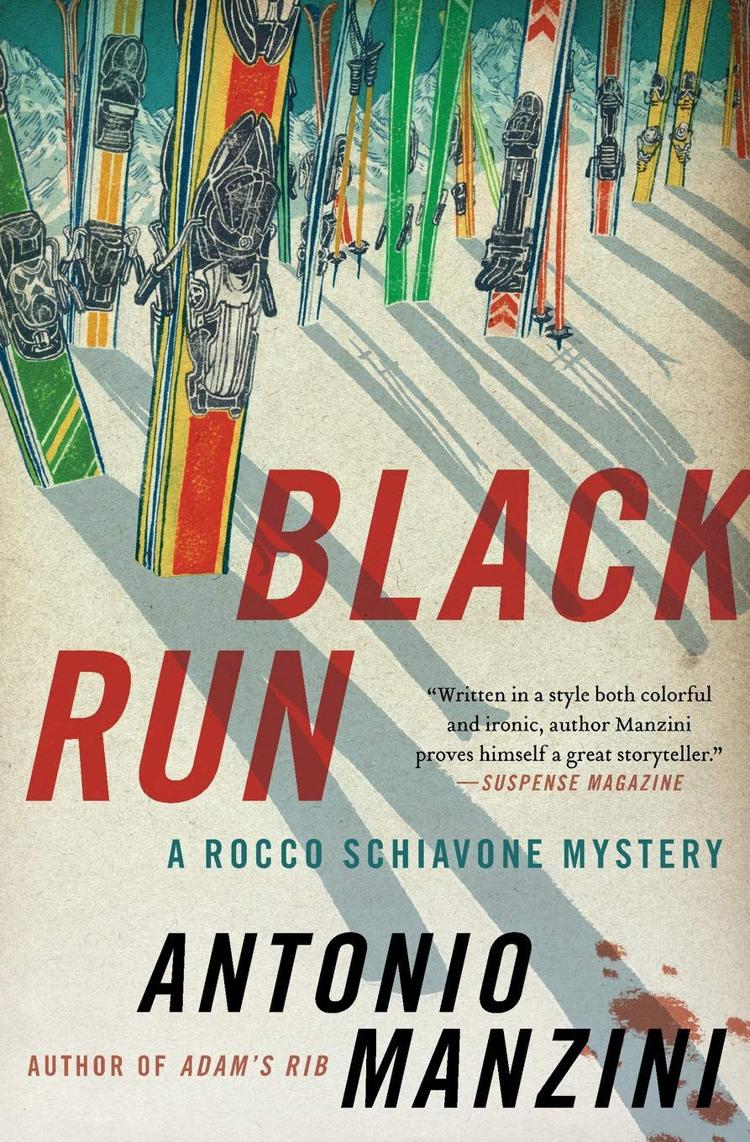 The investigation of a grisly death in what seems to be a snowplow accident pulled me along, however. Everyone in the close-knit village wants it to remain just that—an accident. But Schiavone's ruthless pursuit of justice uncovers a calculating mind behind what happened. And an incident involving a truck full of explosives, weapons, and eighty-seven Sri Lankan refugees began to change my mind about him. By the book's end, which reveals Schiavone and his wife's poignant relationship, I was hooked and downloaded the next two installments.
Donna Leon, an American ex-pat who lived in Italy for thirty years, is the creator of the award-winning Commissario Guido Brunetti series. Unlike Montalbano, Brunetti is a family man, with a fiercely intelligent wife he adores and two teenage children. The moral decay beneath the elegance of his native Venice dismays him, as does the corruption and hypocrisy built into the legal and political bureaucracies that control it. But Brunetti often uses this to his advantage. The ancient city, awash in family secrets, intrigue, and all seven deadly sins, becomes his undercover informant.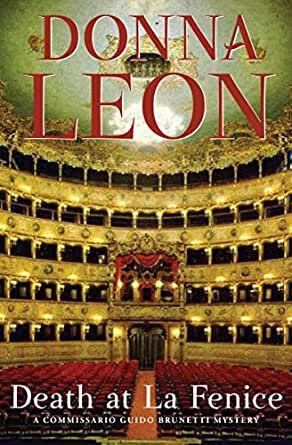 In the first mystery, "Death at La Fenice," a famous German conductor with a reputed Nazi past dies of cyanide poisoning. There's no lack of suspects: his beautiful, much younger wife, various musicians whose careers he ruined, and a faded soprano he seduced and abandoned. Brunetti doggedly pursues them all, letting the reader share his close observations of them, as if they were art or artifacts carefully preserved in Venice's many museums. His vain, pompous superior, Vice-Questore Patta,  provides a comedic escape from the depths of misery and evil that Brunetti encounters in his work. So does the ever-stylish, all-knowing Signorina Elettra, who appears a few books later in the series. Leon's writing is more deliberate and slower paced than many of her contemporaries, allowing for character development. For the reader, it's time well-spent.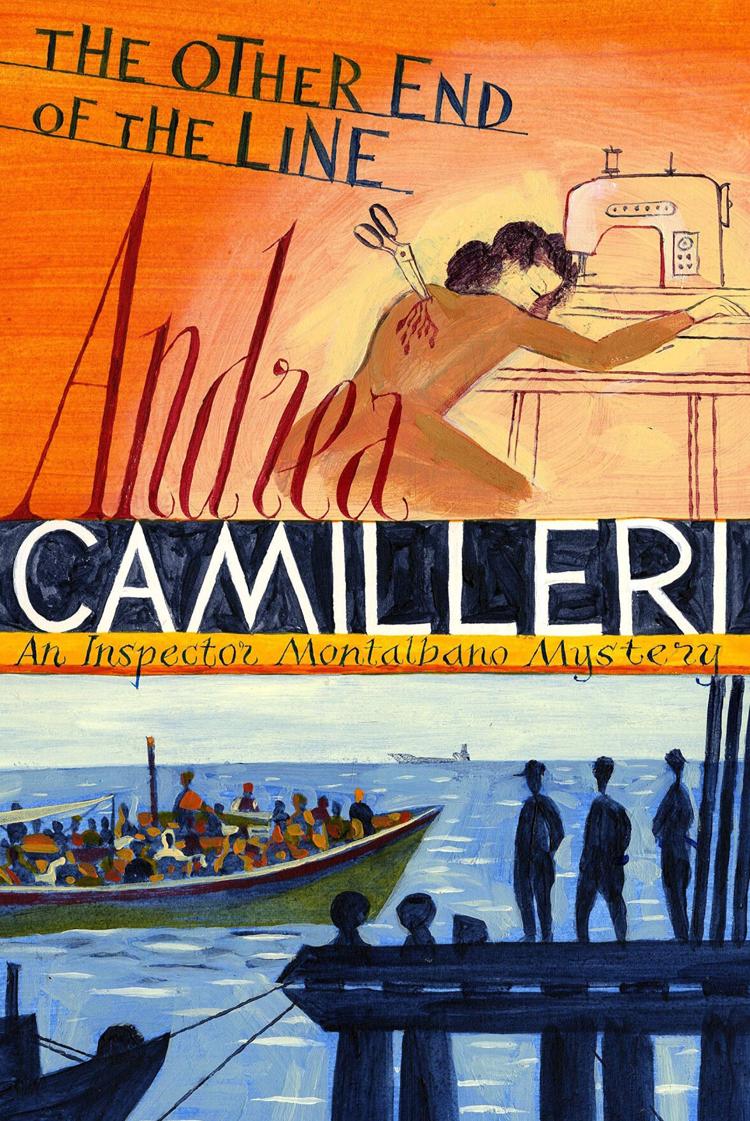 After enjoying three other books in Leon's series, I discovered that Steven Sartorelli had translated more of Camilleri's mysteries. I highly recommend "The Other End of the Line." It offers Montalbano at his best, meaning he is brilliant, churlish, profound, thoughtless, empathetic, and full of love for wine, women and food. He is still with Livia, his longtime love, albeit a long-distance one. Once again, the overwhelming flood of immigrants into the EU forms the background of this book.
The mystery opens with the Inspector retrieving a teenage migrant's body from the sea near his house, followed by the violent murder of a beautiful Tunisian tailor a few days later. Montalbano must recruit Meriam, the victim's assistant, and Dr. Osman, her former lover, as Arabic translators as he and Fazio, Mimi Augello, and the always charming word-bungler, Catarella, work to rescue the migrants and solve the murder. I was also delighted to see a reference to Rocco Schiavone when Montalbano reads "a few beautiful pages of a novel whose protagonist was a Roman assistant commissioner of police sent among the snows of Aosta." It brought me back full circle in my search for other Italian mysteries.
Camilleri, Manzini, and Leon offer the reader differing settings and perspectives on a country steeped in art, history, cuisine, and politics. All three entertain us with stories of people caught up in violent situations. But they're also able to place those stories in a broader context, a panorama of war-torn countries in the Middle East and Africa that are forcing millions of people to flee to Europe. Their novels exemplify what crime fiction is capable of doing in its focus on the human condition.
Trisha Donovan is retired from law enforcement and writes crime novels as P.L. Doss.