Despite the blazing heat and choking humidity outside, despite the classic dog-days-of-summer feeling of being trapped all day and all night under a soggy, heated blanket, the weeks are slowly filing in, and the autumn book-season is slowly drawing nearer. The season typically brings an increase in so-called "serious" books, usually nonfiction works on weightier subjects than the summer's typical fare of romances and spy thrillers.
That characterization has always been so loose as to be virtually meaningless— nobody has summers off from work anymore, and readers read all kind of books in all kinds of seasons—but in 2020 it's taken on an extra aura of unreality, since readers all over the world, and particularly in the United States, have been dealing all summer with some substantially weighty things: a pandemic raging out of control, businesses shuttering (many forever), and a resulting economic recession that'll be worse than anything most people have seen in their lifetime. It's hard to embrace reading – mindless or otherwise – when you've spent your afternoon waiting in line at a food bank, and it's pretty tough to enjoy a beach read when all your local beaches are closed.
And yet another layer complicates that once-simple picture: thanks to the pandemic, all of New York's major publishing houses have been largely closed since March, with all their various editors and publicists working from home. Publishing schedules have likewise been disrupted: authors don't want to have their new books coming out in the middle of a plague-prompted shutdown when no bookstores are open, no bookstore customers are out and about, no book distributors are shipping product, and no venues are available for the readings and signings and conventions that make up such a large chunk of the working lives of so many authors.
At least one of the results of all that has been simple and predictable: all Spring and Summer, publishers have been postponing the publication-dates of their new releases, pushing off the debut of June and July titles until some date to be determined later, in the hope that distant months would dawn on a better landscape.
As summer ends and autumn comes around, those distant months are suddenly here. The book-industry news reports that most major publishers plan massive fall and winter release-schedules—schedules full of not only the books originally planned for Autumn of 2020 but many of the books that had been planned for the now-barren months of summer.
We'll try to keep track of that glut of upcoming titles in this space, although it's more than any column could cover. And today we'll start small and modest, with a look at a handful of September releases in the history and general nonfiction categories.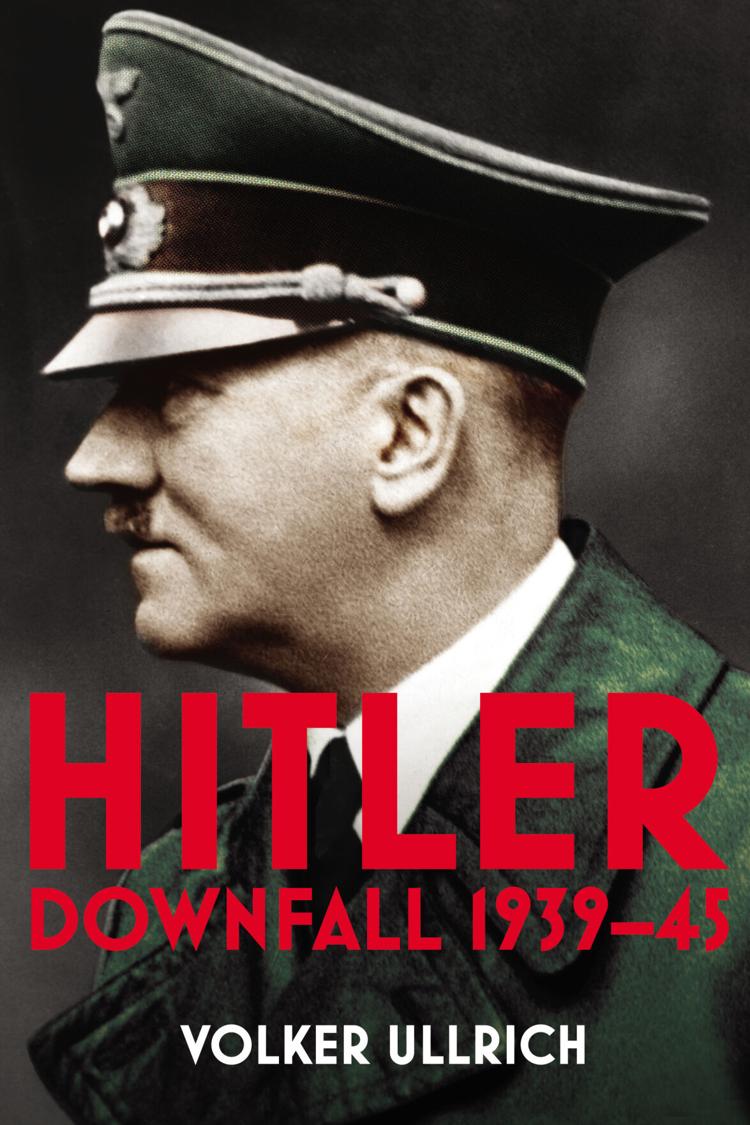 Up first is arguably the weightiest book of the coming season— and maybe of any season: the English-language translation of the second volume of Volker Ullrich's massive two-volume biography of Adolf Hitler. Hitler: Downfall 1939-1945(translated by Jefferson Chase) follows 2006's English-language translation of Hitler: Ascent 1889-1939. That first volume made ripples in the critical world by focusing more closely than earlier Hitler biographies on the man's personality, steering away from easy demonization to concentrate more on complex issues of motivation and psychology. I found this approach intriguing back in 2016, although it also annoyed me a bit, since some people are simply monsters, with no further complications required. It's much trickier for Ullrich to maintain this psychological angle in this second volume, since here all the major world events—social, political, military—Hitler had set in motion come to their various climaxes. All that just naturally takes attention away from the personal details of the man himself. This occasionally causes a tension in the second volume that even Ullrich's smooth eloquence and magnificent research can't quite resolve. Throughout the book, he clearly wants to keep Hitler's warped and stunted psychology front and center, but not only is that difficult to do when that psychology is competing with D-Day and the siege of Stalingrad, it's also questionable to try in the first place. The result is something of a rarity in Hitler biographies: one that's noticeably more interesting in its first half than its second. (Knopf, 848 pgs., $40)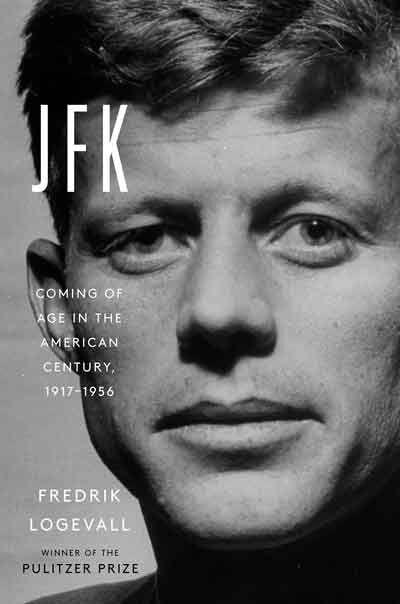 When it comes to new biographies attempting to take a personal, psychological approach to its subject, we can also look at Frederick Logevall's new biography of President Kennedy, JFK: Coming of Age in the American Century – 1917-1956, in which the Pulitzer Prize-winning author seeks to shed the heavy carpet of mythology and folklore that has always covered Kennedy. He seeks to get at the essence of the man in the years of his childhood, youth, and young manhood in peace and war. Logevall's angle here is the parallel the story of JFK's maturing with the story of America's coming into its own in what historians have taken to calling "the American Century." This angle is interesting, but it, too, has built-in problems, mainly that Kennedy was born into staggering wealth and privilege and parlayed that into careers in publishing and then politics that aren't so easily open to most other Americans—and that certainly don't represent the course of the century for 99.9% of the people living in it. But Longevall is a skilled and insightful writer, and in these pages, he's sifted his sources with a very pleasing awareness of all the innumerable JFK biographies that have gone before. This is the first of two volumes, and since the second volume obviously will concentrate on JFK's meteoric political rise and presidency, we'll have to wait and see if Logevall runs into the same kinds of problems Ullrich encountered.  (Random House, 816 pgs., $38.49)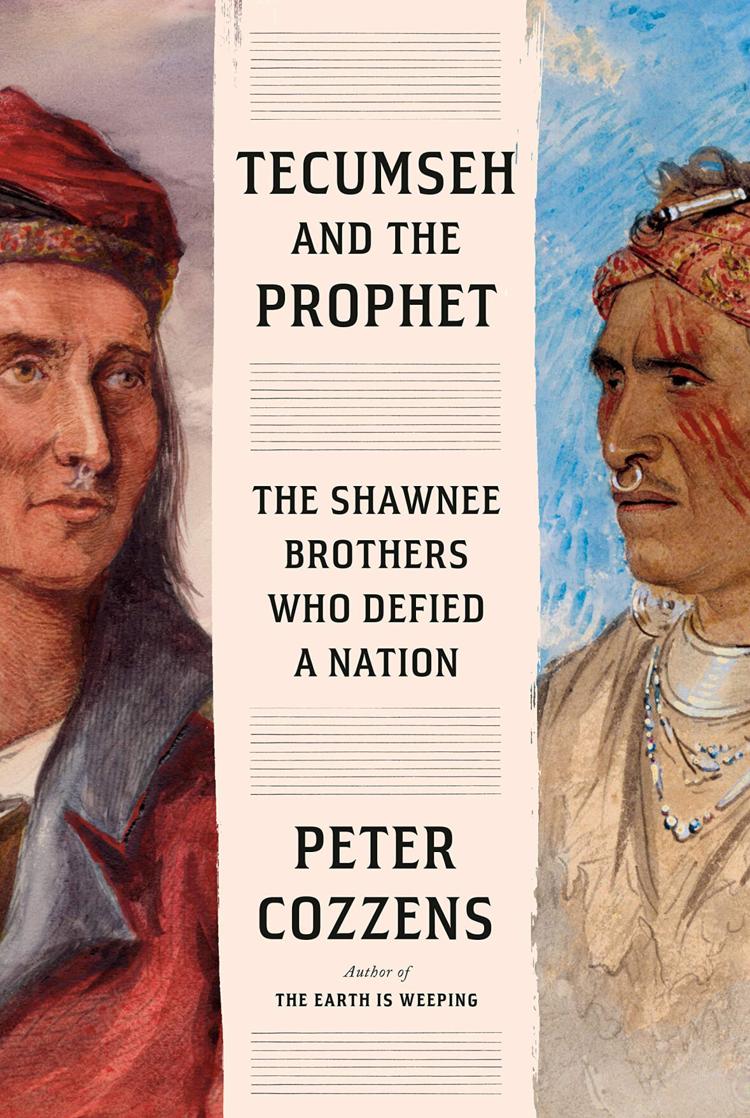 Instead of writing a biography of one person in two volumes, Peter Cozzens follows up his brilliant 2016 history of the US-Indian wars, "The Earth is Weeping," with Tecumseh and the Prophet, a dual biography of both Tecumseh, the legendary Shawnee political and military leader, and his brother, Tenskwatawa, the Prophet of his people. Tecumseh has been the subject of a handful of first-rate biographies, including novelist Allan Eckert's utterly terrific 1992 doorstop "A Sorrow in Our Heart." But his brother has routinely been dismissed as a drunk and a crackpot, a hanger-on to his brother's fame as a leader and statesman, and Cozzens consults a huge variety of seldom-consulted sources to correct this impression. In smooth and fascinating prose, he creates a totally convincing picture of Tenskawata's vital importance, not only to his brother as a kind of psychic counterweight but also to the whole quasi-movement of Shawnee cultural cohesion and inner nationhood, incredibly important elements that were the foundation of all Tecumseh's public endeavors. The result is a fascinating portrait not only of these two brothers—one powerful and charismatic, the other more inward and unknowable—but of their entire era. (Knopf, 560 pgs., $35)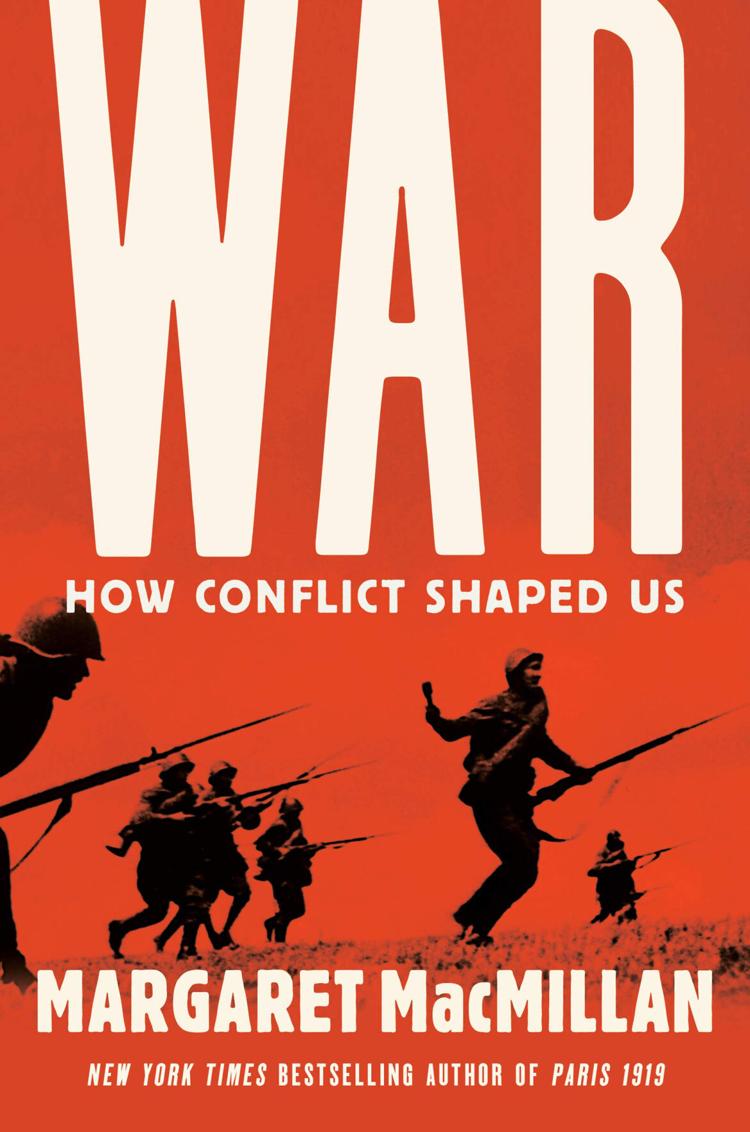 Along these same lines, there are also several intriguing-looking books coming out that deal with history on a broader scale than any even very long biography can do. One of the most somber of these—and the most impressive—is War: How Conflict Shaped Us by one of the English-speaking world's greatest living historians, Oxford professor Margaret MacMillan. In these pages, MacMillan takes on nothing less than the whole sprawling history of warfare, noting from the outset that warfare and civilization have grown up together, identical and conjoined twins. MacMillan doggedly pursues this uncomfortable truth through many ages and many signature conflicts. Many other authors have made general philosophical inquiries into the nature of war, but MacMillan's treatment of these familiar questions is richly informed and challenging. Her earlier work has mostly concentrated on the First World War and the tangled politics of the early years of the 20th century, but War is assured in its reflections on every era and manifestation of warfare over the millennia. (Random House, 336 pgs., $30)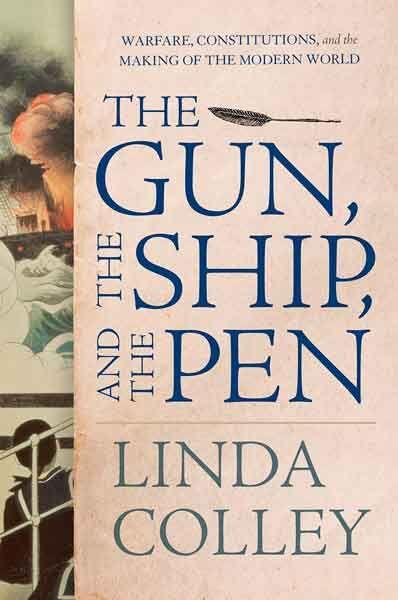 Equally sweeping is Linda Colley's The Gun, the Ship, and the Pen which likewise deals with warfare but follows the subject into broader and more multifaceted areas. Where MacMillan repeatedly points out that warfare and civilization were born and raised together, Colley's main theme is that warfare and written constitutions have likewise often appeared together, particularly in the last 500 years. The range of Colley's book is astounding; she covers not only the major, predictable figures in constitutional history but also often-neglected and intensely interesting lesser-known examples in the complicated history of laws and armies. The old dictum of the pen being mightier than the sword gets a thorough working-out in these pages, and Colley is such a lively and engaged writer that every part of her analysis feels fresh and thought-provoking. (Liveright, 448 pgs., $35)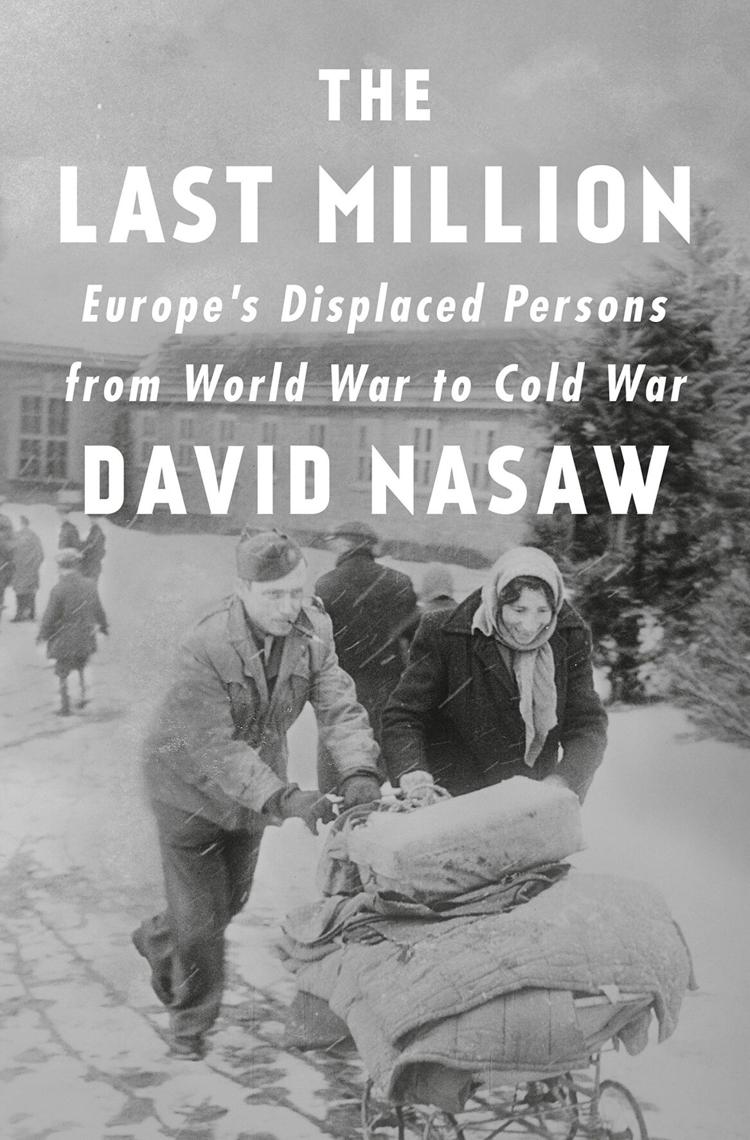 Also thought-provoking is the last of our upcoming history and biography titles this time around, The Last Million: Europe's Displaced Persons from World War to Cold War by David Nasaw. Nasaw has written fantastic, richly detailed biographies of William Randolph Hearst, Andrew Carnegie, and Joseph Kennedy. Here he turns his attention from name-recognition plutocrats to the million-plus ordinary people who were displaced by the Second World War, the so-called "last million" victims of the complete military and social upheavals that convulsed all of Europe in the wake of the Second World War. These were the former prisoners, the former concentration camp inmates, and the many hundreds of thousands of civilian men, women, and children whose homes, and sometimes towns, and sometimes countries had been destroyed by the war. This subject is usually dealt with by WWII historians in a quick afterword, but in these pages, it gets the elaborate, extensively researched attention it's always deserved. Nasaw's skills as a biographer are evident from the start in the way he skillfully zeroes in on the exact moment, the vivid picture, the revealing anecdote in the lives of so many of these poor refugees. Readers of military history are readily familiar with monuments and burial fields, but "The Last Million" reveals the real and unforgettable human cost of the kind of warfare MacMillan and Colley also examine.  (Penguin Press, 672 pgs., $35)
Of course, the coming autumn will feature dozens and dozens of additional new releases in history and biography, and we'll no doubt be talking about many of them in this space in the coming months. But these six are outstanding for their reach, their ambition, and their thoughtfulness. Some were delayed from earlier release dates, and others are hoping for a long-planned and tranquil landing in a calmer buying atmosphere. But all are very much worth your reading time!
Steve Donoghue's book reviews have appeared in the Wall Street Journal, the Washington Post, the Boston Globe, and the Christian Science Monitor.