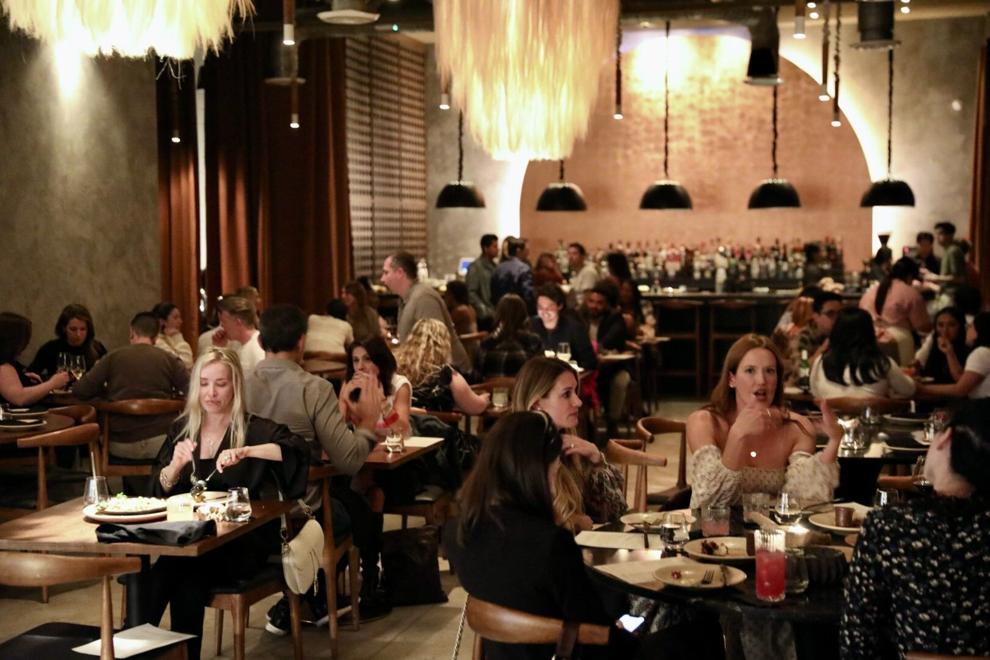 OK, so I added a new item to my palate recently—dried scorpion. Before you judge, hear me out! It happened when I checked out the all-new sexy supper club, Palo Santo on the west side. It, along with dried crickets, was an offering on their agave cart (a wheeled tray of mezcals and tequilas that comes to your table along with explanations of each) so I went for it. But Palo Santo is no gimmick. It's an impressive offering from acclaimed Miami chef Santiago Gomez that's open for dinner in midtown west. Palo Santo means "holy wood" in Spanish and chef Gomez is smoking meats and vegetables and doing some of the most creative cooking I have seen in a long time.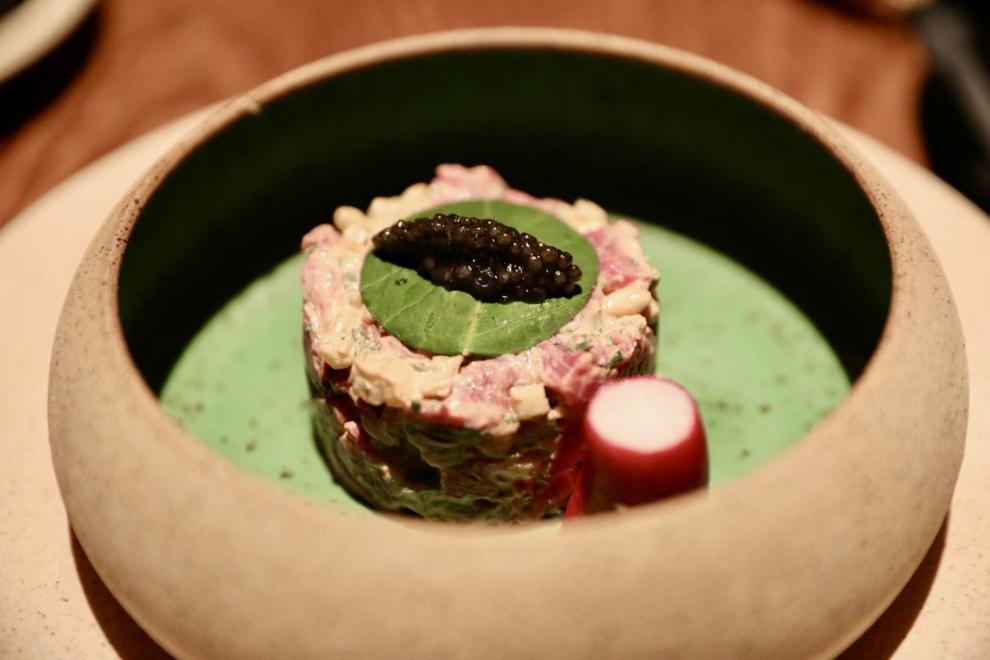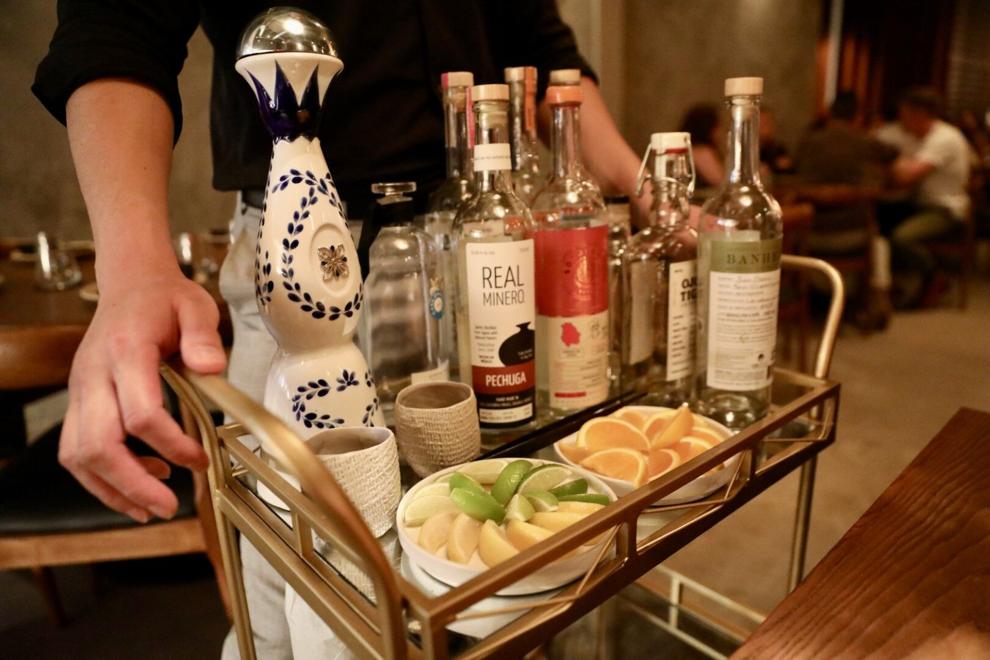 The menu promises a nexus of Mexican, Japanese and Southern flavors, but the best descriptor is simply modern Mexican cuisine using seasonal Georgia produce. The cocktails we tried were outstanding and the dishes were gorgeous—and hearty—and served on incredibly curated ceramics. The wagyu tartare was almost too pretty to eat and served with a beautiful bread covered with eggplant spread. The Las Bravas is an amazing hot potato dish covered in queso espuma that comes in a tall ceramic bowl and is then mixed at the table. The wood-fired branzino came with soft, warm blue corn tortillas and bibb lettuce, watermelon radish and basil so you could assemble your own little fish tacos. For dessert, the chocolate bomb was a 70% cacao masterpiece with a warm fondant center, accompanied by "beet and yogurt ice cream"—a delightfully different sweet and savory accompaniment to the chocolate overload.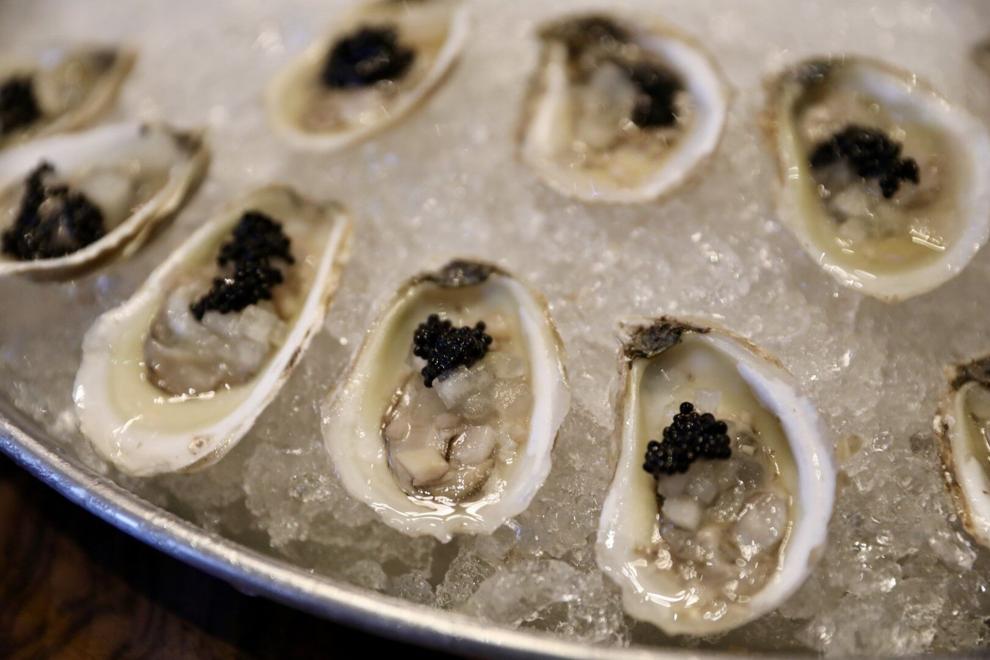 Bowling alleys started it, Dave and Buster's brought it up a notch, Top Golf brought technology into the mix but now the new trend has leveled up again and it's an arms race to come up with the funnest, hippest, most hi-tech way to play, eat and drink top-shelf stuff. They call it "eatertainment" and the newest is now open on the Westside and it's called Your 3rd Spot.            It's tucked away near the Chattahoochee Food Works in a mammoth, high ceiling space that includes 70 types of games … high-tech darts, billiards, cornhole, curling, ping pong, skee-ball, air hockey, and an arcade with vintage video games and pinball machines. Chef Stuart Rogers came from Lyla Lila in midtown and has curated a menu which is lightyears from bowling alley grub.  For the serious foodies like me they have cold water oysters, foie gras cannelloni, sea urchin toast and roasted bone marrow. For the less adventurous fear not: they have slow-smoked pork ribs, beef cheek nachos and yummy flatbreads. But the cuisine and cocktails are all elevated and fantastic. Another incredible advance is the technology. There's even a social app called Match and Connect folks can download meant to match people with others in the building based on their personality and game preferences.  And if you live within a couple of miles, you can purchase a "subscription"—basically become a member and have your own little hipster country club.
            The march of intown gentrification continues with swath after swath of previously unused or blighted areas being repurposed into hip and dazzling new playgrounds. The newest entrant is the new Echo Street West project, a 19-acre reimagining of an area near Mercedes Benz Stadium and the historically Black neighborhood of English Avenue. The redo will soon include a bevy of live-work-play options including retail, office, restaurant and hotel along with multi-family housing and even an artist colony.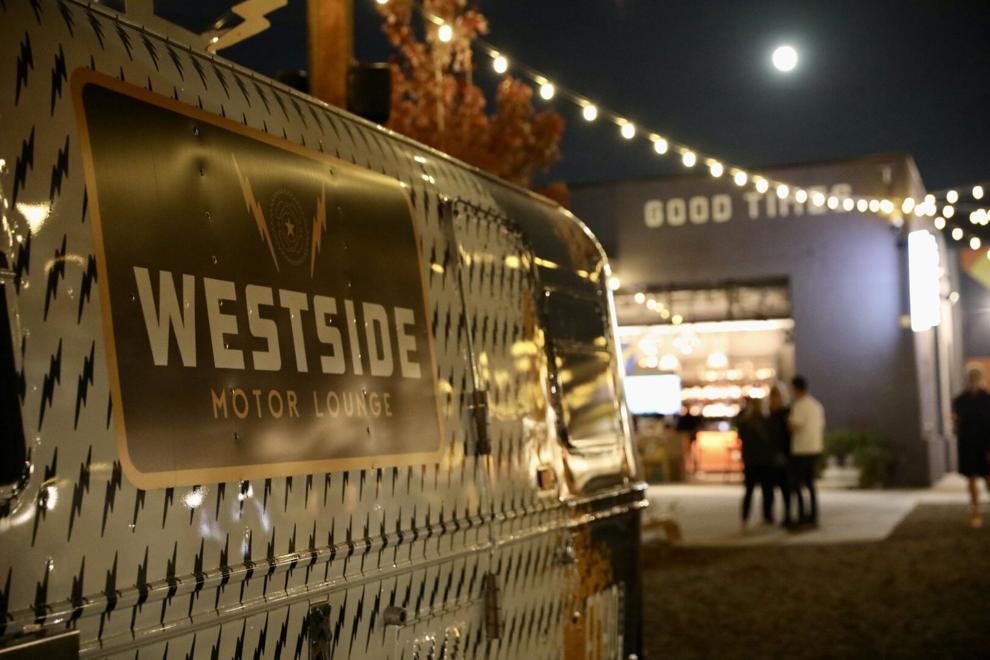 Within the burgeoning new mini-city comes the Westside Motor Lodge, a 3-acre campus that converted three vacant auto repair shops, four shipping containers and even an abandoned 1982 Mercedes Wagon into a restaurant, bar, cocktail lounge, event space, game room, beer garden, shuffleboard courts along with cabanas, fire pits and a food truck.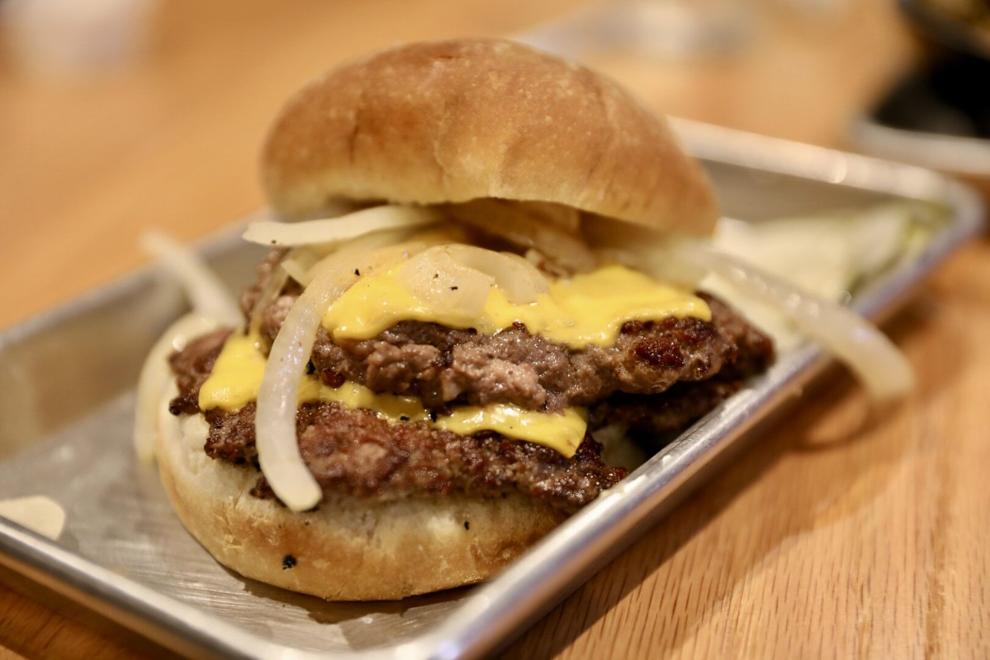 Attitude abounds—it's got that roadside motor lodge feel but also feels high-design with just enough bougie not to be pretentious. Elizabeth Feichter (formerly of Atlanta Food and Wine Festival) and Kelly Campbell of Southern Culinary and Creative (Gather 'round, Epicurean Atlanta) are behind the project so they understand how to put on a show and curate great stuff.                               The restaurant offers up Southern comfort food fare like burgers, meat-and-three plates, hearty bowls and southern veggies like okra and collards. With a talented bar staff, expect craft cocktails that are shaken, stirred and even on draft, loosely named for iconic rock songs. The event and retail space, Idlewild, occupies the other part of the building and features dartboards and lounge areas used for meetings, dart leagues, and pop-up shops. A game room with ping pong, foosball and tabletop shuffleboard adds to the fun. Live music comes off a stage created out of the three remaining shipping containers, with the courtyard beyond the beer garden featuring shuffleboard courts, cabanas and picnic tables, fire pits and Adirondack chairs, and space for a food truck. The ambitiousness of the project is commendable—the indoor/outdoor sprawl of the compound will be in full splendor when the spring warmth returns, but there are plenty of indoor spaces to enjoy at this new retreat.
David Danzig is a lifelong Atlantan omnivore who identifies as "he's hungry." He has contributed to many publications and hosts a weekly segment on 95.5 FM WSB called "Breaking Chews." Email david@bitesnsites.net or follow him on social media at @bitesnsites.