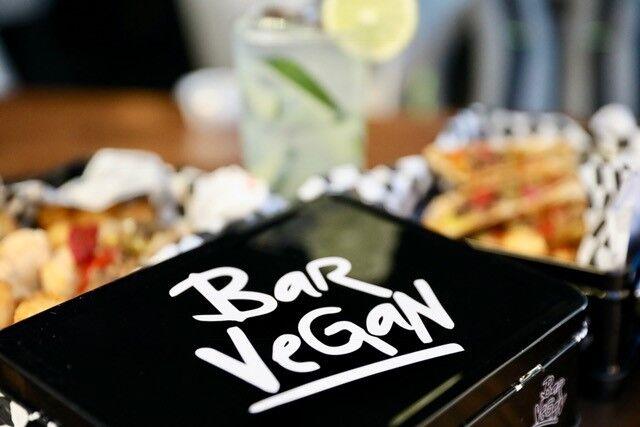 As life continues to return to "normal," hopefully you are venturing out from your bunker and seeking out some much-needed palate expansion. After COVID-19 decimated Atlanta's restaurant scene for the past year, once a non-stop factory of new concepts, the gears of the assembly line have started back up and new concepts are once again coming off the conveyer belt. Here are a few of the new players worth the trek back into the wicked city.
New to Chew
          The Chick-Fil-A cows say, "eat more chicken" and if Passador Brazilian Steakhouse had a mascot it'd surely be a chicken imploring you to "eat more cows!" This new churrascaria offers a salad bar with more than 30 items as a warmup for the cavalcade of meat that is brought to you and served tableside. Flip a small disk at your seat to the green side and prepare for servers to bring you prime cuts of sirloin, filet mignon, rack of lamb, pork sausage, rib eye, shrimp, bacon-wrapped chicken, beef ribs, and more. For the price of one filet mignon at a decent steakhouse, you can gorge on all-you-can-eat salads and meats ($42.50 for dinner, $28.50 for lunch).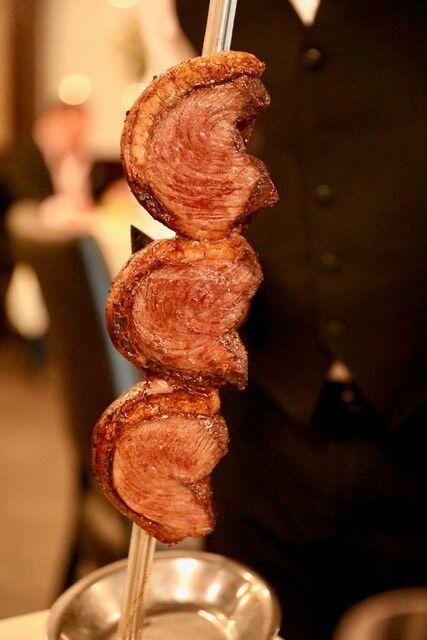 And the meats are all wonderful, juicy and flavorful—like most Brazilian steakhouses they are salted and roasted over a mesquite charcoal flame. The challenge is knowing when to stop.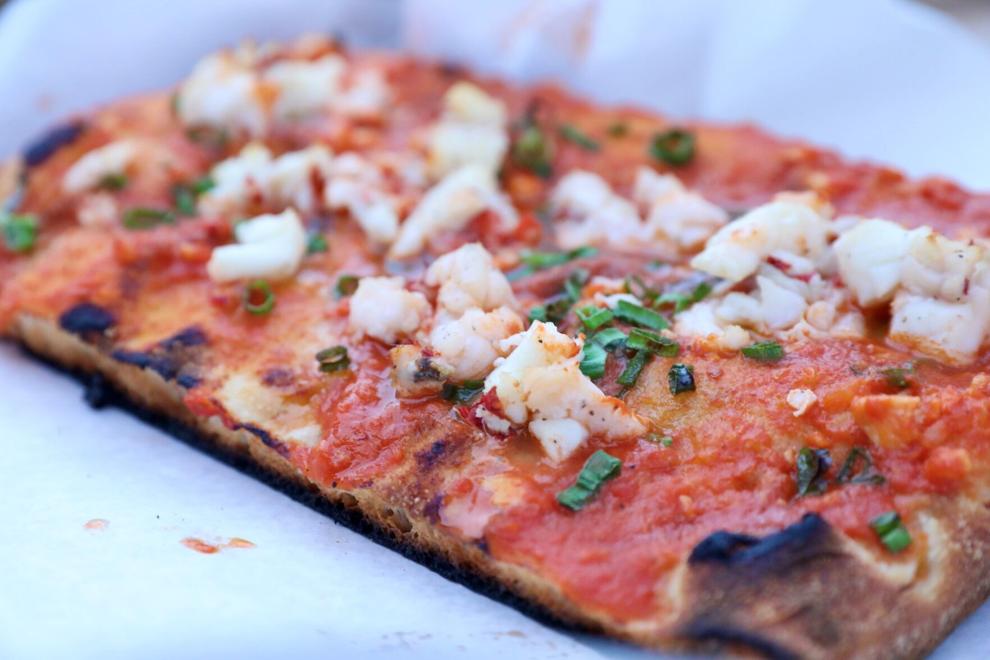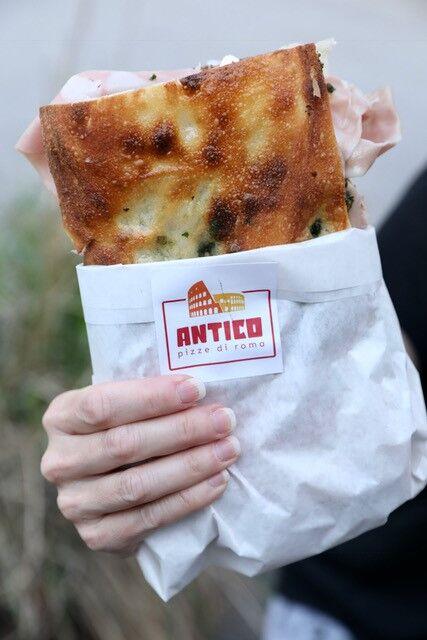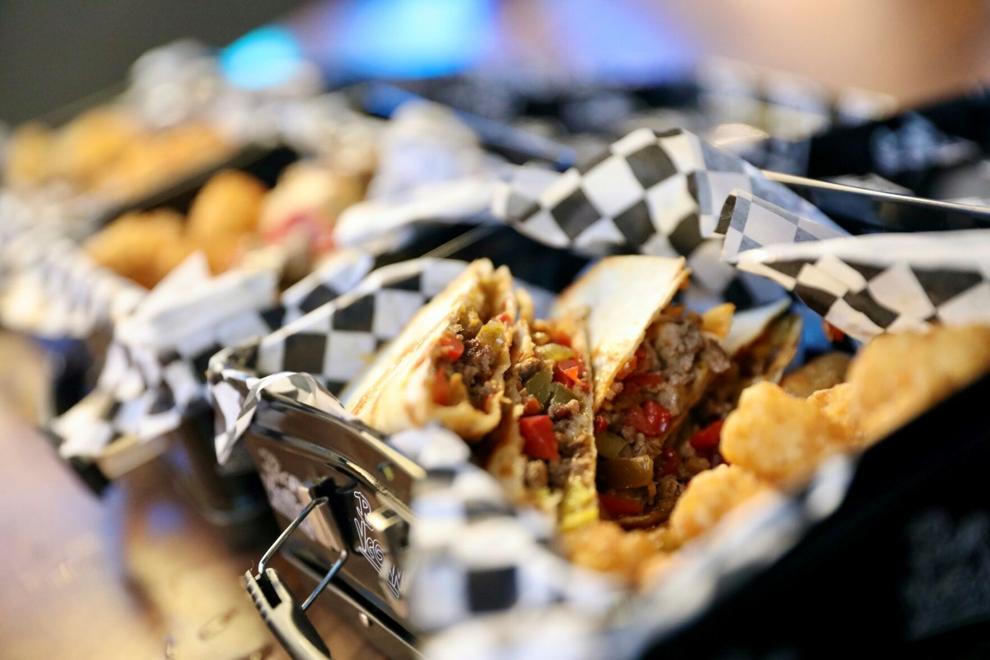 A little over a decade ago an Italian guy named Giovani "Gio" Dipalma opened Antico Pizza in midtown Atlanta, spawning a Neapolitan pizza craze. He brought the ovens over from Naples, air-cargos in the ingredients daily and shipped the special blend of double zero four over in climate-controlled cargo bins. The result: lines around the block and some incidents of people literally scalping pies. Now next door to the original, Gio opens Antico Roma, an "ancient Roman" style pizzas and hot Italian sandwiches. The bread takes three days to make and the pizzas come out crispy and cracker-like with light toppings—I tried the spicy lobster with a pink sauce, garlic chicken with spicy roasted peppers and mortadella and mozzarella cheese. The sandwiches are behemoth rectangles of warm bread with roast beef, turkey and mortadella. Order up through Gio's "ATM" experience: use a touch-screen kiosk, put in your order, pay with your credit card, and when your name is called, a little slot opens for your sandwich or pizza.  
            The sign at the bar says "Vegan But Fun" at Bar Vegan, the latest offering from Pinky Cole of Slutty Vegan fame. Her "fast food" Slutty Vegan restaurants and food truck draw wrap-around-the-block lines for a reason: the food, whether or not you are a vegan, tastes amazing. Now she opens her first sit-down concept, Bar Vegan which inhabits the former Mercury restaurant space on the second floor of the Ponce City Market food hall. The menu is a joint venture with another local chef Derrick Hayes of Big Dave's Cheesesteaks. Philly cheesesteak sandwiches, cheesesteak egg rolls, cheesesteak quesadillas, all absolutely decadent, delicious and true to the traditional version--but not one molecule of meat. And with "Bar" being the first word of the operation, the libations—yes, all drinks also qualify as vegan-only—are the other stars of the show. During the day you can also grab the food (there's actually a take-out counter called Dinkies) and walk to the Beltline for your feast. Either way, whether you are a practicing vegan or not, you should enjoy the flavors and passion of Bar Vegan.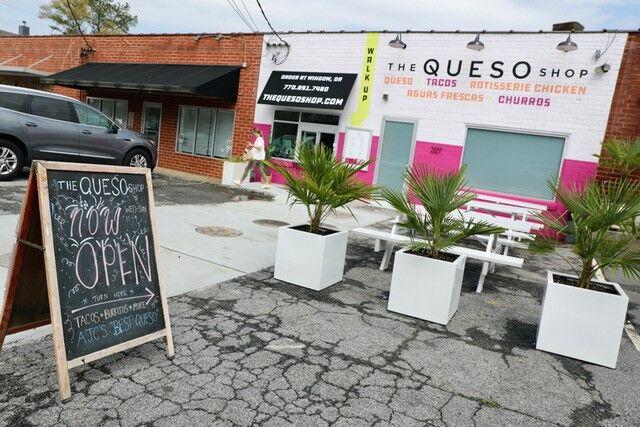 With technology, the adage of "location, location, location" might not be as critical for restaurants; in fact, with cheaper rents restaurant margins might finally pencil out in their favor. Tucked away in Piedmont Heights (you will absolutely need GPS to find),  The Queso Shop operates as a new takeout window with online ordering, delivery and walk-up service in Atlanta's Piedmont Heights neighborhood. Think Tex-Mex basics like creamy queso, tacos, quesadillas, salsas, sides, rotisserie chicken, handmade churros and more. I devoured Carne Asada Tacos; Pork Belly tacos with jack cheese, onion and salsa verde; an incredible Mexican Chopped Salad with chopped kale, avocado, radish, pumpkin seed, cilantro, blackened corn, queso fresco and avocado-lime crema. Pro tip: a Mexican Rotisserie Chicken Family Meal is available daily after 4 p.m., while supplies last.  The beverage menu features a to-go margarita mix and other non-alcoholic beverages. A "secret" menu offers a Surfer's Burrito filled with tots, queso, charro beans, pico, guacamole and crema and Loaded Crispy Tots or Nachos with queso, choice of protein, charro beans, pico, guacamole and crema.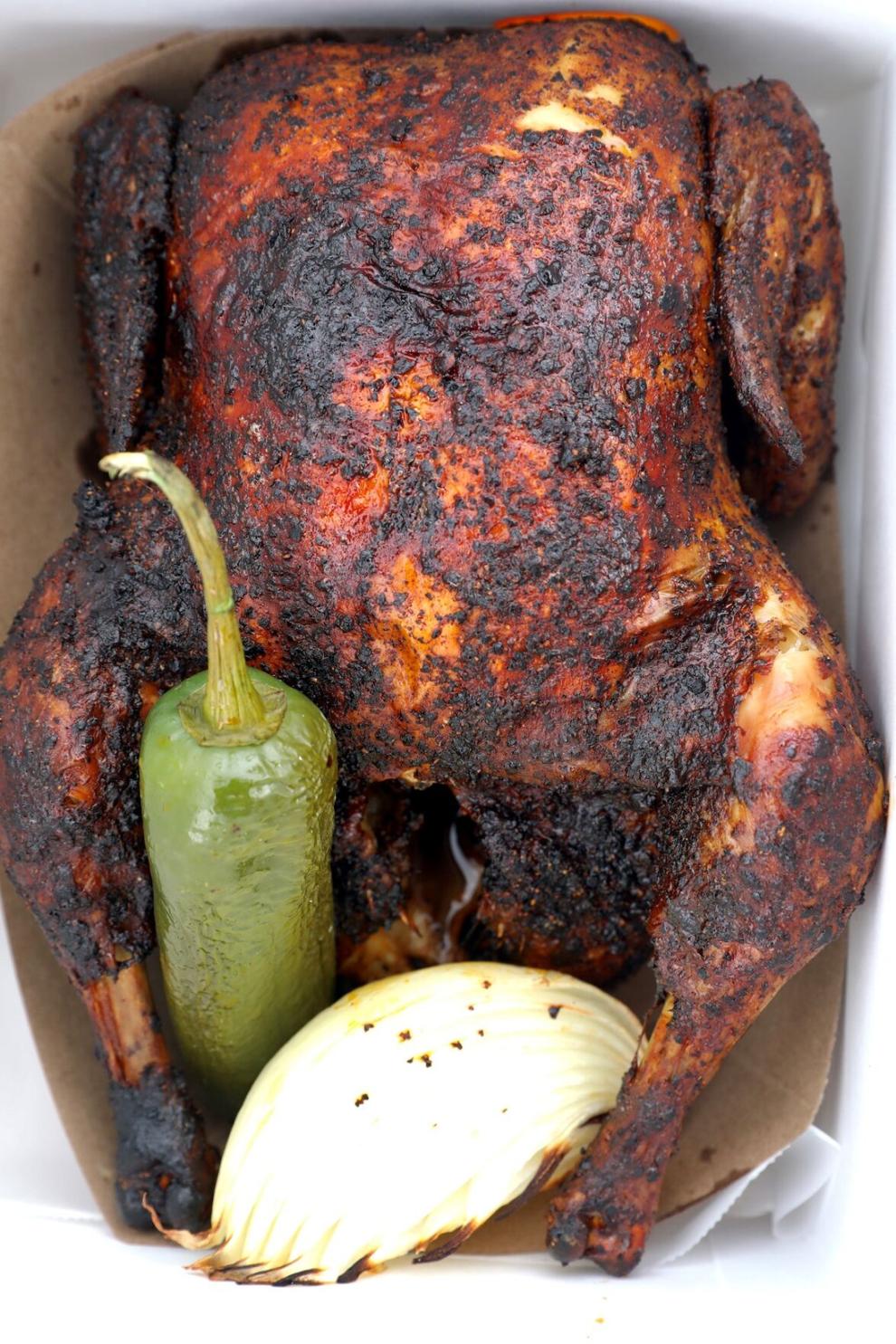 Coming Soon
          One new offering that has me particularly excited is Pho Cue, a flavor collision of Vietnamese with central Texas barbecue set to open in June [Note: the correct pronunciation of "pho" (a Vietnamese soup) is "fuh"—so be careful when saying the name of the restaurant out loud in public!]. The menu will feature an offering of barbecue-based banh mi and pho with protein choices like pulled pork, smoked brisket, or smoked mushrooms. If this is anything like Heirloom Market BBQ (which fuses Korean and Texas BBQ), this should be amazing. 
RIP (Restaurants in Peace)
          Sadly, the hipster cocktail and diner's club, Golden Eagle, closed May 2, a little over three years after it opened on Memorial Drive in Reynoldstown. The Eastside Beltline trail spot opened in 2017 but succumbed to the pandemic challenges. Owner Michael Lennox (Ladybird Grove & Mess Hall) plans to fill the space with another outpost of his West Coast-style cafe Muchacho, later this summer.
David Danzig is a lifelong Atlantan omnivore who identifies as "he's hungry." He has contributed to a number of publications and hosts a weekly segment on 95.5 FM WSB called "Breaking Chews." Email david@bitesnsites.net or follow him on social media at @bitesnsites.