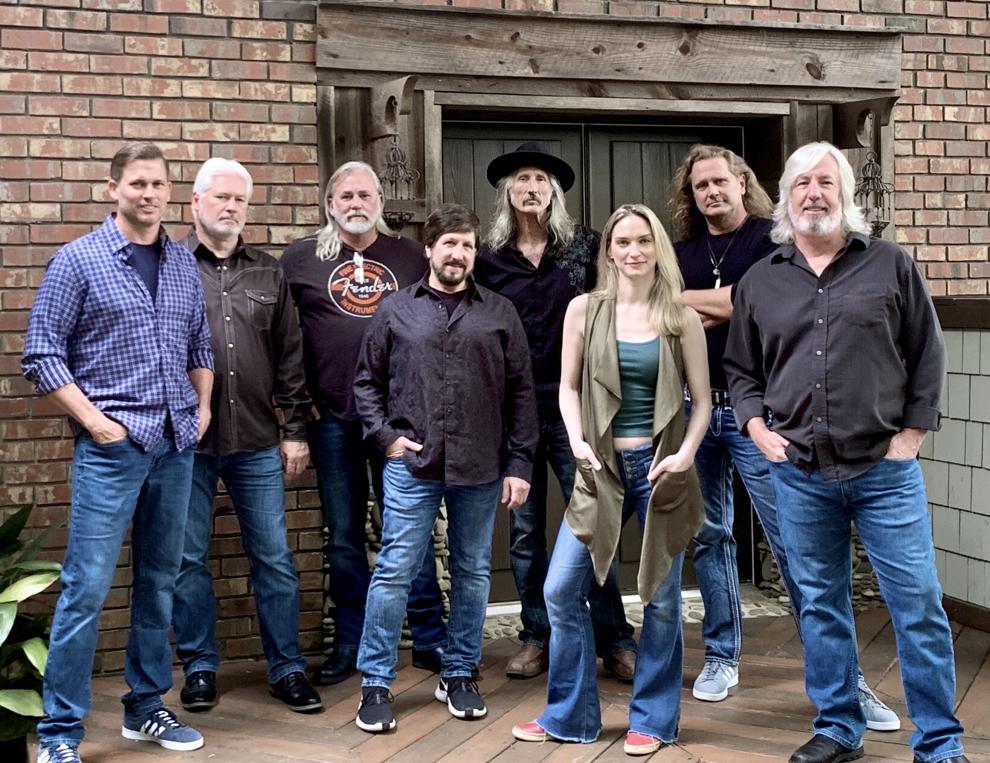 Big Canoe Chapel's Terraces Committee is excited to announce the upcoming reinstatement of summer concerts. The season, while shorter, will feature as many concerts as in the past. We hope that through these concerts, we will bring back not only open-air concerts at the Terraces Amphitheater, but much needed fellowship opportunities and a chance to get to a new normal. Our concerts begin July 17 and will close out Sept. 18.All concerts will be on Saturdays, with a 7 p.m. start. Many of this year's bands were scheduled for last year, and were eager to re-book.
            Our opening two concerts will feature the following bands:
            July 17 – Our grand re-opening weekend concert will feature MainStreet, a Bob Seger tribute band. Acclaimed as replicating his sound and style of haunting ballads and good, old fashioned rock 'n' roll, they immerse audiences in a Bob Seger evening. They feature a seven-member lineup, Ken Eller on drums, Steve Phillips on bass guitar, Tony Helton as lead guitar, with Scott Broome on rhythm guitar and Steve Kelly on acoustic guitar and vocals. Jeff Simmons on saxophone and Jason Sauls on keyboards rounds it out. The evening will feature renditions of favorites like, "Night Moves," "Turn the Page," "Still the Same," "We've got Tonight," "Against the Wind," and "Like a Rock."
            July 31 – For our second concert we bring Brotherhood, an Atlanta based Doobie Brothers tribute band. They feature eight veteran musicians with three guitarists, two drummers, (just like the Doobies) a keyboardist, a percussionist and a female vocalist to our stage. Brotherhood duplicates the Doobie musicianship and sweet vocal harmonies. This bands' musicians are Doobie fans and feel it a privilege to honor 50 years of their iconic sound. The show is full of high energy, hits, and deeper cuts that will take you back and make you "Listen to the Music." Other classics are, "China Grove," "25 to 6 to 4," "Long Train Runnin," "Takin' it to the Streets," "Black Water" and "Minute by Minute." Dancing shoes required!
            Additional concerts include:
- Aug. 21: The Wildflowers – Tom Petty tribute band
- Aug. 28: A1A – Jimmy Buffett tribute band
- Sept. 4: The Wildermen and Madam Radar
- Sept. 18: 120 East Band
            We will offer the following ticket packages and prices: $20 for single ticket purchased by Friday before the concert; $25 per ticket at the ticket booth before each concert; Pick-6 is $100 anytime use and season tickets are $80. Ticket and ticket packages are available online, two Stand-Arounds at Big Canoe Chapel in June and finally by check in the Terraces Box at the Big Canoe postal facility. 
            A food truck will be at concerts, and ordering information will be available on our website the week of each concert. We may have different trucks through the season. As you enjoy each truck, please let members of the committee know on concert day. We look forward to welcoming each through the season.
            We are currently looking for sponsors for each of our concerts. We will also be celebrating one or more of our community charities at each concert with tent presence and mission and program information. As you see the sponsors on our website and banners on concert day, please be sure to thank them and give them your business when in need of services. We are so grateful to our sponsors for their help in making this season possible. You are part of our team!
            Should you have any follow-up questions or concerns, please contact us through our website, www.terracesconcerts.com, or contact Shelby Collins directly at 404-863-2676. During the season, we will have the Concert and Weather Hotline available at 470-273-6767. For GPS address information, the Terraces Amphitheater is located at 1849 Steve Tate Highway in Marble Hill. Welcome back to the music at the Terraces Amphitheater!