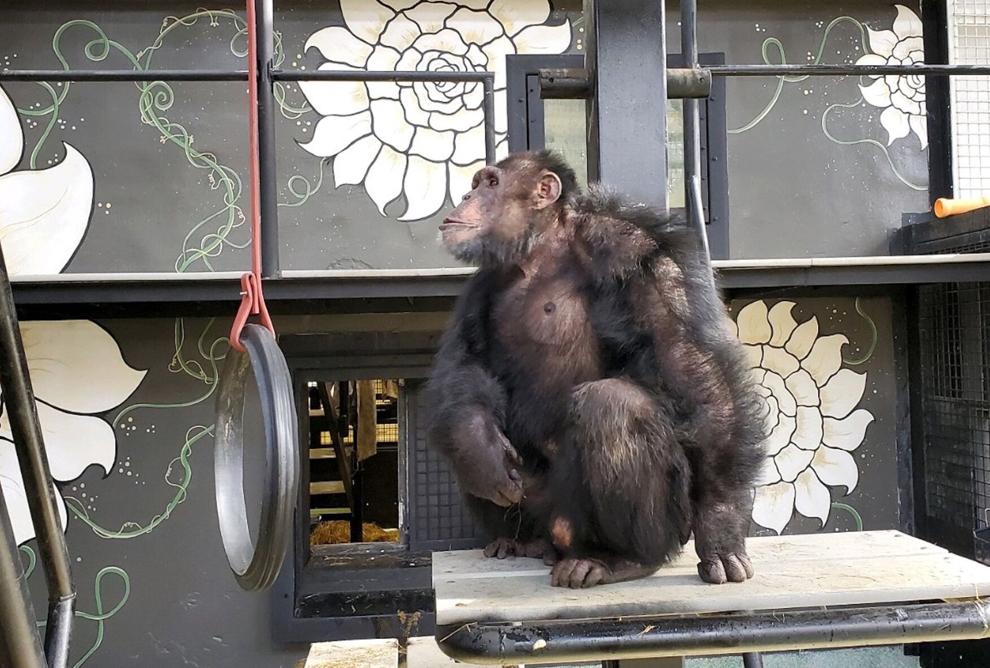 The mountains of North Georgia are home to 77 chimpanzees. Over the next few years, over 100 more will join them.   
            Sept. 14, 2015, marked the effective end of unrestricted invasive research on chimpanzees. All chimps, both wild and captive, were listed as endangered by the Endangered Species Act (ESA). Project Chimps, one of five accredited sanctuaries in the country, began renovating its property in 2016. Soon after, the sanctuary began accepting retired laboratory chimpanzees into the 236-acre forested land in the Blue Ridge Mountains of Morganton, Georgia.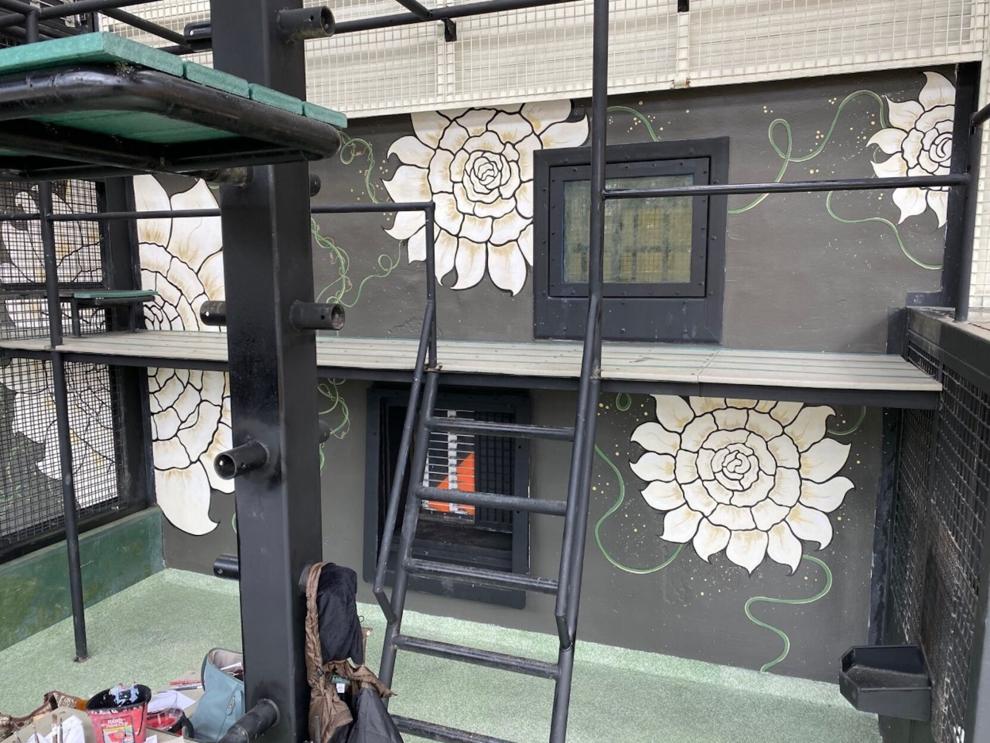 While these chimpanzees have spent their lives aiding in research to benefit humans, they can now retire to an environment focused on their well-being. Jane Goodall, PhD, DBE, Founder of the Jane Goodall Institute and UN Messenger of Peace, known globally for her work with chimpanzees in the wild, gives her approval. "Congratulations to the Project Chimps team and its partners on this historic achievement for chimpanzees. I am 100% in support, and am so glad this dream is coming true."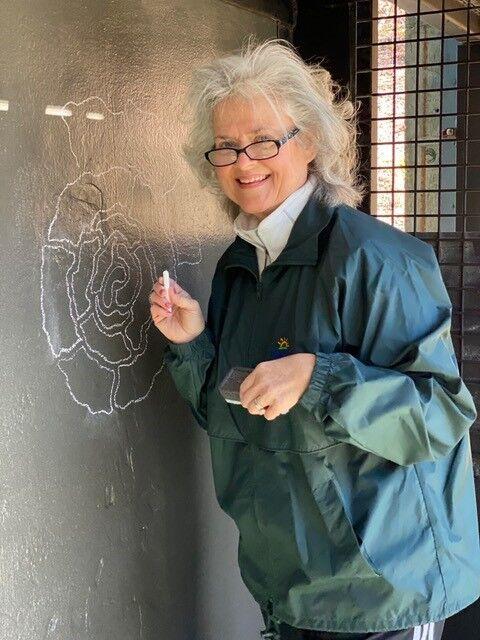 Ali Crumpacker, executive director of Project Chimps, states the sanctuary's primary goal is the welfare of the animals, promoting their health and cultivating development in every sensory area. While Ali has a master's degree in zoological administration, she also has a degree in fine art. "We know that enriching their environment visually is vital to their overall welfare. This is why we called for mural artist proposals and applications. Thus far, we have added seven large-scale murals to the property, and in the future, we will add more," she said.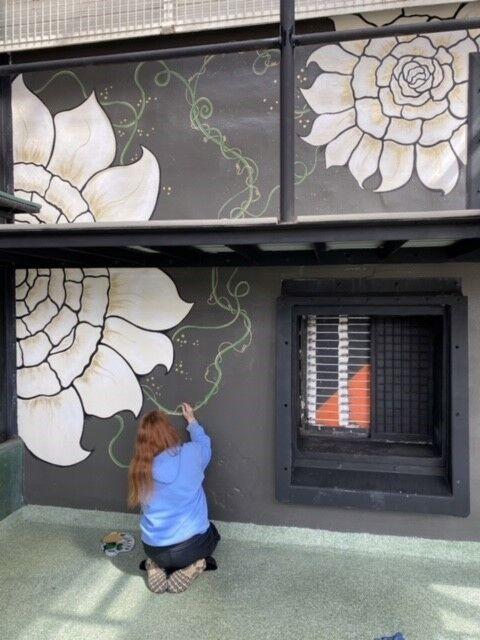 I have been a mural artist most of my life, along with being an empath aiding in the welfare of animals. Their call for artists to design murals for retired chimps felt like someone was yelling my name.
            I put together my design proposal and applied for one of the honorary positions of mural artist. When Ali contacted me to offer a 35'x20' wall to paint, I was ecstatic.
            The sanctuary includes a forested, six-acre habitat where chimpanzees can forage, climb and play with no caging overhead. Surrounding this habitat are five "villas," enclosed sleeping and play areas for the chimps. 
            The porch on my designated villa was large and full of platforms, rungs and ladders. Throughout the five days it took me and a few assisting family members to paint the mural, the chimps visited us often and sat and watched us paint. One chimp in particular, when we spoke to her, would sit, cross her legs, then cross her arms, and stare at us for a few moments listening to our voices. A few chimps would shake their heads in "yes" and "no" motions. I learned those gestures were friendly and meant "hello." The chattering and squeals coming from the habitat throughout the day were welcome sounds to our ears and hearts. 
            When we first started, the chimps would watch us. But over time, as the mural wall came to life, they began to look at the mural. Chimps like patterns I'm told, and my particular design used bold and contrasting colors and defined lines.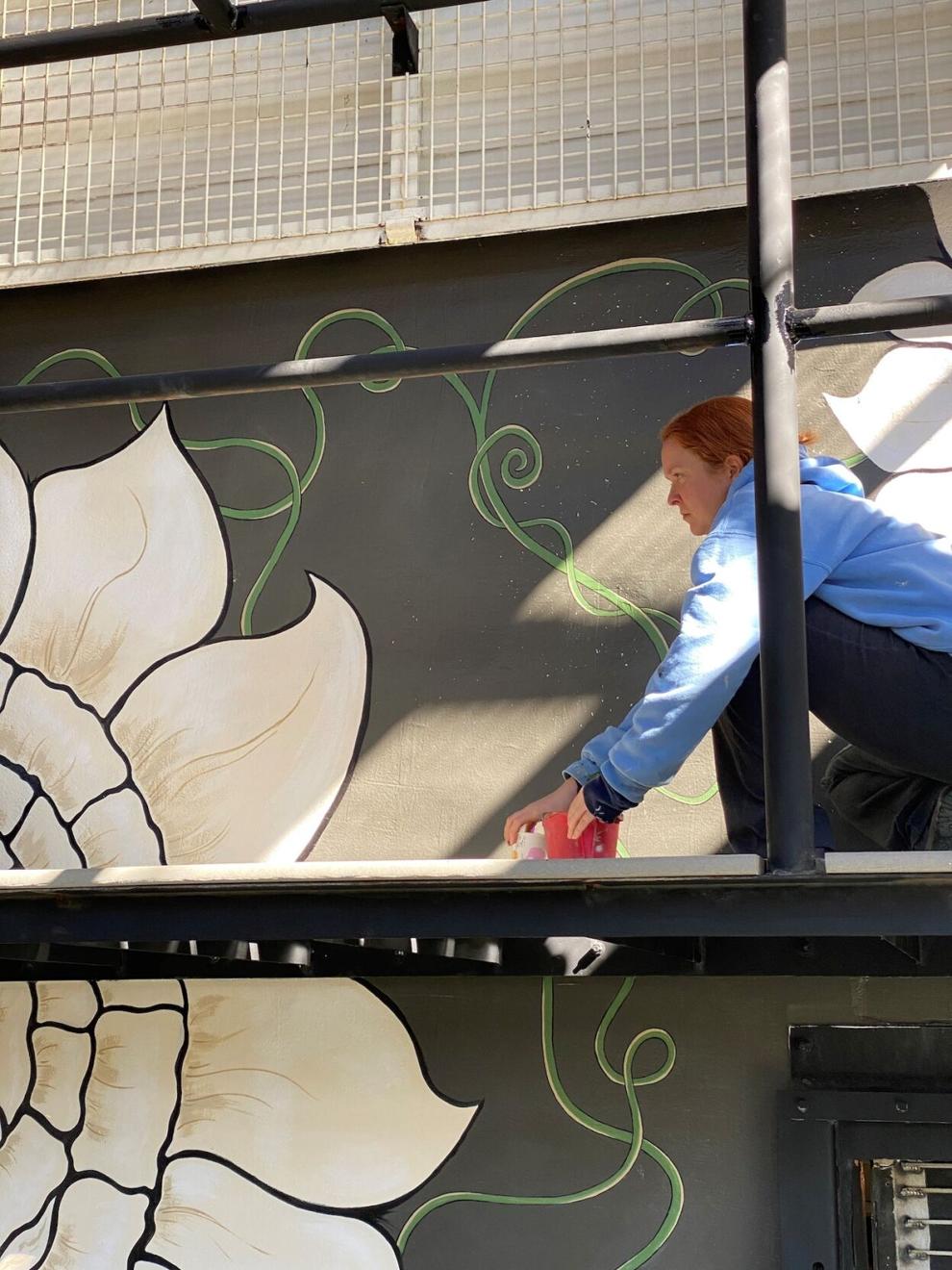 Every morning, we unpacked our brushes and fell in love again with the process of preparing a space for these lovely intelligent creatures. Goodall, in her messages of peace, advises, "You cannot get through a single day without having an impact on the world around you. What you do makes a difference, and you have to decide what kind of difference you want to make." This began as a way to give back. As it turns out, in their day-to-day gentle curiosity, their acceptance of our presence and gifts, gestures of kindness, and their undeniable patience, these chimpanzees gave to us humans, once again.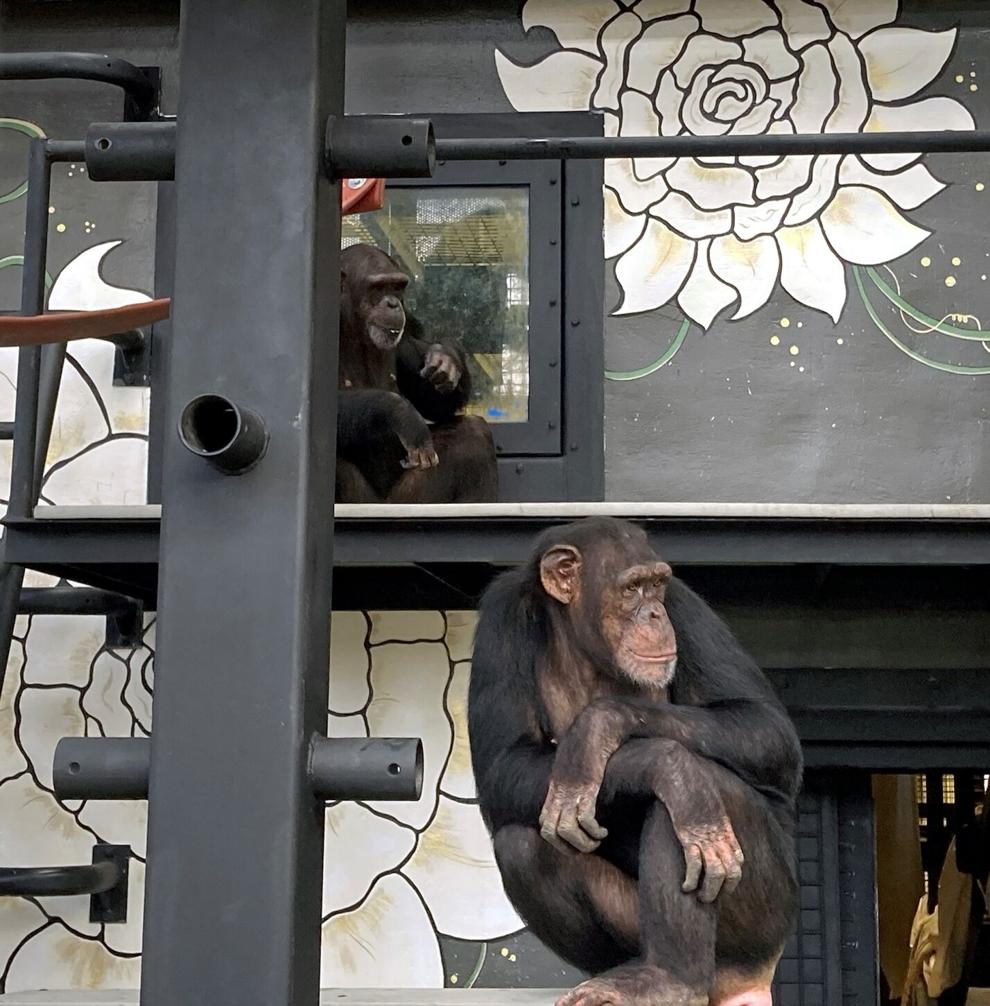 Project Chimps is expanding their its program to the public to include educational tours, art workshops, a visitor's center, and much more. "There will always be opportunities for the chimps to remove themselves from view of the visiting public and we will only build up our programs to the comfort level of the chimps," said Ali. "Fortunately, many of them seem to be very excited when they know a tour group is coming near and they will approach the windows to see who is visiting. They really respond positively to kids which is why we have added school field trips and scout programs to our offerings." 
            Ali added, "They gave so much to humanity. It's time to give back."
            Check out their website, www.projectchimp.org, for fascinating facts, to watch the renovations come to fruition, and for opportunities to offer your support.