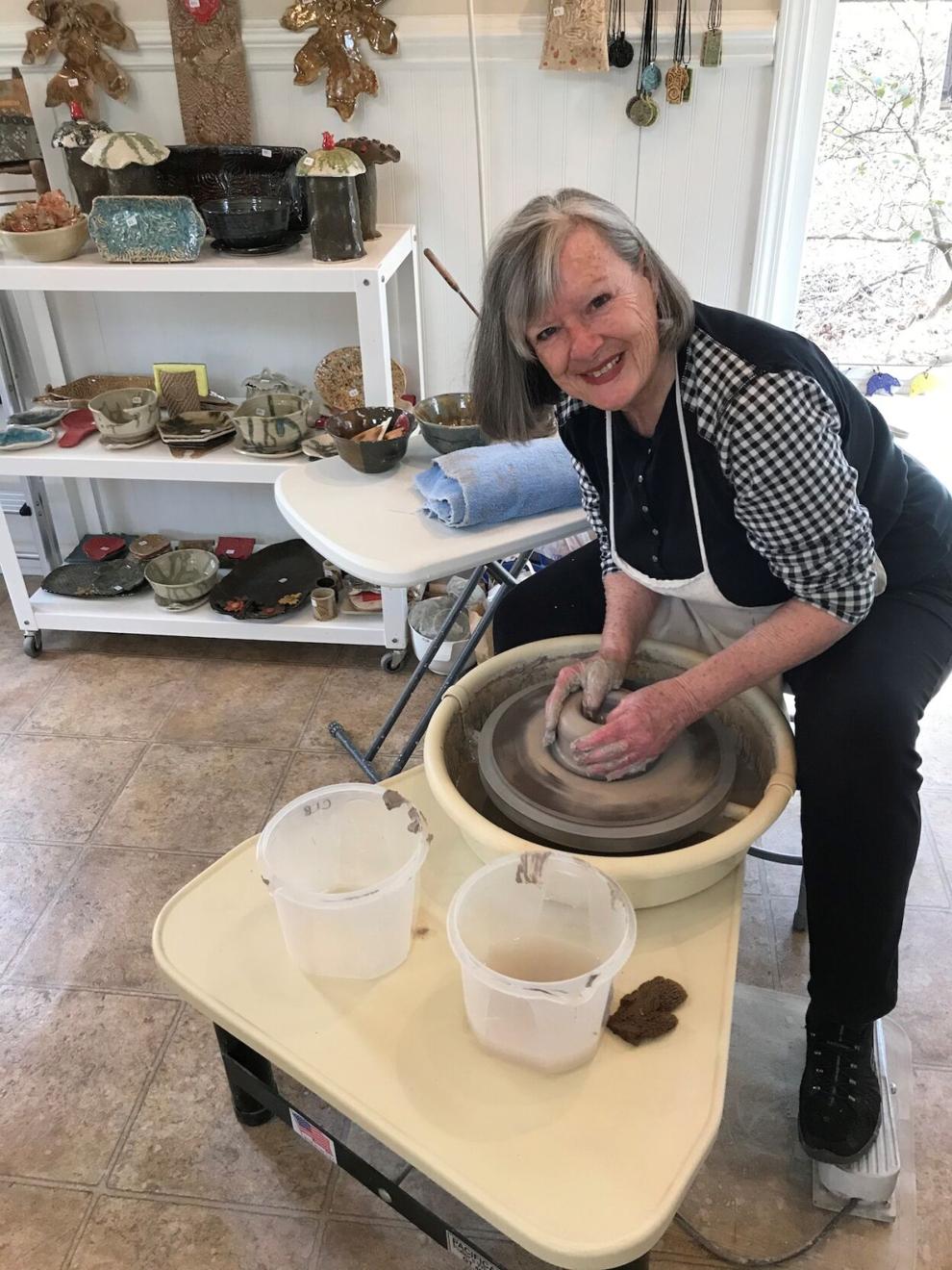 Art meets heart in Cindy Bonner.
            That is evident to her neighbors in Big Canoe, whose purchases of her stylized pottery made by wheel and hand directly benefit charitable organizations they likely also support. All the proceeds from sales of 2,500-plus stoneware creations to her neighbors over her 16 years making pottery have supported local charities dedicated to care for children, animals and the North Georgia mountains they call home.
            Additionally, "my primary focus recently has been children and families disadvantaged because of COVID," she says. "Charities have not been receiving their usual donations."
            Bonner says her primary charitable causes also continue to need support.
            "There's such great need in North Georgia for children, even teenagers," she says. "There's a high level of abuse, and anything to help families heal and grow is good.
            "I'm a part of a lot of conservation groups," Bonner adds, "and protecting our forests captures my heart.
            "And animals are such great friends to mankind, so we should help them when they are in need."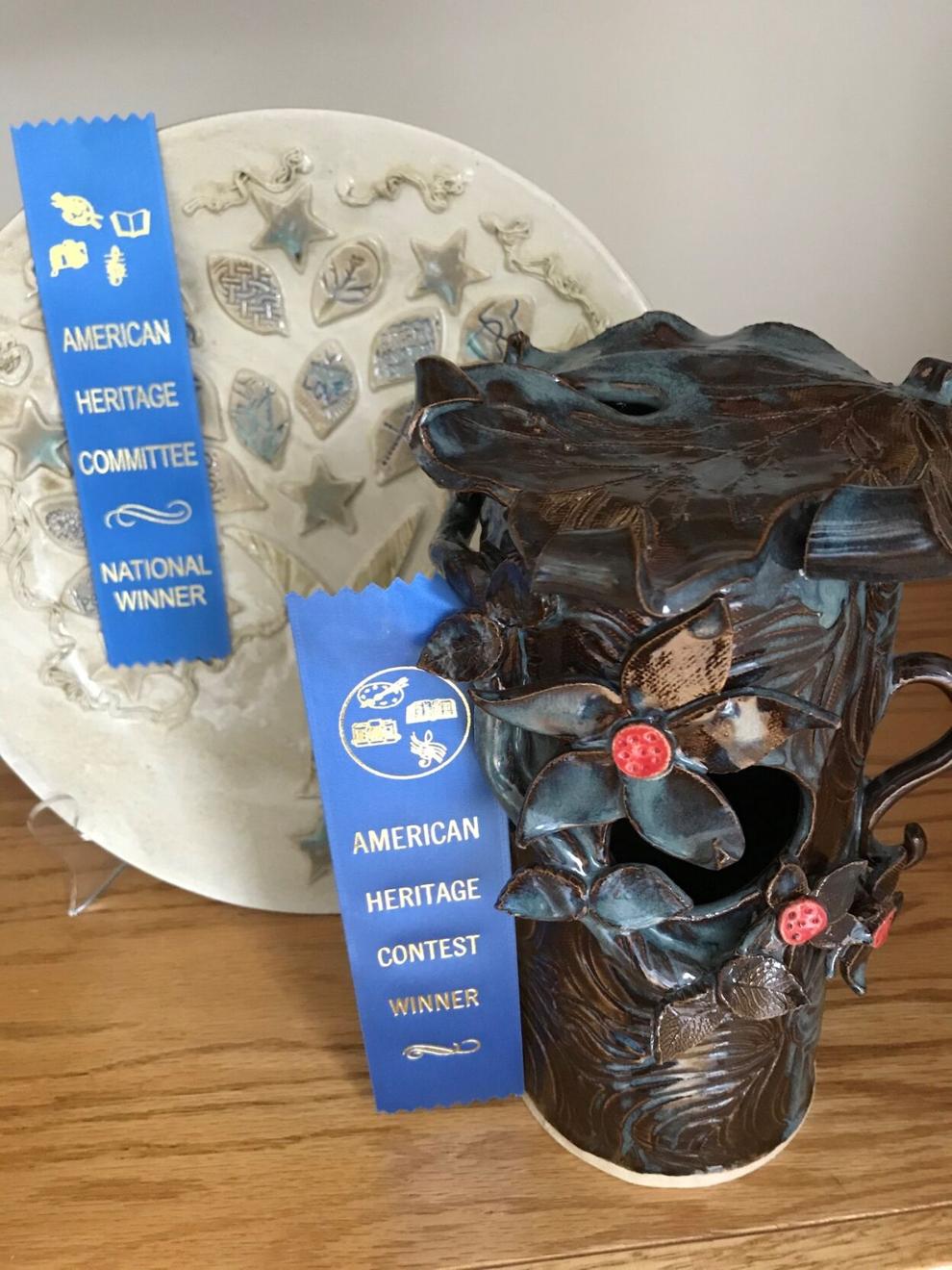 Producing art that can be sold to benefit those charitable causes "is my way to give back," says Bonner. "I don't volunteer like a lot of people do; I create and give the proceeds to charity. The support I've had in Big Canoe has allowed me to reach my mission of giving back."
            Her path to that mission was unexpected.
            "I had no art background," Bonner reveals. "No art classes in school."
            She worked on airline and travel agent software at Delta Airlines and Worldspan, where she retired as director of software development, and says "my career was a great part of my life." But in retirement "I had to recreate myself. I was not artistic at all, but I decided to explore my creative side."
            The decision to explore clay art was natural. "I can't paint or draw."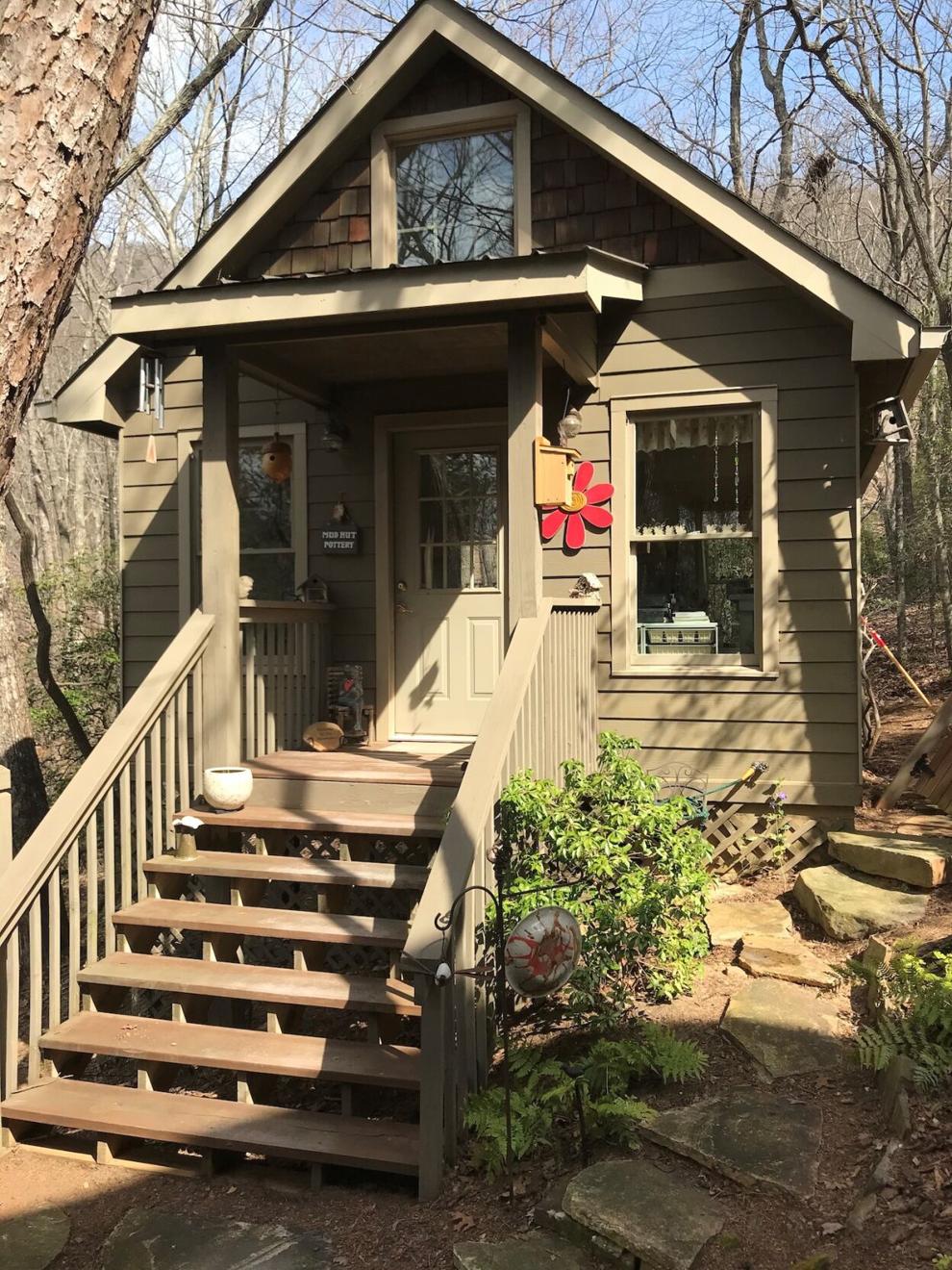 But she discovered through classes beginning in 2003, the year the couple moved to Big Canoe full-time, at Abernathy and Cherokee County art centers "that I responded to having clay in my hands. Something about clay really connects with me. I love the feeling of working with it and having the opportunity to mold it, and all aspects of creation – firing and glazing in different combinations to make a piece unique.
            "I have such great respect for pottery – where clay and water from the earth combine. And I use glaze elements from the earth – iron, oxide, cobalt and gold. Pottery starts from the earth and eventually it all goes back to the earth over time."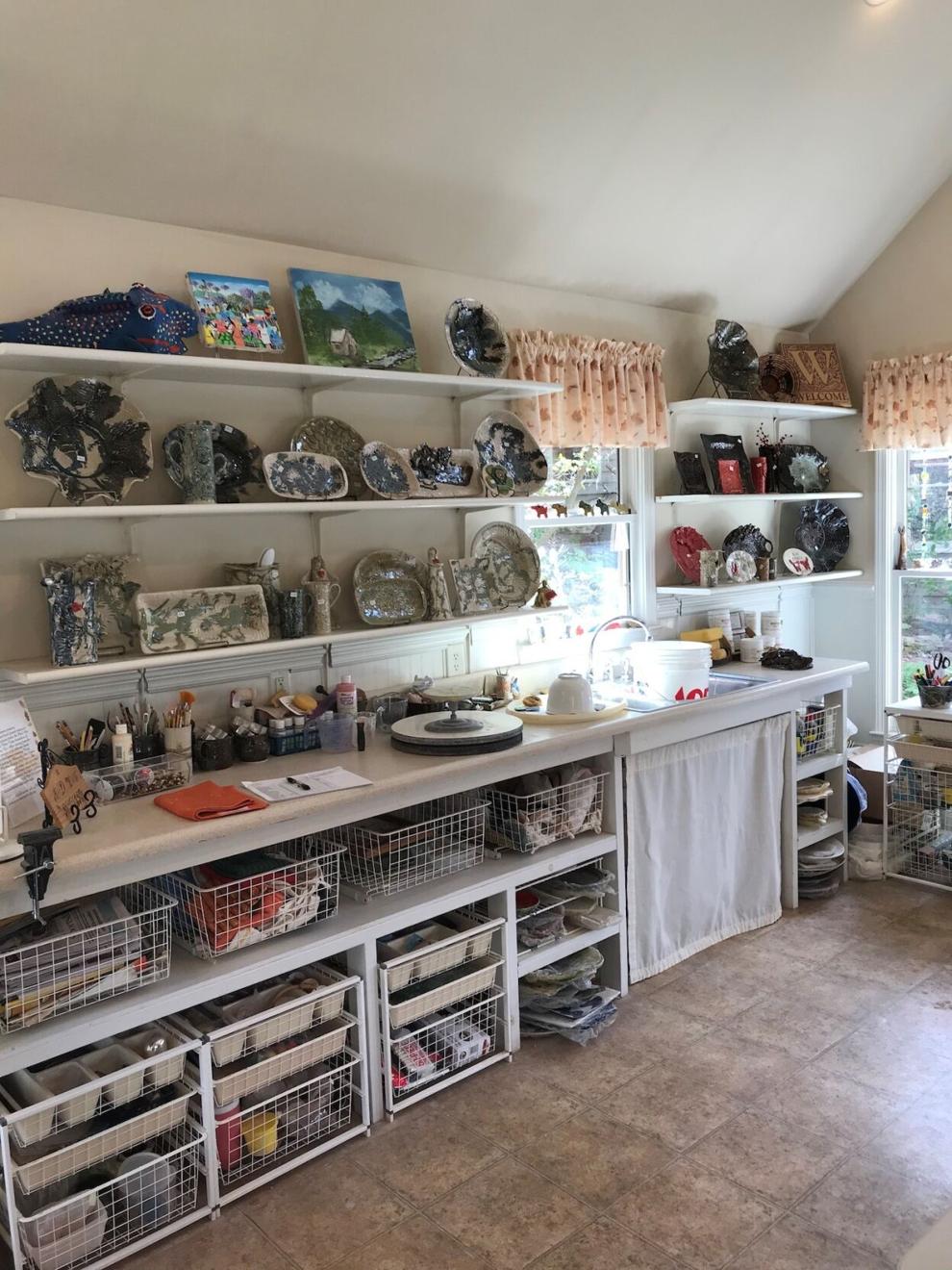 Thousands of years after pottery was made, archaeologists continue to find shards of "the most ancient art form in the world," she says, and her respect for pottery's history is reflected in the collection she and husband Phil have amassed from their world travels. Their collection includes pieces from Ireland, Italy, Greece, Turkey, Wales, Switzerland, China, Spain, Germany, Sweden, Portugal, Mexico, Scotland and the Caribbean.
            "We've collected pottery from all over the world," Bonner says. When she and her husband travel, "the first thing we do is go look for local potters," she admits with a laugh.
            Back at home, Bonner works in the private studio built behind her house with a 2,500-degree kiln for firing up to 30 accumulated pieces at a time. She estimates she's had more than 500 firings in the Mud Hut, where she has hosted grief-share groups.
            "Working with clay is incredibly healing," she says. "It's an absolutely wonderful medium: You learn patience, to manage expectations and to expect surprises and change. When you open the kiln, it's like Christmas; sometimes it's wonderful, and it's always a surprise!"
            Bonner says she prefers the hand-forming process to wheel-thrown pottery. "You have to have upper-body strength to throw larger pieces," she explains. "I throw medium-sized bowls, but hand-forming gives me the opportunity to do larger pieces with more creativity."
            Forming pottery can happen quickly, she says, followed by a day of drying. An initial bisque-firing takes 18 hours, followed by 16 hours of glaze-firing.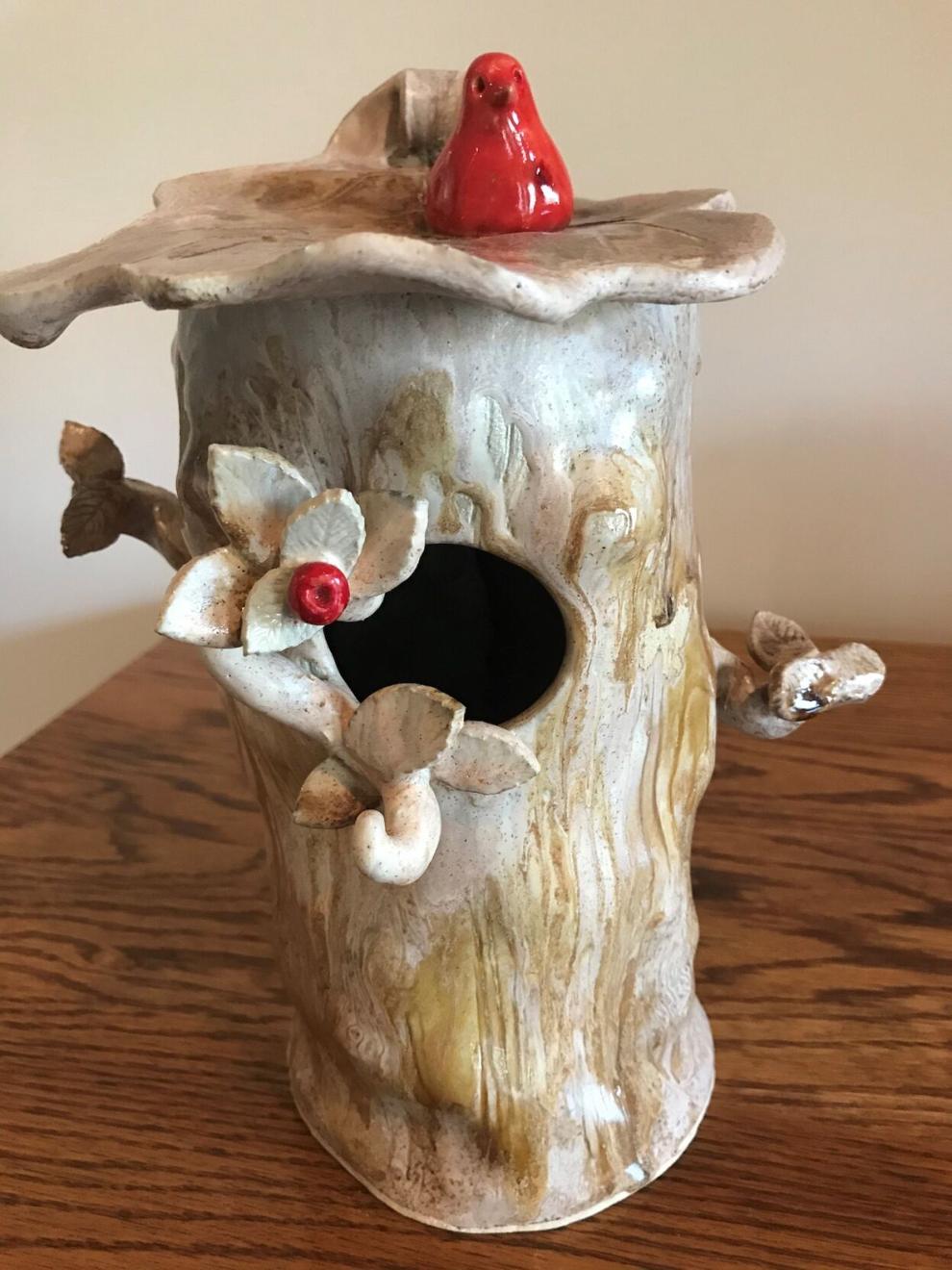 For inspiration, "I observe something outside my window or step out into my garden and see birds and berries – one of my 'calling cards'," and then she decides whether "to put a bird on a bowl or a platter, and will it be on a nest of berries or a nest of leaves," for example. Textured mats allow her to imprint on clay, using leaves, shells, vines, flowers and other materials from nature, and she discovered that "bubbles make beautiful pieces. And I hand-form birds, leaves and acorns that are 3D."
            Reflecting her life in the North Georgia mountains, "even bears show up on my pottery.
            "My form of pottery is glorifying nature," says Bonner, who usually uses neutral earth tones in her glazes, "but once in awhile I'll use a bright color to make a piece 'pop.'
            "I collect leaves and make a mold to use as a model to hand-form leaves. Those are real popular; people love those in the mountains."
            While she's sold thousands of pottery works for her causes, "I'm not a 'production' potter," says Bonner; "I create for my own joy." That experimental creativity manifests in new designs she introduces to her neighbors to see which ones attract the most interest and will sell the best.
            "I've learned what people are drawn to and have a good inventory of those," she says, adding that she's observed that pottery isn't as gender-favored as many art forms.
            "It's amazing how men and women alike like pottery," Bonner notes. "Everyone likes to pick up a pot and get a feel for it."
            The artist uses clay called stoneware, which produces the best pottery for functional uses. Stoneware pieces can go in the oven, microwave and dishwasher, also retaining food coolness when brought out of the refrigerator. And "all the glazes are food-safe."
            Which is good, because Bonner frequently sees her pieces in use at her neighbors' homes.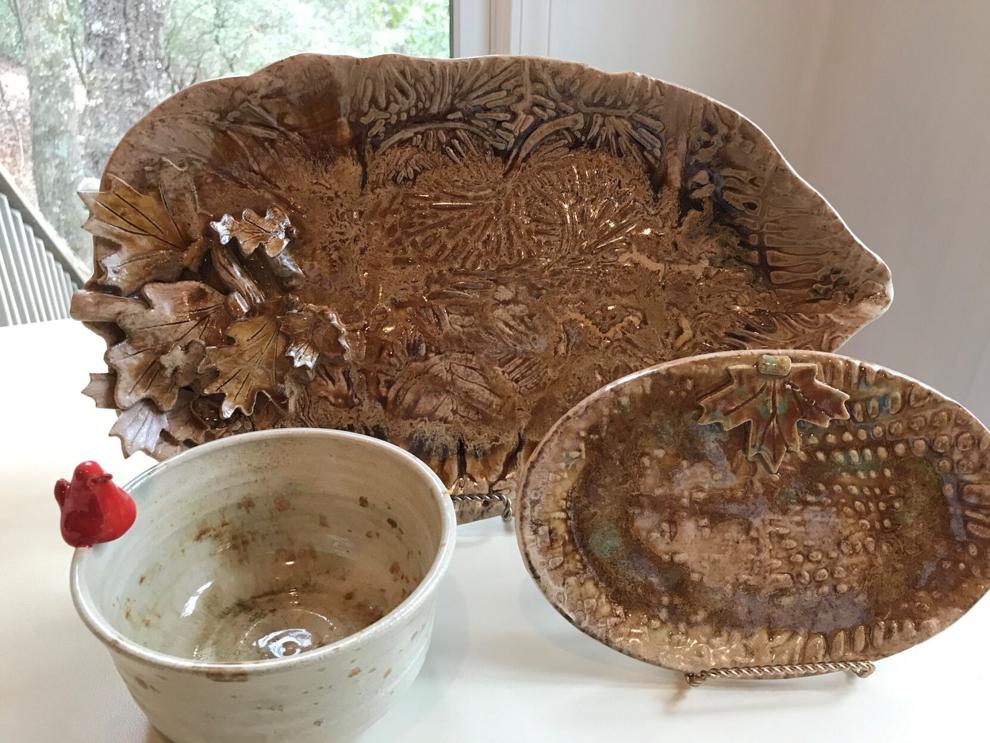 While she creates and sells bowls, flower vases of all sizes, ornamental birdhouses, birdbaths, pitchers, green man masks, garden mushrooms, wind chimes and more, "what's most popular in Big Canoe are trays and platters. People love to serve on trays and platters and do a lot of entertaining, and when they're not being used for serving, they're on a shelf as a display."
            While almost everything she makes is functional, Bonner's ornamental birdhouses adorn a number of screened porches in Big Canoe.
            Although Bonner undoubtedly could sell her art outside of Big Canoe, "I still only show in Big Canoe" two or three times annually, the next at the Big Canoe Art & Craft Crawl April 17 and another show in August.
            "I've done well in Big Canoe," she explains. "Sometimes I put something on Facebook, but I don't advertise, I don't have a website and I don't have to transport or ship. Big Canoe keeps me busy."
            But Bonner's work has been spread around the country and the world by neighbors giving her art to family and friends, including the late Mary Farinholt, whom she calls "Mud Hut Pottery's greatest fan. She bought a tremendous number of pieces as gifts and delivered them around the world, encouraging me throughout the process."
            And her art has earned nationwide recognition, winning in the 2016 and 2019 American Heritage Committee art contests sponsored by DAR (Daughters of the American Revolution).
            Bonner says she still feels challenged by the work she's already doing but sometimes looks online to get new design ideas. "Potters are notorious copycats," she admits. "We learn from each other.
            "I'll continue to develop my technique and skills," she says of her future work in the Mud Hut. "It will be a lifetime of learning, for sure."