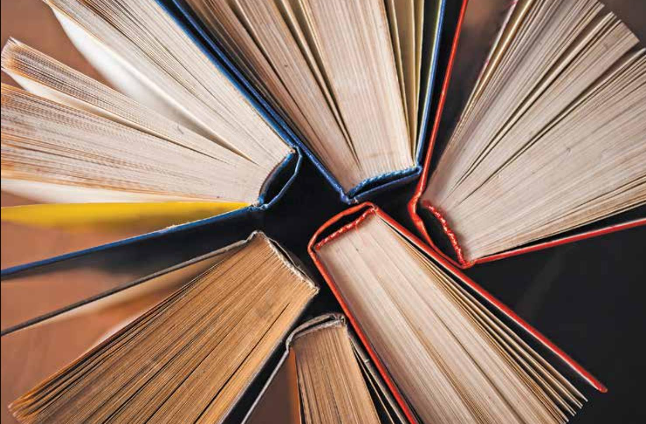 The 2023 Dahlonega Literary Festival (DLF) is Saturday, March 4, with events for fans of various genres of fiction and nonfiction writing. 
            This year's featured speaker is Rick Bragg, beloved southern journalist and author of 12 books. He also writes a monthly column for Southern Living magazine and often contributes to Garden and Gun. He will speak at 5 p.m., followed by a book signing of his latest New York Times bestseller, "A Speckled Beauty: A Dog and His People."
Other nationally known authors appearing at the festival, discussing their books and writing process through panels and individual presentations are Jacob Appel, Mike Buchanan, Bill Curry, Carolyn Curry, John Cribb, Peter Farris, Andrew Feiler, Jerry Grillo, Ann Hite, Soniah Kamal, Meagan Lucas, Annabel Monaghan, Chris Negron, Brian Panowich, John Pruitt, William Rawlings, C.T. Salazar, Rona Simmons, Jan Slimming, Bill Walsh, William Wright and Ben Wynne.
            Also this year, DLF is showcasing over 15 independently published regional writers; offering workshops for would-be writers; and presenting special panels honoring the legacies of two North Georgia writers, both members of the Georgia Writers Hall of Fame. "We Remember Terry Kay" panelists include his brother Rev. John Kay, Marc Jolley, director of Mercer University Press (which published seven of Kay's books), Kathi Jolley, designer for "To Dance with the White Dog,"Kay's best-known book, and Rona Simmons and Diane Rooks, writers who were friends of the beloved author of 18 novels. Kay died in December of 2020.    
A panel on noted North Georgia mountain poet Byron Herbert Reece, "When I'm Beyond the Reach of Song, Mountain Poet Laureate Byron Herbert Reece," will be presented by members of the Reece Society, Rev. John Kay, Ruth Looper, professor at Young Harris College, and Justin Shook, a Rabun County teacher who is developing curriculum to educate today's young people on Reece's contributions to the literary world. Reece received national attention for his writing, winning two Guggenheim Awards and a Pulitzer nomination. In addition to several volumes of poetry, Reece wrote two novels. He died in 1958 at age 40.
A favorite tradition at DLF is "Lunch with Featured Authors." This year's speaker is Bill Curry, football great (college and pro) and acclaimed speaker. Plus, each featured author will have a designated table allowing fans to join them for lunch and conversation.
"Our festival has a small town, relaxed atmosphere where everyone has a chance to interact casually. Authors and attendees tell us that is one of their favorite things about our event," said Donna Gessell, chairperson of DLF.
"Also, we present a variety of genres. We will have sessions on poetry, historical fiction, Rosenwald Schools, Georgia music, southern crime—real and fiction, World War II and more."
All events, except lunch, are at the Dahlonega Baptist Church, 234 Hawkins St. with free parking. Lunch is at the University of North Georgia Campus, 404 Georgia Circle, Dining Room A – just a few blocks from the church.
Visit literaryfestival.org for more information. Tickets will be available for purchase, beginning in February, for Rick Bragg's featured speaker event and "Lunch with Featured Authors." Tickets for each event are $20. All other events are free, and no registration is required.