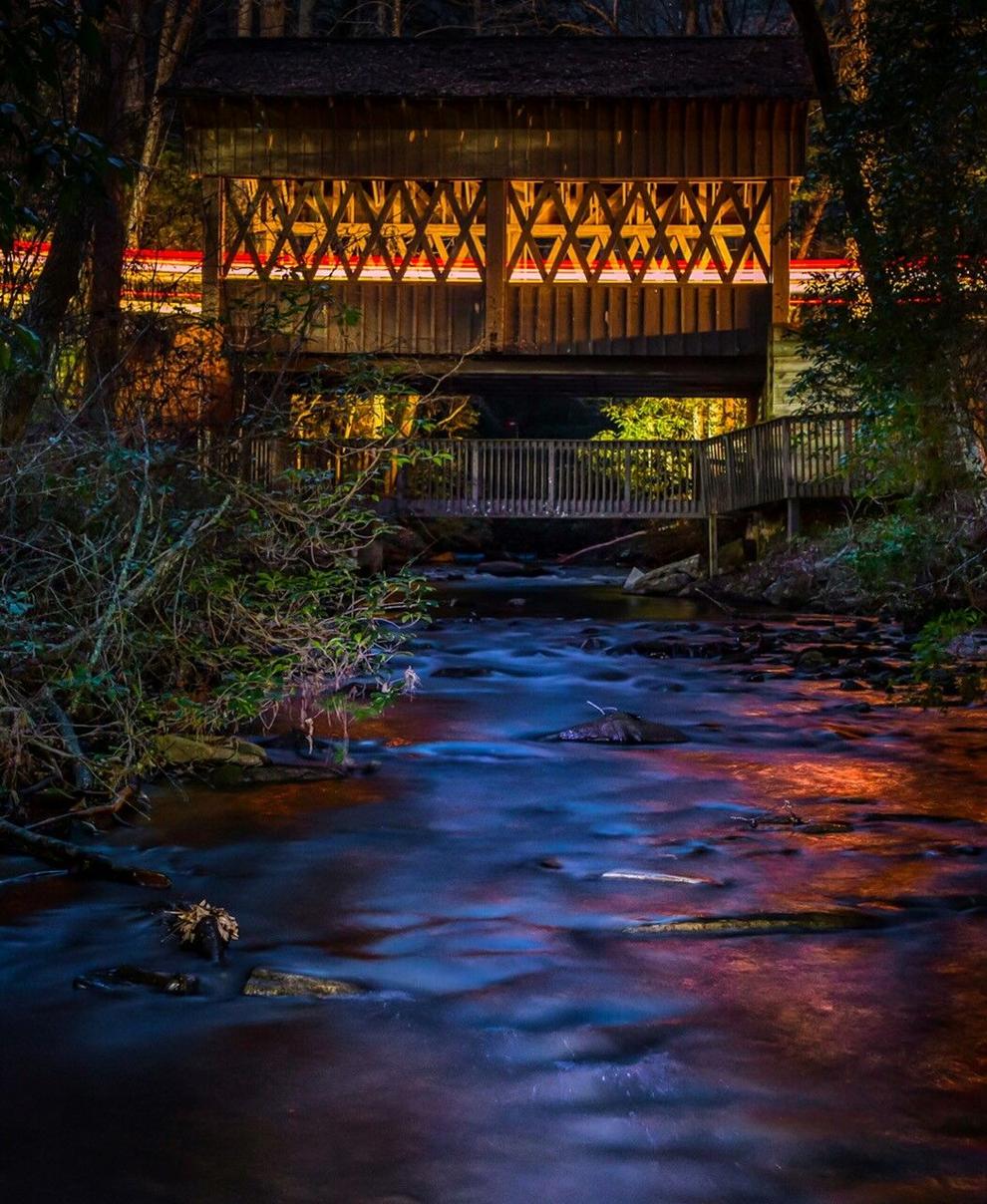 We drive over Big Canoe's covered bridge so often we may take it for granted. It's not particularly old like the one at Poole's Mill, but it is an authentic covered bridge that helps us cross Blackwell Creek. There are a few hiking trails around the bridge and I've heard you could run across the ruins of a historic bridge, even a waterfall.
            Photographers willing to get their feet wet are rewarded with unique views of the covered bridge. Taking part in a photography event called "Shoot Big Canoe," Tom Ayars captured this amazing image with his Canon Mk 5d iii and a Canon 24-70mm 2.8 lens on a tripod.
            Ayars explained, "I used a flash under the bridge and a remote." He used a special photo flashlight to paint the water. Yes, photographers can use light to paint a landscape!
            "Since this was a long exposure I didn't attach the remote to my camera," he continued, "I fired it by hand, snapping the flash from as many as four times during the exposure, seeing how the light would stack up over that 30 second exposure, which is relatively long. I would time my shot to coincide with several oncoming cars that created the streaks through the center of the bridge."
            Ayars worked hard to get a unique view of the bridge. He made a magical work of art showing us his take on an otherwise familiar scene.