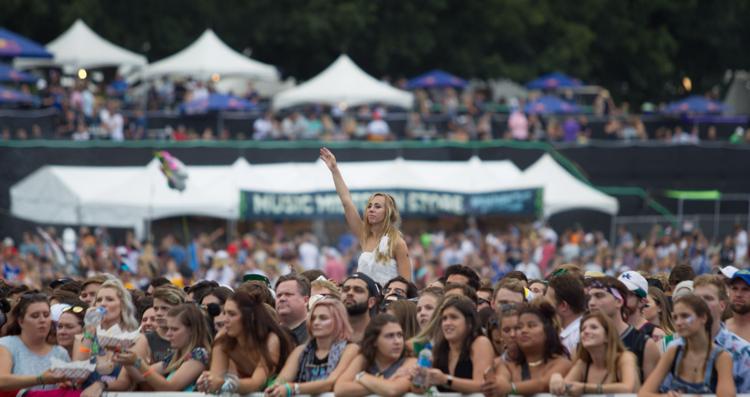 Music Midtown 2020—scheduled Sept. 19-20 at Atlanta's Piedmont Park—has been cancelled. The June 16 announcement came a full three months before the massive outdoor event was to be staged. The same headliner, My Chemical Romance, will headline Sept. 18-19, 2021.
            Music festivals locally and all over the country are being cancelled in rapid succession under guidelines driven by the Covid-19 pandemic.
            Elsewhere in Atlanta, Cadence Bank Amphitheatre at Chastain Park currently has three concerts on the schedule for August, but none in June or July.
            The Atlanta Botanical Garden, which usually hosts monthly concerts in the summer, has cancelled or postponed, though the garden is open to visitors. At this writing, Ameris Bank Amphitheatre in Alpharetta has also scrapped all concerts through Aug. 1.
            Close to home, the Terraces Amphitheater in Marble Hill, a longstanding Big Canoe summer tradition, has cancelled the remainder of scheduled shows. At Gibbs Gardens in Ball Ground, the popular outdoor concerts in the summer months are a highlight for many. The Twilight Concert series for 2020 has, not surprisingly, been cancelled, as well as all other events and festivals through Sept. 1. The garden remains open for visitors.
            Indoor concert venues have fared no better. The Atlanta Symphony cancelled its classical subscription season back in April. Its online calendar, usually full, is empty through the summer months. The first show on the Fox Theatre calendar is Chris Tucker in September.
            July was to bring two huge tours, The Rolling Stones and Justin Bieber, to Mercedes-Benz Stadium, both have been postponed.
            Sadly, anything scheduled for the summer that might draw a crowd, has been scrapped. Check point-of-purchase websites for any refund information; some venues are asking for donations in lieu of issuing ticket refunds.