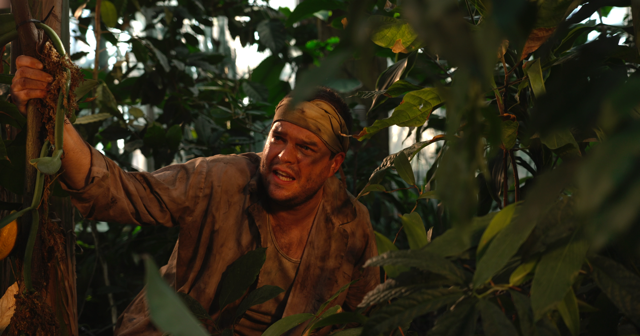 With another show of respect for military veterans, the Atlanta Opera is emerging from pandemic performance prominence prepared for great global visibility.
            The innovative, agile opera company had planned to stage its third recent military-themed production, "Glory Denied," in May 2020, but COVID interfered. Undeterred, Atlanta Opera General and Artistic Director Tomer Zvulun and company in its place released the first fully orchestrated audio recording of Tom Cipullo's complete opera appropriately on Veteran's Day Nov. 11, to be followed by a short film adapting the opera based on the book by Tom Philpott.
            The true story told by Philpott and Cipullo reveals the life of Col. Jim Thompson, whose nine years as a prisoner of war in Southeast Asia is the nation's longest. Held from 1964 to 1973, Thompson "left a young man and came back after nine years to a world that was very different," says Zvulun, himself a military veteran from Israel for whom military stories are especially poignant.
            Thompson, who had three children, returned to find his wife had moved on to another man. "His family was completely broken. When you come back from a battle or war, you expect to be treated in a certain way, where you maybe have a fantasy of some glory that you will receive, but he did not receive that respect or pomp and circumstance when he returned," says Zvulun. The nation and world had also changed significantly during the turbulent 1960s and 1970s, "from the sexual revolution to Vietnam, Nixon, Martin Luther King, civil rights."
            "Glory Denied" is usually performed as a chamber opera that has been "very popular," presented in about 20 cities in the 10 years since it was written, says Zvulun. As a chamber opera, which typically requires just a few singers and an orchestra of about 15, "Glory Denied" was to have been staged at the Alliance's Theatre's smaller Hertz Theatre. Zvulun says the recording made in June at Kennesaw State University with 50 musicians is the first time a full orchestra has recorded "Glory Denied," and "it's a massive sound."
            The recording is about 100 minutes long, but the Atlanta Opera enlisted three of the four soloists from the recording to create an 18-minute piano-accompanied film adaptation of the opera titled "My Darling Jim." The abbreviated version tells the story "like a fever dream" of an older Thompson before he passes away, with flashbacks to Vietnam. "It's a different way to look at the story; it's a different spin," says Zvulun, who directed the film. "It's a different take on the piece."
            "I have long wanted to perform 'Glory Denied' for live audiences, but we were stopped by the COVID pandemic," said Zvulun in announcing the alternative presentations of the piece. "The true stories of our military veterans are seldom told, but they are important to hear. Of all the military stories I've heard, 'Glory Denied' ranks among the most compelling."
            Stories about men and women who have provided their countries with military service have been told more frequently since Zvulun began leading the company in 2013. "It was important for me to connect with the veteran community, and we've been very active in that regard." Since 2015, the Atlanta Opera has staged David T. Little's cycle "Soldier Songs" and the opera "Silent Night," which portrayed the World War I Christmas Eve truce.
            "There are quite a few stories of veterans in the theatrical operatic canon," says Zvulun; stories about the sacrifices of soldiers, who found that the world to which they returned was not the same. Families and friends had changed, "and the universal truth is that it's not easy to come back." Thompson "left a young man with a family out of a Norman Rockwell painting," says Zvulun, "and he comes back and the world is shattered for him."
            Acclimation following extended military missions can be traumatizing, says Zvulun. "Telling that truth is very important, and sharing it with veterans was a mission, because I believe they will see themselves in that story."
            Cipullo is impressed with the Atlanta Opera recording of his composition, calling it "a stunning, deeply-felt realization of the piece. In each virtuosic performance, at every moment, the storytelling – first and foremost – shines through. I confess I was moved to tears to hear my work performed with such artistry and commitment. The Atlanta Opera has taught me about my own opera, and in so doing has had a profound effect on my heart."
            Nicole Paiement, known internationally for her specialization in contemporary operatic music, conducted the recording, which features four singers, including Marietta native Maria Valdes singing the role of Young Alyce, Thompson's wife.
            Michael Mayes has sung the role of Jim Thompson before and reprises the role for the recording. "There is no aspect of this tremendously complex role that eludes [Mayes] musically or dramatically," Opera Today says of an earlier Mayes performance as Thompson. Atlanta audiences might have seen Mayes before in "Sweeney Todd: Demon Barber of Fleet Street" (2018), "Dead Man Walking" (2019) and "The Kaiser of Atlantis" (2020).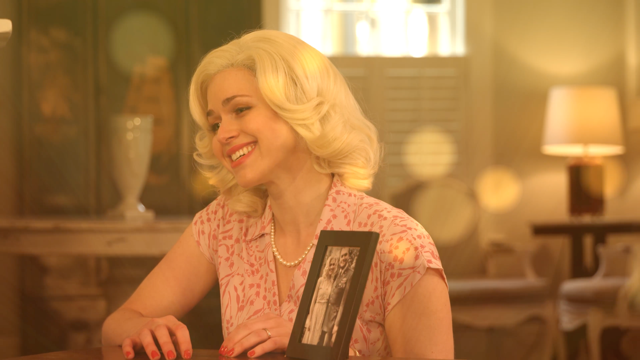 Valdes has sung with the Atlanta Opera previously in "Frida" (2019) and "Charlie Parker's Yardbird" (2108), and the New York Times has called the soprano "a first-rate singing actress … on her way to the otherworldly realm of stardom."
            Playing Young Jim, tenor David Blalock sang in 2016's "Silent Night" and in 2019 made his Metropolitan Opera debut in "Turandot," encoring the role there this season.
            Praised by the Atlanta Journal-Constitution for "her powerful voice and impressive acting ability," Kelly Kaduce sings the part of Alyce on the recording. She played Liu in the Atlanta Opera production of "Turandot" in 2017 and brandished a bullwhip as Polly in the company's "Threepenny Opera" this year.
            Zvulum directed Valdes, Mayes and Blalock in "My Darling Jim," which is now in post-production. The short film's name comes from the first of the opera's arias, with Young Alyce writing a letter to her husband in Vietnam.
            Produced through the Atlanta Opera's Spotlight Media, the "Glory Denied" recording was released on iTunes, Apple Music, Amazon and Spotify.
            Atlanta Opera created Spotlight Media initially to showcase the four opera productions and six concerts staged under a custom-designed circus tent earlier in the pandemic. The streaming platform's content of full-length operas, concerts, podcasts and short films is available for $15/month or $99/year, but in September the company began providing Spotlight Media (www.stream.atlantaopera.org) free for retired and active military personnel as part of its Veterans Program.
            "It's very exciting to move from analogue live production into capturing things digitally, both on film and recordings," says Zvulun. "It's part of the direction of the company, and it's connected to our response to COVID."
            Zvulun's appreciation for fellow military veterans from any country is shared within the company, making programming choices "more authentic and close." Senior Box Office Manager Renee Smiley and board of directors member George Lavert are also veterans, and Zvulun says veterans have become increasingly connected as the Atlanta Opera has grown in recent years. Home Depot has begun providing free opera tickets for veterans as well.
            Inclusion of veterans is just one of the ways the Atlanta Opera has grown during Zvulun's tenure. Previously, the opera company founded in 1979 had produced three annual mainstage productions with four performances each, primarily staging famous operas.
            Under his leadership, the company has broadened its opera choices. "I'm a strong believer in telling stories that have social impact and relevance to our community, to our times – stories with social conscience," he says.
            And Atlanta Opera has almost tripled its performance nights to include in recent years four mainstage productions at Cobb Energy Performing Arts Centre. In 2016-2017, the company added a Discovery Series in which two smaller chamber operas are presented in more intimate, immersive venues for an annual total of 32 nights of opera.
            "There was demand for a variety of operatic experiences," Zvulun explains. The company discovered audiences also enjoy seeing smaller operas in unexpected places that have included a jazz club, a tango nightclub, the Atlanta Botanical Gardens and, most recently, the circus tent.
            The result of performance expansion has been that fundraising tripled, he adds, "and attendance really increased because of that."
            The pandemic might have shut other opera company doors temporarily, but not in Atlanta.
            "Despite this being a horrible time for the world, it changed the world in a positive way for us," says Zvulun. "Early on, a lot was unknown, but outdoors was more safe and the question was how to create an opera house outdoors. We designed a tent that would allow the most state-of-the-art lighting, sound and projection equipment." Masks were required, and tables were separated.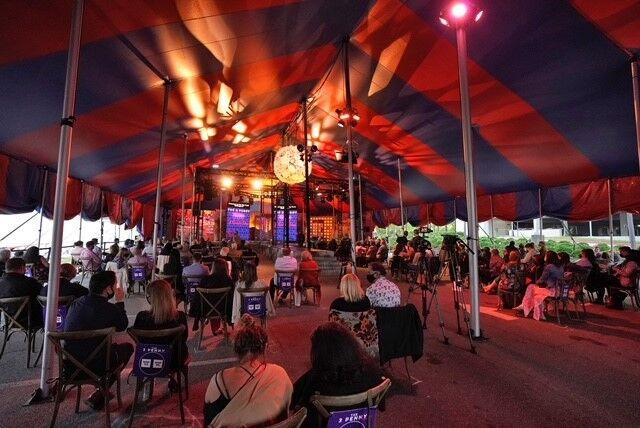 The two circus tent productions in fall 2020 brought audiences to the opera but didn't sell out, but for the spring 2021 tent shows "Carmen" and "Threepenny Opera" "you could not get a ticket. We had to increase the number of seats and add performances," he says.
            "We were the only opera company in the world to have 40 performances during COVID," Zvulun says. "We did six concerts, four new productions and employed about 300 people during a time when most opera companies in the world were silenced."
            And the Atlanta Opera multiplied the audiences of its live performances by adding a team of filmmakers who captured opera and concerts in the Big Tent and continue to record performances for streaming on Spotlight Media. The company went back on stage this fall with the baroque opera "Julius Caesar" and brings the light-hearted "Pirates of Penzance" Jan. 22, 25, 28 and 30 at Cobb Energy Centre.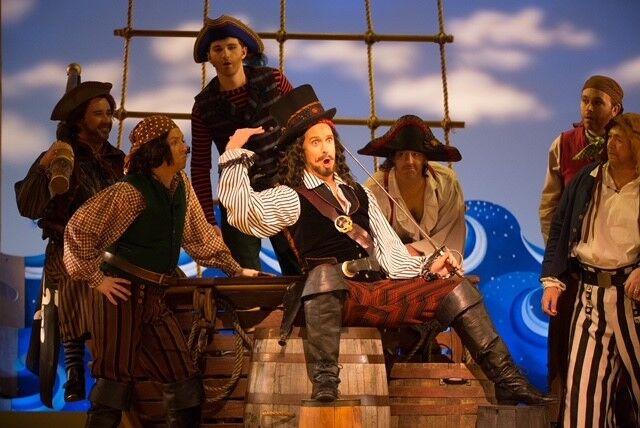 "We didn't expect a crowd" when the company presented "Pirates of Penzance" in 2016, "but it was the biggest seller in the history of the Atlanta Opera; we had to add a performance," says Zvulun. The opera "is inspiring and light and comedic and fun," and it provides a respite from "a dark time for humanity," he says.
The pandemic is not over, though, and masks and either proof of vaccination or a negative test were still audience requirements at press time (visit www.atlantaopera.org for updates).
            "Obstacles allow you to create things that you never imagined that you could do before," says Zvulun. With a performance tent that kept opera onstage and dancers and staff employed, "we took this crisis and created competencies.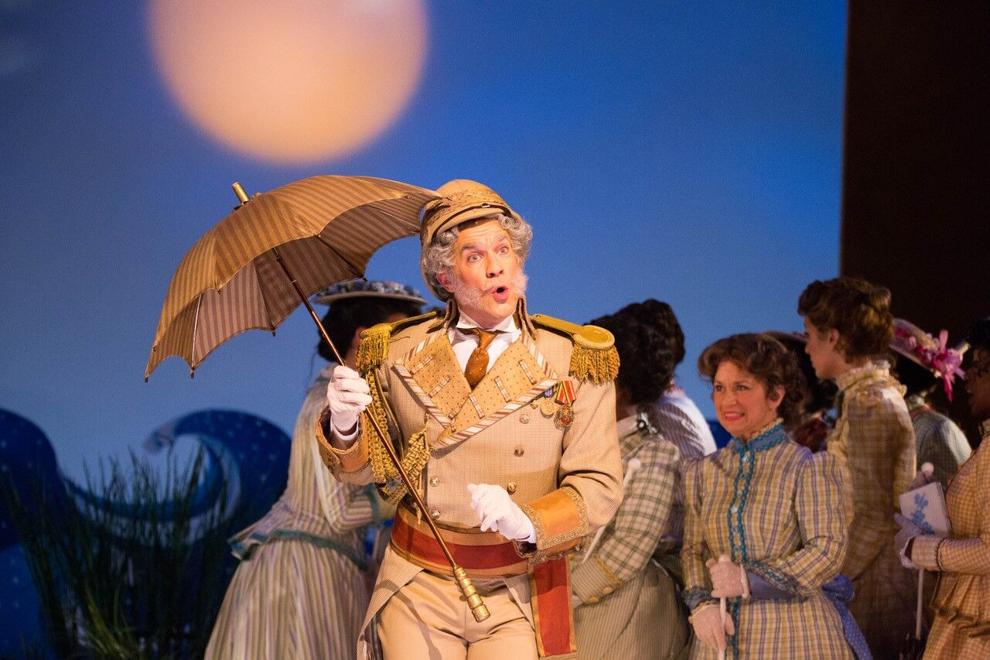 "Bad companies are ruined by crisis, good companies survive crisis, and great companies are improved by crisis. So I view this as an opportunity for us to improve. Not only did we build those competencies, from film to digital media to the circus tent, but also the morale of the company, the culture, is such that we can tackle anything after we've been through that. That's something big for us.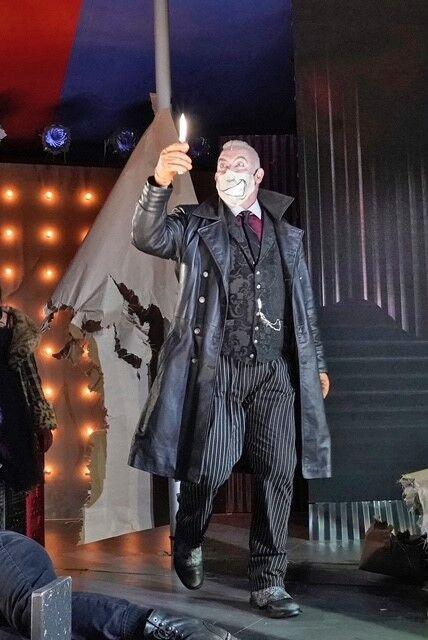 "But the other realization is that we're moving from being an analogue local company that's based on live analogue productions into an international digital company. Our productions are available all over the world in multiple ways. Our reach could be exponentially larger than it was when we started this crisis."