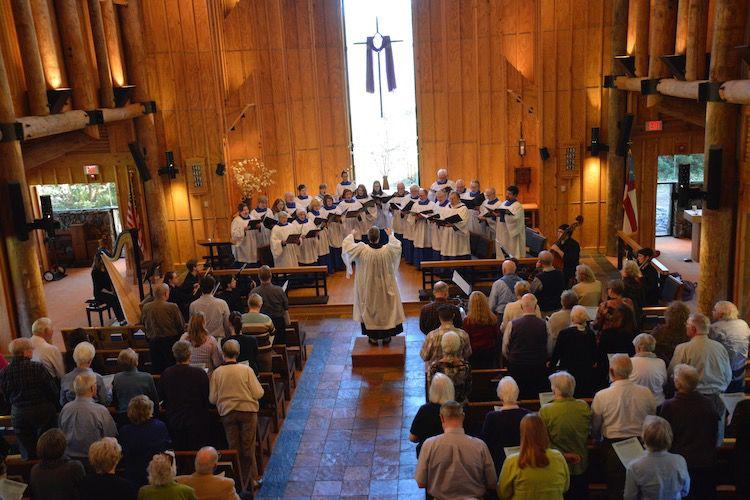 Music at Holy Family presents the 14th annual Festival of Nine Lessons and Carols under the direction of organist-choirmaster John King Carter at 4 p.m. on Sunday, Dec. 15. The Festival of Lessons and Carols is a service developed in the early 20th century at King's College at Cambridge University in the United Kingdom. Readings from the Old Testament show how the birth of Jesus was foretold by ancient seers; each reading is followed by a carol. The whole community is cordially invited.
Future free concerts at Holy Family are scheduled for: January 19, Atlanta Flute Choir; February 16, KSU Piano Trio; March 15, Savitri, by Gustav Holst (chamber opera in one act); April 19, AP Winds Brass Quintet; May 17, Nathan Munson, tenor.
All concerts begin at 4 p.m. on the third Sunday of each month, September through May. Each concert is followed by choral evensong and a reception. The Episcopal Church of the Holy Family is located at the intersection of Griffith Road, and Cove Road (across from Dollar General) in Jasper. For more information, please see www.holyfamilyepiscopalchurch.net or call 770-893-4525.
Submitted by The Episcopal Church of the Holy Family