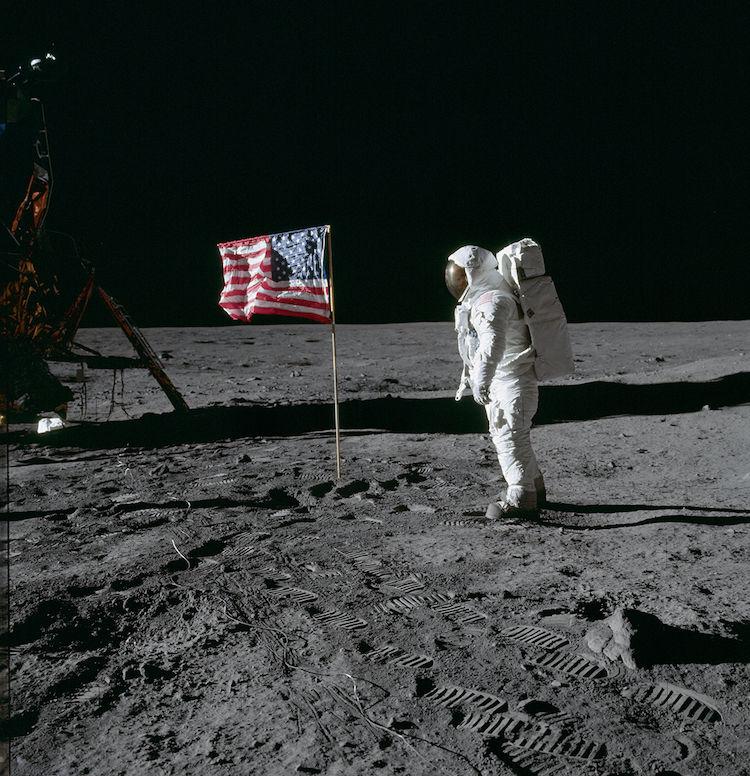 In 1969, mankind watched as humans stepped foot onto a celestial body other than the Earth for the first time. The tumultuous Space Race of the preceding decade challenged imaginations, rapidly advanced technologies, and captivated the world's attention. In the decades that followed the Apollo missions we have seen rovers sent to Mars and satellites sent to Jupiter, Saturn, their many moons, and far beyond.
To review this 50th anniversary, and to discuss future space exploration, John Indergaard from the Observatory at University at North Georgia will be the featured speaker of the Knowledge Series, Sunday November 3, 2019 at 4:30 pm in the Mountains Grille Room at the Clubhouse.
Historical context to Apollo 11 mission
Indergaard will give a brief historical context leading up to the Apollo 11 mission, discuss the technological advances that made it possible, describe some of the most fascinating findings of other unmanned exploratory missions, as well as consider the possibilities of human space travel to Mars and beyond.
An alumnus of the Georgia Tech School of Physics, Indergaard received his master's degree in 2015 while researching the electromagnetic properties of nanometer-scale metallic atom clusters. He is now the lab coordinator in the Physics and Astronomy department at UNG Dahlonega, implementing curriculum changes to improve theteaching of experimental methods to introductory physics students. His interest in science outreach has led him to leading public events at the Atlanta and Dahlonega Science Festivals.
Future programs of the Knowledge Series will include
For further information, please contact Cal at calvertjohnson@gmail.com.
Reservations required
Reservations are required to ensure a $10 seat at the presentation by registering online on the www.bigcanoepoa.org website listing of upcoming events, or by emailing tsawyer@bigcanoepoa.org. Attendance is limited to the first 100 reservations. Registration at the door at the time of the program is $12. Cancellation is required by 3 p.m. on Friday November 1. Without a cancellation, the appropriate POA account will be charged, in keeping with standard POA clubhouse policy.
Registration fees cover expenses of the Knowledge Series, including a contribution to the charity identified by the speaker in lieu of honorarium. The budget of the Knowledge Series is set to break even over the course of the year, including this Sunday afternoon series, the summer Big Canoe Experts Series, the winter TED Talks, Great Decisions discussion groups on foreign policy, and Destination Dinners focusing on other nations.
Submitted by the Knowledge Series