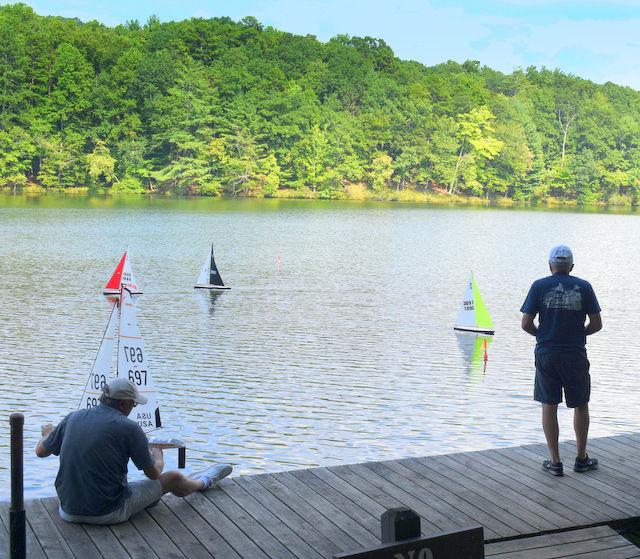 Photos by Jim Francis.
The next regatta—weather permitting—will begin at 2 p.m. on Saturday, Oct. 19, at Lake Sconti location. BCMYC is an officially sanctioned RC Sailing Club of the American Model Yacht Association.
The Hands on the Helm program continues every Tuesday, 4 p.m., on the beach behind the Canoe Lodge and meetings are the third Friday of every month at the Village Station. The club is open to all interested Big Canoe residents. For more information, go to www.bcmyc.org.