BY XAVIERE CHATAGNIER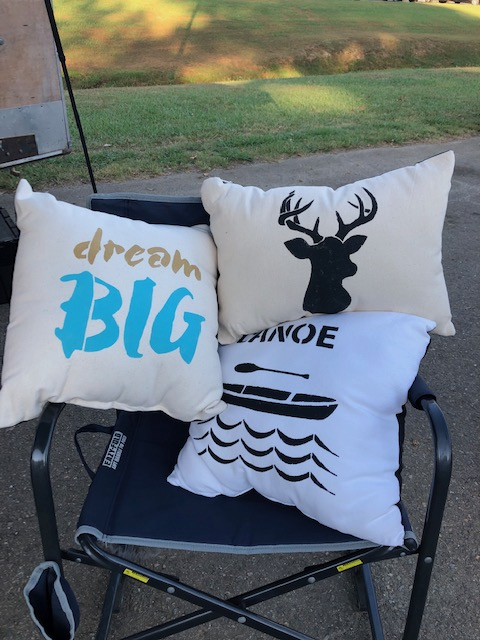 Denise Seibel has a bounty of persimmons and will bring them again to the market. Persimmons generally have only 32-75 calories, they are high in vitamin C (27% DV), high in vitamin Aand have some potassium and iron. The nutrient information varies wildly when you look it up but all the info agrees on the great health benefits of persimmons.
Last Saturday I bought eight of them for a song. Half were extra ripe and the others are just starting to ripen. The extra ripe ones will keep for a couple of days, which was perfect for me because I made persimmon vinaigrette two nights in a row. My company loved the vinaigrette as much as I did. Denise and Phil will help you pick them out depending on your recipe.
I found several recipes that I will try, including persimmon and brie crostini,persimmon beet and citrus salad,persimmon pork and turnip greens, persimmon and prosciutto, persimmon bread, and persimmon jam to just touch the tip of the iceberg. And they are delicious eaten fresh out of hand. However, the persimmon vinaigrette has to be the best vinaigrette ever.
The actual recipe calls for:
1 very ripe persimmon (peeled, seeded, chopped with the juice reserved),
1 small shallot,
3 tablespoons white wine vinegar,
¼ cup plus 3 tablespoons olive oil and salt.
I have improvised since who actually has shallots on hand? I use 2-3 very ripe persimmons, about a ¼ of a cup of finely diced onion, a mix of rice wine vinegar and white winevinegar since I ran out of the white wine vinegar (and this was a killer combination) and the olive oil. I just wish I could figure out how to freeze this for my Christmas Eve dinner of lobster and fresh salad from the garden!
Denise also sells beautiful fig preserves that I have been giving as hostess gifts. She puts darling paper and spoons around the pretty jars that make it an instant no fuss gift. And yes, we did buy out all of her lemon verbena goat milk soaps but she has an exquisite collection of goat milk soaps that she sells for only $5. I do anticipate those being in the Christmas bags this year.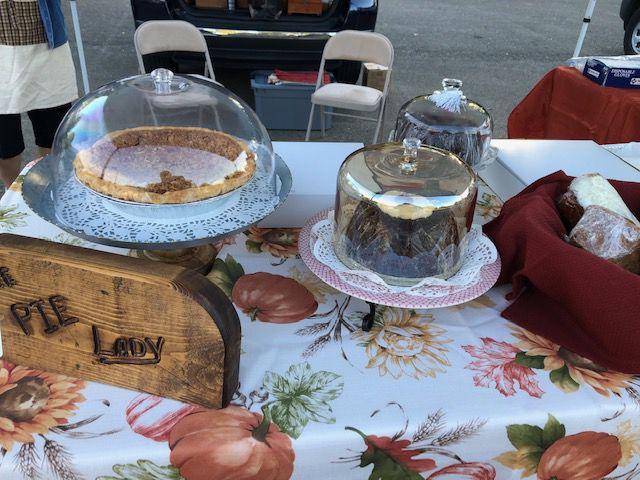 Irene had a great selection of pies and cakes. I wanted to bring dessert over to a friend"s house and I was so torn between her pineapple carrot cake, pecan pie or five berry cobbler. She has several other pies and sweets as well. I settled on her pecan pie which was a big hit and saved me three hours in the kitchen.
Sargent Peppers will be at the market this weekend. Sheila bought me a fantastic peach and hot pepper jelly that was killer on cream cheese. I plan to buy more this weekend though it will be a tossup between the several different flavors they have. These make great gifts as does their special blend of hot pepper spices. Elizabeth is so nice and so knowledgeable.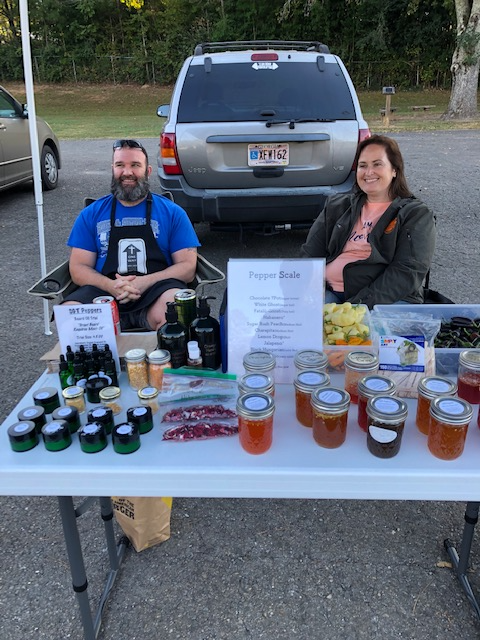 This week, John Lupi"s Home Restaurant will have local turnips, turnip greens, radishes, peppers, cherry tomatoes, microgreens, lettuce and kale. The farmers this week include Donny Hunter, Chad McKenzie, Tyler Schnepper, Stacey Arnold and Costly Family Farms. While driving home late last Thursday evening, I called Home Restaurant for a delicious homemade pasta to go. Jenna at 61 Main also buys local produce from some of these same farmers. All I know is that I get to eat a really good and healthy meal at both of these restaurants. Last Saturday, as always, we had a killer breakfast with a double shot cappuccino.
November 2 is the last summer Jasper Farmer"s Market and also customer appreciation day with free treats and refreshments. The winter Farmer"s Market will be November 23, 30 and December 14, 21. The winter hours are from 9 a.m. until noon.
Eat Local and Shop Local,
Xaviere