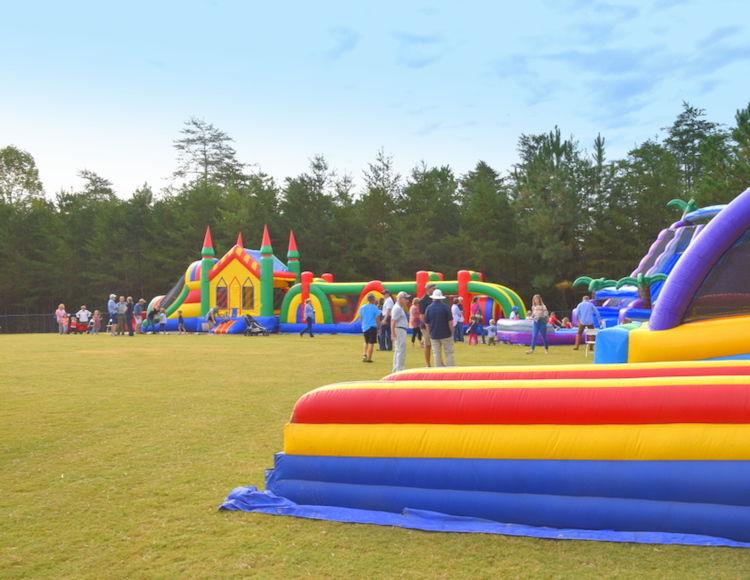 BY WAYNE TIDWELL. wtidwell@bigcanoenews.com
PHOTOS BY JIM FRANCIS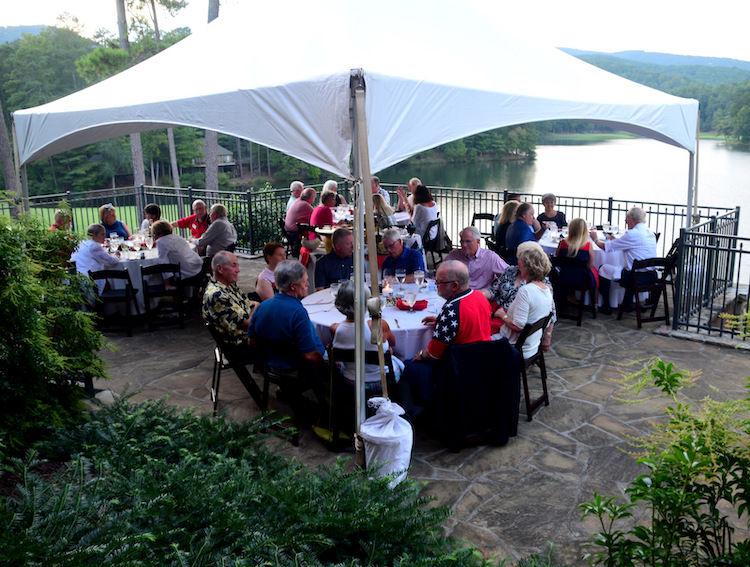 Cocktail hour began at 6 p.m. followed by a white glove served plated dinner of cheese, meat, olives and fruit appetizers, Gerard salad, chicken marsala on linguini with roasted beets and Carolyn Witt"s cupcakes for dessert. Bill Pound played background music during dinner.
Peter Vallone, North Georgia Veterans (NGV) president introduced the crowd to his organization and invited all veterans to join the NGV luncheons on the second Wednesday of the month. Robin Sievers, president of the 18-hole ladies" group and Keith Sievers, president of the Men"s Golf Association also spoke to the crowd and thanked all of those involved. Golf Pro B.J. Crane also spoke to the group.
Kim Haczynski, Play Day co-chair of the 18-hole ladies golf group, organized the event which was the largest community dinner ever. After dinner Pound continued to provide music as the dance floor filled.