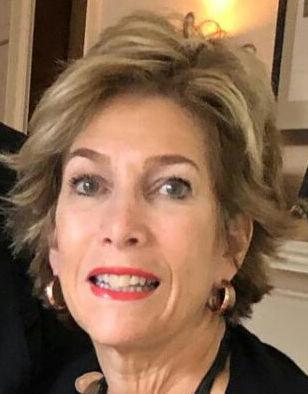 By Ken Reynolds, kreynolds@bigcanoenews.com
In its August issue Smoke Signals will welcome crime novelist Trisha Donovan and the first of her series of columns focused on books about crime.
Trisha will be writing about what is loosely labeled the crime genre. Defining a genre and measuring its popularity is not a science, but most raters agree that adults buy and read more books about crime than almost all other categories. Crime ranks right up there with romance and literary fiction.
Her column, "Murder, etc.," will be a recurring part of the Books Pages. Donovan told Smoke Signals, "If a movie or an essay or even a spectacular real-life crime catches my attention, I"ll consider that fair game."
She brings real-life experience to writing about crime. While earning her Master of Science degree in Criminal Justice, she served a graduate internship at the Fulton County Medical Examiner's office in the investigative division. That experience helped to make her keenly aware of how important the investigators" work is in assisting the forensic pathologists to determine the cause and manner of death. Observing autopsies proved to be invaluable in toughening her up for a career in law enforcement.
Trisha served as a volunteer analyst in the Missing Children's Information Center at the Georgia Bureau of Investigation. At the Georgia Department of Corrections, she was a probation officer and then supervisor of officers.
Fulfilling a long-time ambition, she is a crime novelist in her retirement life. So far, using the pen name P.L. Doss, Trisha has published two novels about the unlikely crime-solving duo of death investigator Hollis Joplin and attorney Tom Holloran. "Enough Rope" and "Blood Will Tell" are available now. Her third book, "The Devil"s Bidding," is coming this December.
We think Trisha will share fascinating insights into what other crime writers produce, not least because in her words, "I"m fascinated by the subject of crime, in all its sometimes-gory glory."
Ed. note: Don"t miss the award-winning BOOKS pages in the News section of each issue of Smoke Signals.